Lehigh Valley LGBTQIA Intercollegiate Conference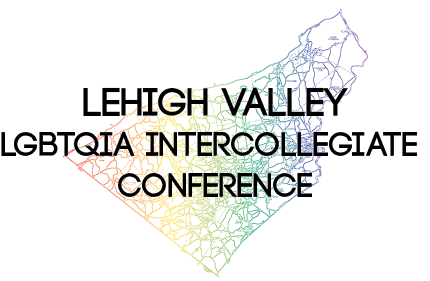 The Third Lehigh Valley LGBTQIA Intercollegiate Conference will take place at Lehigh University on March 29th, 2014 from 8:30am - 5:00pm. This conference is an effort to increase community solidarity and interaction between the schools in the Lehigh Valley and beyond. Over 75 participants from 11 different schools took part in last years day of sessions courtesy of campus members from many of the participating schools, as well as community members and notable LGBTQIA individuals. The conference is co-sponsored by LBGT/Gender and Sexuality programs of Lafayette College, Muhlenberg College, Moravian College, and Northampton Community College; the LVAIC Multicultural Group; and Lehigh University's Office of Multicultural Affairs, Women's Center, Student Affairs and Student Activities departments. The theme for the conference this year is Finding Your Voice. During this day-long conference, students, faculty, staff, and community members from across the Lehigh Valley will come together to discuss strategies and build skills in finding one's voice, share stories to engender learning from others' voices, and recognize the potential impact of finding one's own voice and listening to the voices of others.
The Keynote Speaker for the 2014 Lehigh Valley LGBTQIA Intercollegiate Conference is
Kye Allums.
Find out more about Kye here.
Below you will find the registration link, a list of sessions, and a link to the Facebook Event Page.
Currently we are taking early registration for those interested.
If you have any questions please contact kak210@lehigh.edu
2013 Session Descriptions and Resources