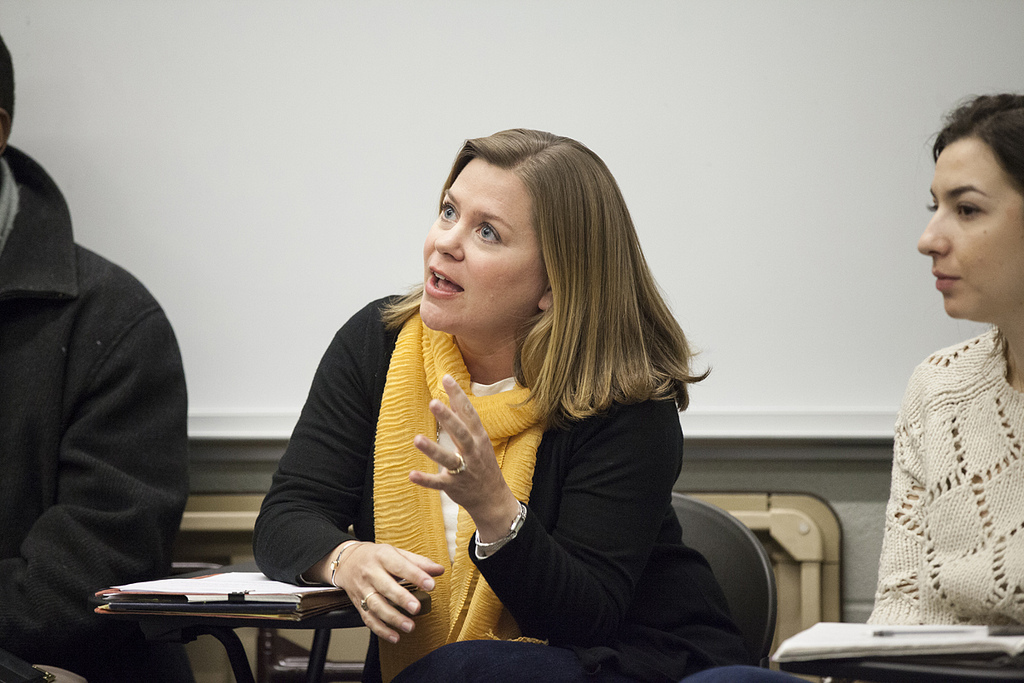 In your unique position as a faculty/staff member, you may be the first to recognize when personal difficulties are affecting a student's academic performance or social relations. It is not, of course, the responsibility of any staff/faculty member to deal one-on-one with a student's emotional difficulties. Perhaps we can help, either through consultation, providing information, or help in facilitating a referral. In emergency situations involving a student unwilling or unable to seek our services, you may call UCPS at (610) 758-3880 for support and consultation.
How can I respond to students who disclose personal concerns to me?
Listen attentively
Empathize with the feelings being expressed. Try to understand what the student is saying 
Be as genuinely supportive as feels appropriate to you
Keep your own limits in mind; for example, don't get more involved in the student's life than is comfortable
Except in cases where you may reasonably suspect that there is a potential for self-harm or danger to others, a student has the right to refuse treatment
Encourage the use of the counseling center by suggesting that others have found it helpful
Check back with your studentsof concern to see if they are doing better
What are possible warning signs to look for?
Appears depressed, withdrawn, and little motivation for academic pursuits
References to suicide
Is not attending class, failing exams, or failing to hand in assignments
Frequently falls asleep in class
Comes to class smelling of alcohol
Appears to be inebriated or intoxicated in class
Frequently appears to be agitated, distracted, or distant
Loses interest in personal appearance or hygiene
Exhibits odd, peculiar, or bizarre behavior
Has experienced some recent or past trauma that is interfering with his/her ability to function
Seems highly anxious or "stressed out"
Has interpersonal difficulties/relationship problems
A referral is usually indicated in the following situations:
A student presents a problem or requests information which is outside your range of knowledge
You feel personality differences which cannot be resolved between you and the student will interfere with your helping the student
The problem is personal, and you know the student on other than a professional basis (friend, neighbor, relative)
A student is reluctant to discuss a problem with you for some reason
You do not believe your contact with the student has been effective
What about confidentiality?
Because communication between a therapist and a client is confidential, we cannot discuss a client's situation, or reveal that counseling is being received, without the client's written consent. These limits of confidentiality do not apply in situations where a student poses an imminent risk to him-or-herself or others. If you wish follow-up information on someone you have referred, please ask that individual to provide us with permission to speak with you. If you do not hear from us, it is likely that permission has been denied.
How to refer a student to UCPS
When you have determined that a student might benefit from counseling services, it is usually best to speak directly to the student in a straightforward fashion that will show your concern for his or her welfare. Be specific regarding the behaviors that have raised your concerns, and avoid making generalizations about the individual. Be aware that some students may reject your efforts, may deny any troubles, and/or may feel intruded upon. Generally speaking, most students will feel appreciative of your interest and concern and your contact with them might be an important step toward their dealing with their problems. If you have questions or concerns about approaching a particular student, feel free to call UCPS for help. Except in emergencies, the option must be left open for the student to accept or refuse counseling. If the student agrees to the referral, the student may call or email the UCPS to make an appointment.
Emergency Situations When You Should Get Help Immediately
Expression of suicidal thoughts
Expression of homicidal thoughts
Severe loss of emotional control
Gross impairment of thinking ability
Loss of connection with reality 
Consultation
Consultation services are a regular part of our responsibility to the college community. We guide and inform concerned individuals regarding concerns about students. Our staff can make recommendations as to how to speak with the student, and how to refer to the Counseling Center. In most situations, UCPS staff act as a consultant to the person calling, helping that person to respond more effectively to the student of concern. We are also available for in-service workshops, presentations and provide programming on a variety of topics to staff/faculty groups.