Spring preLUsion is an optional pre-orientation program designed to jump-start your Lehigh career with other new Lehigh students. preLUsion allows you to connect to Lehigh by engaging with a smaller community of students and staff before classes begin.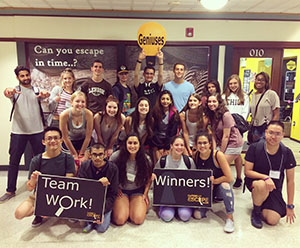 Discover Lehigh... Set off on a discovery of your new hometown!  On this expedition, you'll discover the history of Bethlehem and how Lehigh came to be. Explore Bethlehem and learn city's history - you'll visit various sites, restaurants, and even tour Bethlehem Steel and learn the impact of the company's rise and fall. Plus, current students will teach you the ins-and-outs of Lehigh and all the little secrets upper-class students wish they knew sooner! Explore this area, make connections, and think about how you can make the most of your experience here to have fun and be successful.
Tentative Schedule:  
FRIDAY, January 18, 2019
Check-in and move in
Welcome dinner with Discover Lehigh participants and select upperclassmen
Evening social program
SATURDAY, January 19, 2019
Breakfast and icebreaker activities
Tour Lehigh's campus; get acquainted with buildings and resources around campus
Lunch at The Goosey Gander, South Side Bethlehem's most famous deli! thegoose.com
Learn about local festivals that occur throughout the year
Explore Bethlehem Steel and learn about its impact on Lehigh University
Explore restaurants, hang outs, art/music hubs, and more in South Side Bethlehem 
Dinner at one of South Side's restaurants (TBD)
Evening social program
SUNDAY, January 20, 2019
Connect with other January-admitted students and new transfer students
Attend full-day Orientation Program
Cost: Free*     Capacity: 18
*Student pay a $75 refundable deposit to reserve their space in Discover Lehigh, which is returned after the completion of the experience.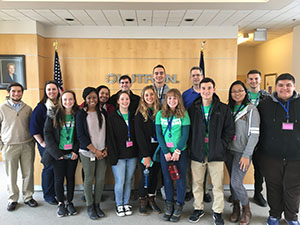 For more information contact the OFYE at fye@lehigh.edu.
Discover Lehigh has a limited number of spaces, and sign-up is on a first-come, first-served basis. Students who register for this Prelusion program will receive a confirmation packet with specific program details and move-in information. In order to create the best experience possible a minimum of five participants is required for the program to run. Please note that the registration deadline is Dec. 5, 2018. We encourage you not to make travel arrangements until you hear from the OFYE after the close of registration. If your plans change, refund requests must be made in writing to fye@lehigh.edu before Dec. 6, 2018. No refund request will be accepted after Dec. 6, 2018.