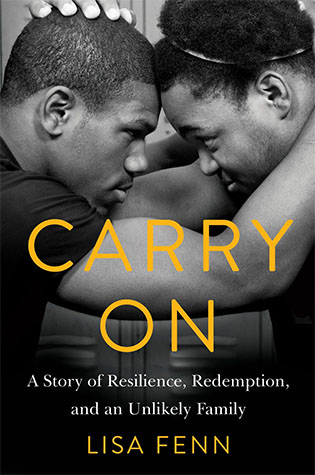 Join us as we read and discuss our 2019 selection!
Carry On: A Story of Resilience, Redemption, and an Unlikely Family by Lisa Fenn
ISBN: 978-0062427847
---
Class of 2023: Click here for more information about what is required of you and for helpful resources. 
Faculty, Staff, & Graduate Students: Sign up here to be a discussion leader. 
We would love to hear your ideas for programming related to themes from the book, and we are always open to suggestions for future themes or book selections. Share your thoughts in our virtual suggestion box. Please also feel free to email Stefanie Burke directly at LehighSummerReading@lehigh.edu with any questions, suggestions, or feedback.