Move Out Collection Drive and the Great South Side Sale 
What is Move Out?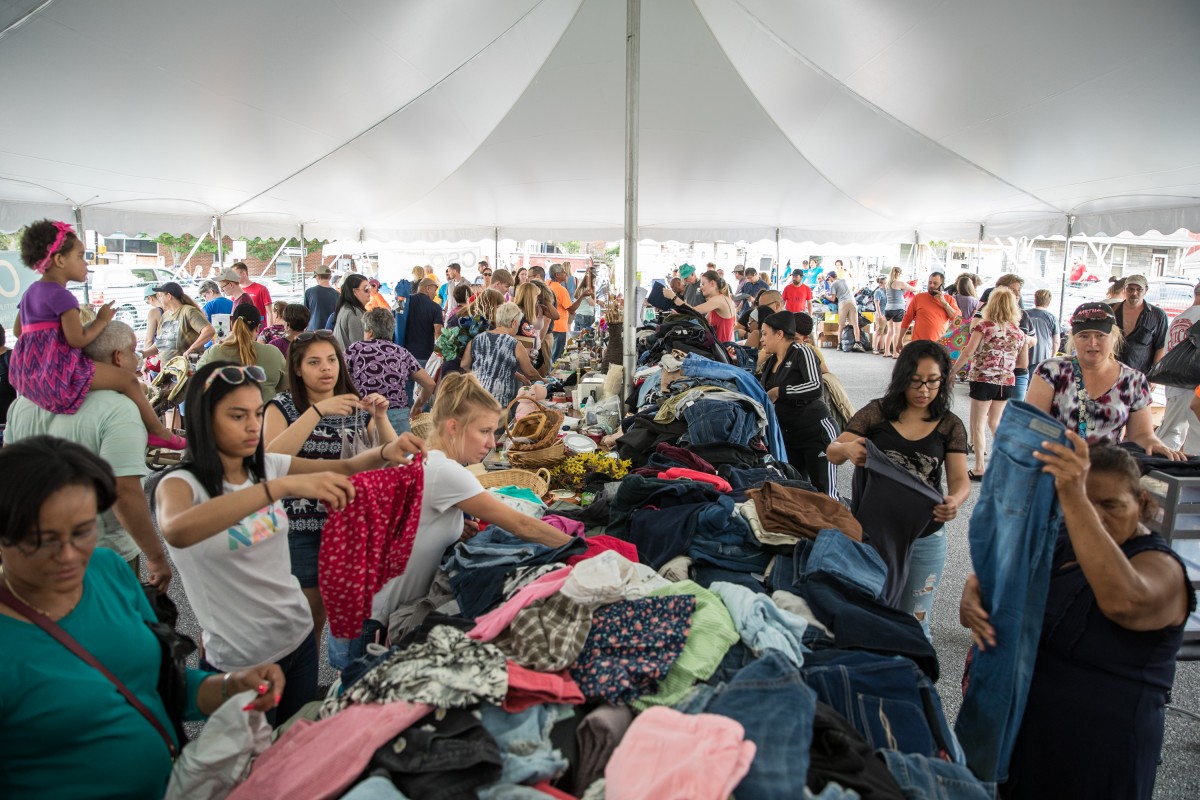 Every year, at the end of the spring semester, thousands of American college students move out of dormitories and apartments in their college community. Every year many of these same students find that there are items they can not or do not want to take with them. The Lehigh Valley experiences this spring ritual every year at each of the seven colleges in the area. Some students have the time and transportation to take their unwanted clothing, appliances, food, books, kitchen equipment and other useable items to charities. Many, however, find that some things simply won't fit into their cars as they are packing to leave, or some students do not know where to take donations. Whatever the reason, college communities find that dumpsters overflow, neighborhood sidewalks fill with bags and boxes of useable but unwanted items and scavengers, both human and animal, tear open bags, root through dumpsters and leave a mess behind.
DONATE IT, DON'T DUMP IT
All are welcome to donate - students, faculty, staff and community members.
Collection Dates 2019:    May 8th  - May 28th
Where:  All Residence Halls and Lamberton
VOLUNTEERS ARE NEEDED
Any boxes that you can collect between May 8th and May 28th, 2019 can be dropped off at Lamberton Hall.
WHAT DO WE COLLECT?
    
HOUSEHOLD STUFF - kitchen stuff, wastebaskets, etc.
FURNITURE - (no sofas or upholstered chairs, please)
CLOTHING AND LINENS
APPLICANCES
RUGS                                                                                                                   
CLEANING SUPPLIES - cleansers, mops, brooms, etc.
UNOPENED FOOD -- cans, mixes, ramen, jello, teabags, juice, perishables, etc.
OFFICE SUPPLIES -- notebooks (even partly used), paper, folders, binders, pens, tape, pencils, crayons, markers, clips - all are used for homework club tutoring and summer work.
WHAT IS NOT COLLECTED:
NO SOFAS OR UPHOLSTERED CHAIRS
NO CRT TV'S; NO COMPUTER MONITORS
NO MATRESSES OR MATRESS PADS
WHO BENEFITS?
Items will be sold at The Great South Side Sale on June 1st to benefit children and youth programs in South Bethlehem.
HOW CAN YOU HELP?
Volunteers are needed for various jobs. Contact the Community Service Office (inmove@lehigh.edu) OR
call 610-758-6674 OR Sign up online.
Volunteers Needed For Pickups and Sorting
WHEN IS THE GREAT SOUTH SIDE SALE?
THE GREAT SOUTH SIDE SALE
Saturday, June 1st, 2019
10:00AM - 3:30PM
4th Street between Buchanan and Pierce Street
(Parking Lot across from St. John's Windish Lutheran Church)