Welcome to the Student Affairs division of Lehigh University
Our highly trained staff are professionals dedicated to serving the continually evolving needs of our student populations. Our division works with students during every phase of their Lehigh experience, from their shared first-year orientation sessions, to the leadership training that will prepare them for a lifetime of success.
We nurture a healthy and safe environment, work toward an equitable and accepting culture of respect, provide academic support, encourage the personal development of our students,  and contribute to an extraordinary living and learning experience. We also work with an expanding core of international students and with students who deal with an increasingly complex range of personal issues.
Please take a few moments to become familiar with the wide range of resources available to you. And please let us know if you have any questions or concerns, or if you have suggestions for ways in which we can work together to enhance the quality of student life at Lehigh.
Sincerely,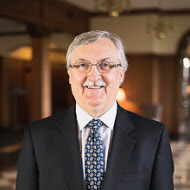 John W. Smeaton, Ph.D.
 Vice Provost for Student Affairs