Residence Life
News and Announcements
Gryphoning Frequently Asked Questions

FAQ's about Gryphoning and the Gryphon applocation process can be found at the following link:https://studentaffairs.lehigh.edu/content/faqs-about-gryphoning. Candidates who applied in the fall are currently going through the interview process. Notification about candidacy will be sent out on February 4th.
bLUeprint
Have you created your bLUeprint in preparation for the 2nd semester? The "bLUeprint process.pdf" is a resource to help you create your bLUeprint whereas the "bLUeprint 5 Foundations for Success" document gives you a sense of what we hope students will learn as a result of their engagement in this experience overall.

bLUeprint Process                    bLUeprint 5 Foundations for Success
Check out the Official Blog of the Office of Residence Life at Lehigh University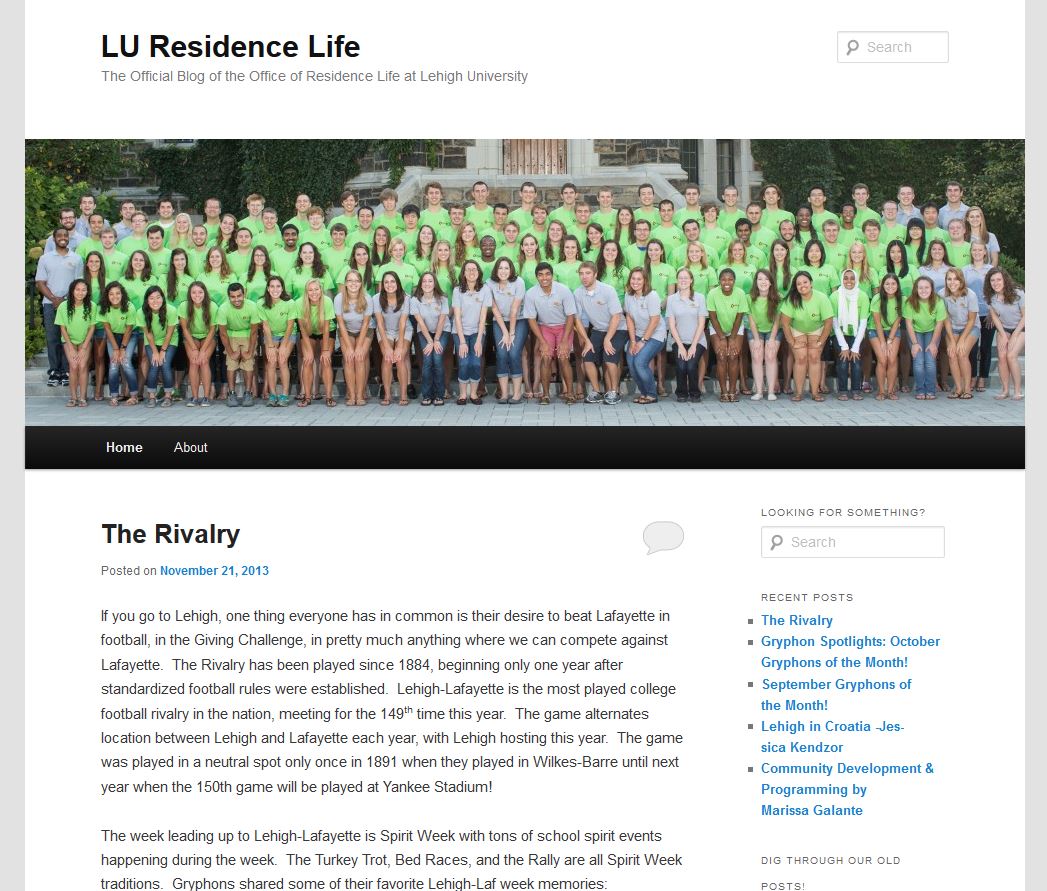 ORL Infographics
The following images represent some of the information on life in the Residence Halls as well as the goals of the Office of Residence Life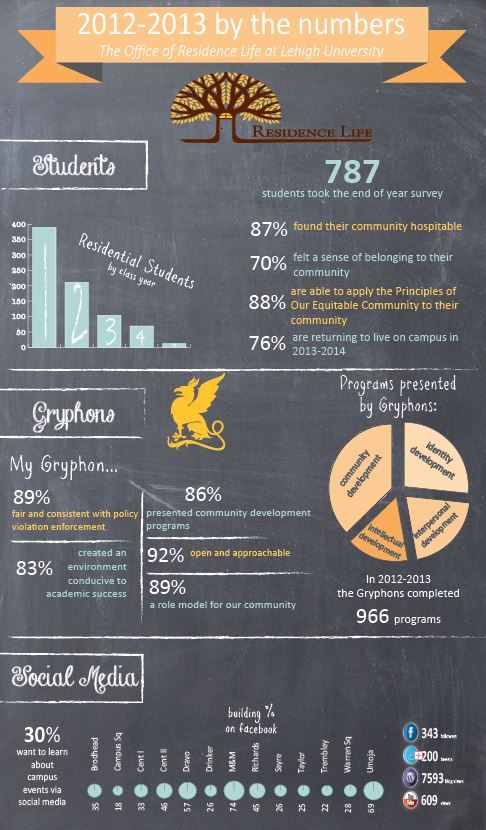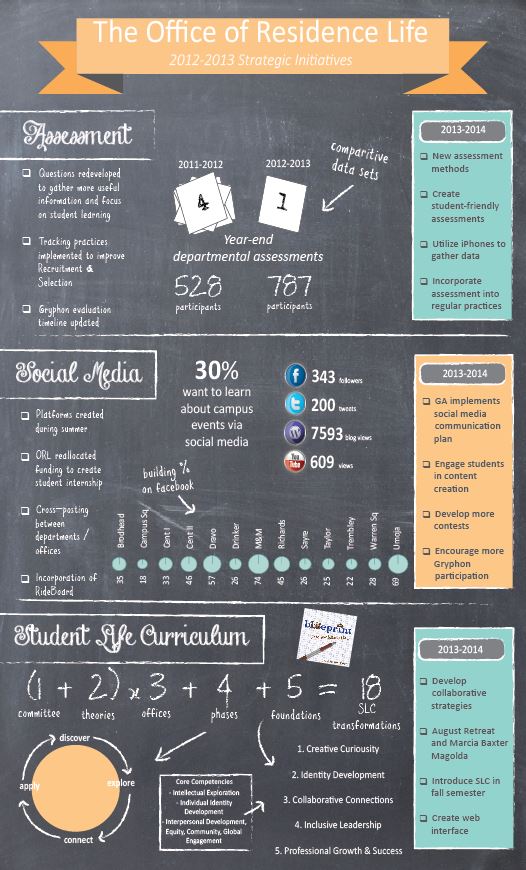 RHC Information
Check out this awesome site for information about your Residence Hall Council. Find out who your building's RHC members are, when they meet and lots of other great information! https://sites.google.com/a/lehigh.edu/rhcprogramming/
Introducing Ride Board
The Office of Residence Life is proud to bring you our own LEHIGH RIDE BOARD! This is one of our Facebook pages that you can utilize to find and provide rides to fellow students for breaks during the academic year. Post where you want to go or where you are going and hopefully someone can provide a ride or join you on your way. Special thanks to Carly Deskins for bringing this to Lehigh!
RHA Movie Channel

Watch live streaming movies online on the RHA Movie Channel!
Check out what is playing this month on the RHA movie channel (#17) with this Movie Guide.
Additional Updates
Lehigh event calendar: Check out Lehigh's event calendar here for more campus events.