Can you reach the top?
EVERquEST is a teambuilding program, designed to help groups work more efficiently and cooperatively while completing a common task. The Community Service Office strongly believes that building a team is very similar to climbing a mountain - it's a process that requires acclimation, patience, and hard work.
Groups that request a teambuilder will get the EVERquEST experience which is a 90 minute session designed to accommodate groups from 8 to 60 people.  Rather than being held on the ropes course, EVERquEST sessions can be held on any Lehigh field/quad or indoors if requested (if not on the course, internal Lehigh groups are required to reserve their own space).  These sessions focus on adapting to a new group and increasing group cohesion by a trained facilitator who will help your group reach the "summit" and achieve group goals.  There are four unique mountains, each climb created to serve the best interests of the requesting group and from engaging in a teambuilding session participants can:
Develop camaraderie and friendship

Comprehend their contribution to the group in different situations

Demonstrate and understand different leadership styles
EVERquEST Journeys
Vinson Massif
Workshop Details
A climb focused on breaking the ice and helping groups get to know one another. Great for teams that have just formed and are getting to know one another.
Vinson Massif is the highest mountain of Antarctica, located about 1,200 km (750 mi) from the South Pole. The mountain is about 21 km (13 mi) long and 13 km (8 mi) wide.[ At 4,892 metres (16,050 ft) the highest point is Mount Vinson, which was named in 2006 by US-ACAN. The southern end of the massif ends at Hammer Col, which joins it to the Craddock Massif, of which the highest point is Mount Rutford (4477 m).
Kilimanjaro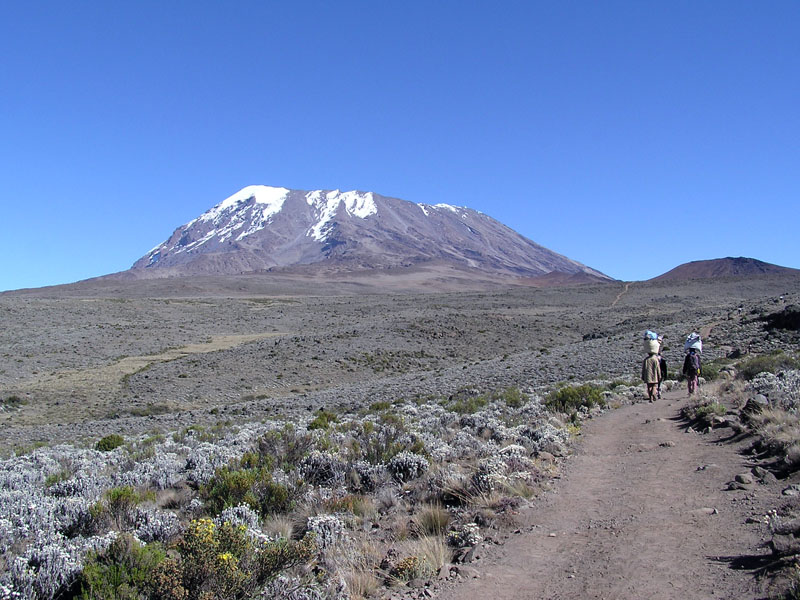 Workshop Details
Kilimanjaro will help teams identify the strengths and skills of individual group members and begin to explore group dynamics and development.
Kilimanjaro, with its three volcanic cones, Kibo, Mawenzi, and Shira, is an inactive stratovolcano in north-eastern Tanzania rising 4,600 m (15,092 ft) from its base (and approximately 5,100 m/16,732 ft from the plains near Moshi), and is additionally the highest peak in Africa at 5,892 metres (19,331 ft), providing a dramatic view of the surrounding plains.
McKinley
Workshop Details
An EVERquEST experience for groups that tackle more complex challenges and need help building skills in planning and goal-setting.
Mountain Details
Mount McKinley or Denali ("The Great One") in Alaska is the highest mountain peak in North America, at a height of approximately 20,320 feet (6,194 m) above sea level. It is the centerpiece of Denali National Park.
K2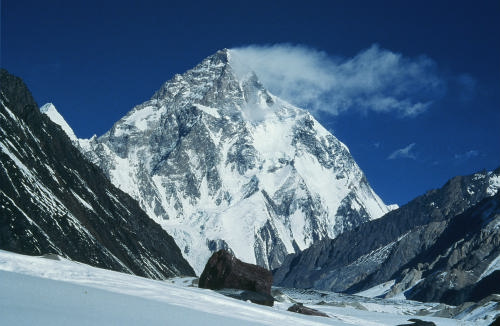 Workshop Details
Groups and teams that know each other well can climb K2, the toughest mountaineering challenge. This experience helps groups with communication skills and requires teams to think critically and creatively about problems and solutions.
Mountain Details
K2 is the second-highest mountain on Earth (after Mount Everest). With a peak elevation of 8,611 metres (28,251 ft), K2 is part of the Karakoram range, and is located on the border between the Taxkorgan Tajik Autonomous County of Xinjiang, China and Gilgit, in Gilgit-Baltistan of Pakistan. K2 is known as the Savage Mountain due to the difficulty of ascent and the 2nd highest fatality rate among the 'eight thousanders' for those who climb it. For every four people who have reached the summit, one has died trying. Unlike Annapurna, the mountain with highest fatality rate, K2 has never been climbed in winter.