Fall 2022 Student Affairs Updates
Welcome to Student Affairs!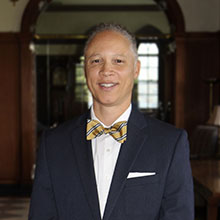 Welcome to Lehigh's Division of Student Affairs and to the 2022-23 academic year!  While every year is special at Lehigh, this fall semester brings an added air of anticipation as we  greet our largest ever class of first year and transfer students.  For all of our students, the year promises a multitude of opportunities to explore, become involved, and discover what makes their Lehigh experience unique. 2021-22 focused greatly on rebuilding community and re-orienting students to campus following Covid-related restrictions; this year we return reinvigorated to a campus community motivated and excited to enjoy all that Lehigh has to offer.  The lessons learned throughout the pandemic have prepared us to emerge with a renewed commitment to providing students with the support, services and opportunities they need to succeed, thrive and lead.  As we look beyond the pandemic and pivot our lens to look towards the future, we ask ourselves What Matters Most? and invite the entire campus community to participate in our strategic planning process titled "Our Future, Our Lehigh."  We invite our students  to jump in, find their passion and flourish. 
We are deeply committed to our students' success and encourage you to explore our website for ways in which we can support and enhance your Lehigh experience - and be sure to follow our various offices on social media to remain up to date with our most current offerings, events, and information. 
Go Lehigh!
Ricardo D. Hall, Ph.D.
Vice President for Student Affairs 
Distinctive Programs & Policies