Welcome to Student Affairs!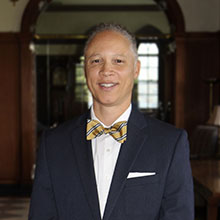 Welcome to Student Affairs!
Welcome to Lehigh's Division of Student Affairs and to the 2023-24 academic year!  From researching club and organization involvement, to arranging for a tutor; from considering employment and volunteer offerings, to finding out about on-campus health clinics - and everything in between - you have arrived at the right online starting point to explore and become familiar with the resources and opportunities available to Lehigh students.  There is always something exciting about Lehigh, and this year is no different. We are a community of Future Makers and our students will take important lead roles in seeing that we realize our collective vision as articulated on our recently completed Strategic Plan.  At Lehigh, students are encouraged to become involved and discover what makes their student experience unique, as well as the experiences that bring us together.  In all that we do, we invite our students to jump in, find their passion and flourish.
We are deeply committed to our students' success and encourage you to explore our website for ways in which we can support and enhance your Lehigh experience - and be sure to follow our various offices on social media to remain up to day with our most current offerings, events, and information.
Go Lehigh!
Ricardo D. Hall, Ph.D.
Vice President for Student Affairs 
Fall 2023 Student Affairs Updates
Distinctive Programs & Policies