Fall 2021 Student Affairs Updates
Welcome to Student Affairs!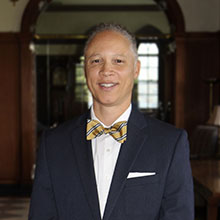 Welcome to Lehigh's Division of Student Affairs and to the 2021-22 academic year!  After a year of remote instruction and limited in person interaction, our entire university community is "Getting Back to the Lehigh We Love."  This is, of course, more than just a catch phrase emblazoned on t-shirts (though those t-shirts happen to be very popular on and around campus).  Our return to full capacity residence halls, in person instruction, and a full offering of student involvement opportunities was eagerly anticipated by students who were craving a fuller Lehigh experience following necessary restrictions that were put in place as we responded to what was, hopefully, the harshest period of the Covid pandemic.
We are proud of all that was accomplished during 2020-21 and our entire division is excited for the community's - and, especially, our students' - return.  We are deeply committed to our students' success and encourage you to explore this website for ways in which we can support and enhance your Lehigh experience - and be sure to follow us on social media to remain up to date with our most current offerings, events, and information.  In the meantime, stay safe and continue to care about the health and safety of others.
Go Lehigh!
Ricardo D. Hall, Ph.D.
Vice President for Student Affairs
Distinctive Programs & Policies