The office is situated in the Division of Student Affairs and is charged with developing a high-level strategic plan that fully coordinates all prevention-related efforts, with a special emphasis on alcohol.
Health Advancement & Prevention Strategies coordinates the National College Health Assessment, Lehigh InSTALLments, Peer Health Advisor Training, Bystander Intervention Programming, Lehigh After Dark, Diversity, Equity & Inclusion Training and other preventative activities focusing on priority student health issues such as alcohol and other drugs, sleep difficulties, stress, sexual health and general preventative health.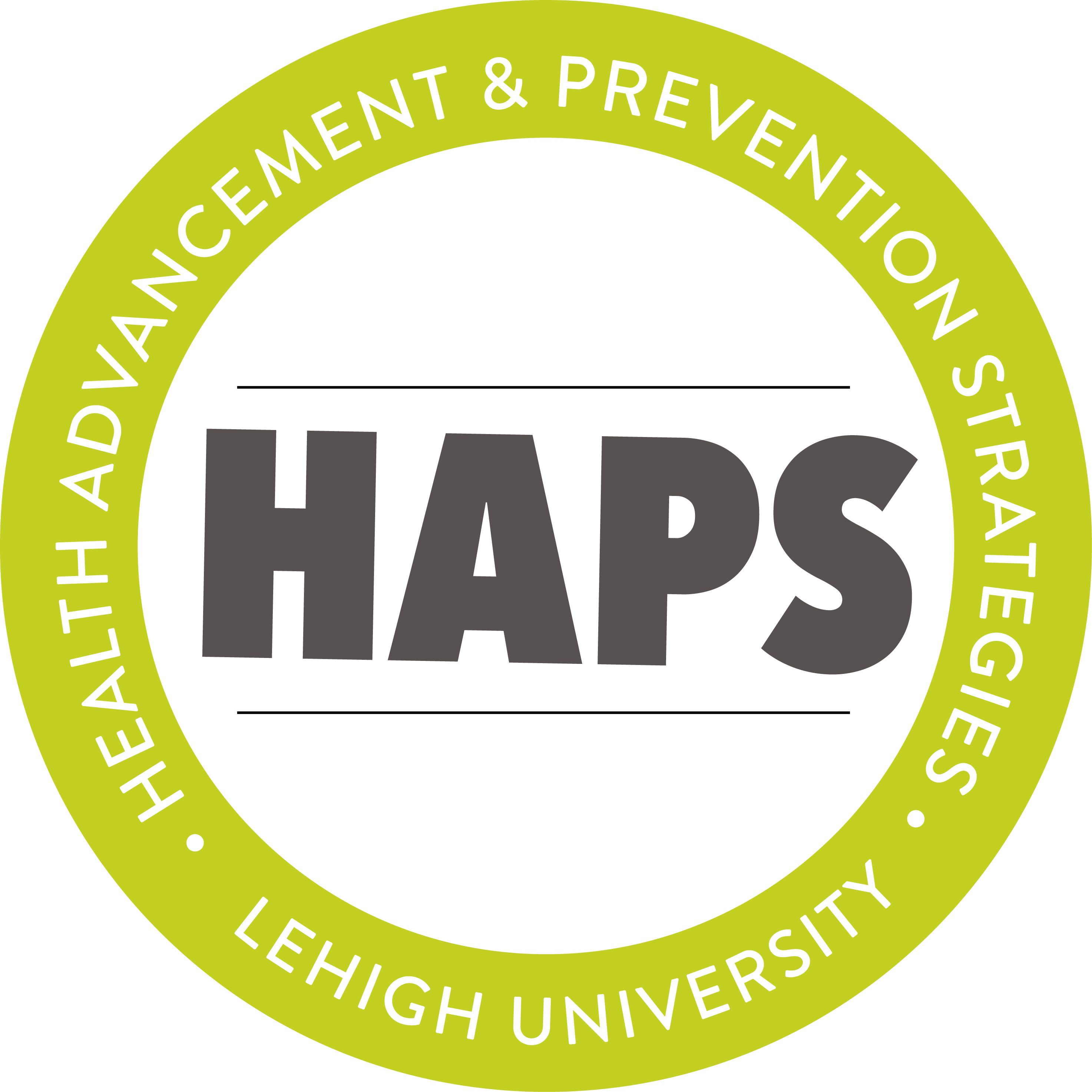 Our Vision: A healthy and safe living-learning community.
Our Mission: To create an environment that supports student learning and personal development by enhancing institutional health and safety through public health practice.
Discussion for Students on Mental Health and Well-Being