SERVE is a week-long experience focused on immersion in communities similar to our local South Bethlehem Community where Lehigh University resides.  Since its inception in 1995, there have been over 1,200 students and 30 faculty advisers that have volunteered their time, helping serve over 80 different trips.  SERVE trips enable participants to build partnerships with people sharing a common goal, foster a greater awareness of the needs in our country, and strengthens participants commitment to social action.  This is an opportunity to spend time working with members of the other communities that are knowledgeable about the trip focus, while having fun and gaining experience that will last a lifetime.
The trips are all students run, which allows for a fun and unique experience from year to year over our Winter and Spring Break.  No two SERVE trips are the same.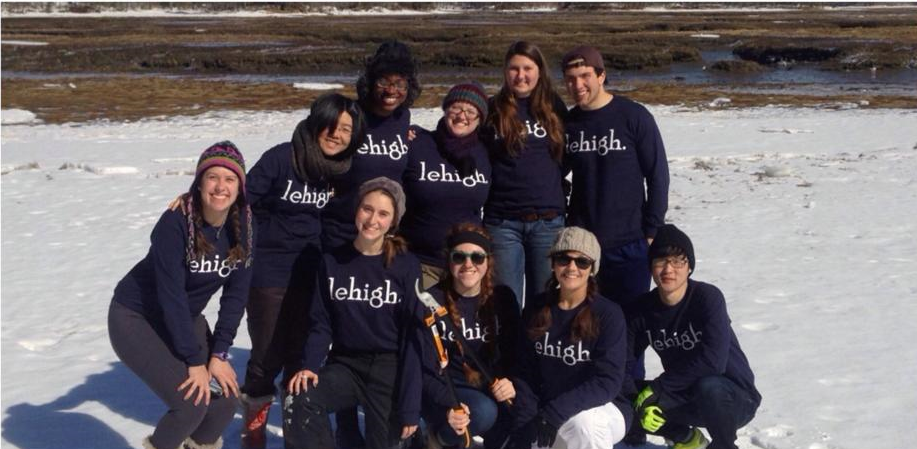 Trip Cost for All Trips: $300 per person (per trip)
Information Sessions
Information sessions are a great way to learn more about each trip, the application process, scholarship opportunities, and the expectations while on a SERVE Trip. Each session is less than an hour, and will have plenty of time for Q&A. Our next sessions are:
Upcoming Information Sessions (*all are at 4:10pm):
Tuesday, October 9th Maginnes Hall 103

Wednesday, October 10th Maginnes Hall 105

Tuesday, October 16th Maginnes Hall 103

Wednesday, October 17th Maginnes Hall 103

Tuesday, October 23rd Maginnes Hall 101

Monday, November 12th Maginnes Hall 105
Monday, November 13th Maginnes Hall 105
Thursday, November 15th Maginnes Hall 103
The Application Process -
Read more about SERVE on this page!
        2. Pay the $100 Deposit. This payment will be returned if you are not selected for a trip. 
            Pay SERVE Deposit - bring check or cash to CSO Office
            (Sarah Gelfand, UC, B012a or B013 to Office Coordinator)
       3.  If accepted, apply for a scholarship! More information will be provided when you are accepted. Scholarships are
only granted to students on financial aid or students that are currently employed with a work-study.
        4. If accepted, pay the remaining $200 in trip costs within 14 days of your acceptance.
DEPOSIT:  Pay SERVE Deposit - bring check or cash to CSO Office and when payment has been made, please send a confirmation email to Sarah Gelfand at: seg217@lehigh.edu.
Trip Focus:
winterSERVE: January 13 - 19, 2019
Habitat for Humanity
springSERVE: March 10 - 16, 2019
Habitat for Humanity
Environmental Conservation
Hunger and Homelessness 
Green Space Preservation
Past Locations:
(2014) Burlington, NC — Habitat for Humanity (Affordable Housing)
Habitat for Humanity is an international non-profit working towards affordable housing for all. Volunteers will spend their week working to build houses in partnership with their future owners. No construction experience is necessary!
(2014) Spring Locations:  Chicago South Suburbs, IL; Marion, SC; Well, ME
(2013) Baltimore, MD — Catholic Charities of Baltimore (Urban Poverty)
Interested in meaningful work experience while serving people who are marginalized and working for social justice? Catholic Charities of Baltimore assists 160,000 families through 80 programs. We will assist serving meals to those who are hungry, work with children in day care programs, and countless other ways!
(2013) Willowick, OH — Lake Metroparks (Environmental Issues)
Volunteers will be working on a number of different environmental projects for Lake Metroparks, depending on the weather during Spring Break. We will be cleaning beaches and restoring ski trails while staying in a log cabin with a fire place!
(2013) Grand Rapids, MI — Habitat for Humanity (Affordable Housing)
Habitat for Humanity is an international non-profit working towards affordable housing for all. Volunteers will spend their week working to build houses in partnership with their future owners. No construction experience is necessary!Other Important Information
SERVE Policies