I am incredibly proud of our staff during a "normal" year. 2019-2020 proved to be anything but normal, and I can't imagine working with a more skilled, dedicated and in all ways excellent staff.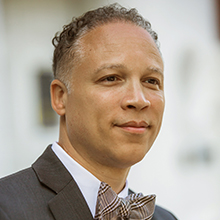 Welcome to the 2019-2020 Student Affairs Annual Report. As you browse and get a sense of what our division has been up to, you may notice the report is a bit different from years past.
Similar to many other colleges and universities, Lehigh moved to mostly remote operations in March 2020. With only a couple weeks to plan, we transitioned almost our entire division from on campus/in person operations, to almost entirely remote - always paying attention to student needs, always promoting student success. Our division wide efforts are reflected in the section entitled March Pivot. Woven throughout the report are programs, services, and accomplishments based on our Foundational Principles, Areas of Focus, and Utilization Data. 
Please take a moment to browse our accomplishments as reflected in the Annual Report. You will discover how our collective efforts reflect our divisions' dedication to supporting and promoting students' success.
Go Lehigh!
Ricardo Hall
Vice President for Student Affairs