First-Year Live Lehigh Communities

Live Lehigh First-Year Program
There are 8 Live Lehigh communities for first-year students to choose from.

Students will have the opportunity to live with and learn alongside other first-year students with similar passions and interests. All five communities are housed together, so students will also get to interact and build connections with the members of the other programs, as well as join in on their programs and events.
Each community is led by a Faculty or Staff Advisor and a Gryphon student mentor, to help students become better acquainted with the University and its resources while exploring their passions.
Each community will enjoy group meals, discussions, outside speakers, on-campus events, off-campus trips, and more in order to engage participants in their interests in fun and different ways outside of the traditional curriculum.
Each community will encourage students to grow and develop as students and on-campus leaders in the context of their passions, interests. and hobbies.
All first-year Live Lehigh Communities are housed in Dravo House.
Are you ready to LIVE LEHIGH?
All incoming first-year students will be able to select their choice of Live Lehigh community when they complete their Housing Application, which will be available from the Office of Residential Services on May 13th.
After the Housing Application is completed, students will receive the Live Lehigh Supplemental Application in their Lehigh University email. Students will need to complete the Supplemental Application to be fully considered for their program. Please note that students interested in living in the PRIDE, UMOJA, or CHOICE communities will not have to compelte the Supplemental Application.
2015-2016 Community Descriptions
Advisor: Silagh White (Director of Arts Engagement & Community Relations, Zoellner Arts Center)
The ArtsAlive community connects living and learning through the arts on campus and in the local community. Activities will include making art in a variety of activities such as drawing, pottery, digital photography, improv theater, singing, musical instruments, dance, creative writing, glass blowing, and more! The community encourages participants to explore the arts and is open to all levels of artistic ability. There will even be opportunities to see events  at the Zoellner Arts Center, ArtsQuest, Banana Factory, Touchstone Theatre, Godfrey Daniels, and other venues in the Lehigh Valley, New York and Philadelphia. The community's goal is for students to exercise their creative energy and seek inspiration in multiple experiences.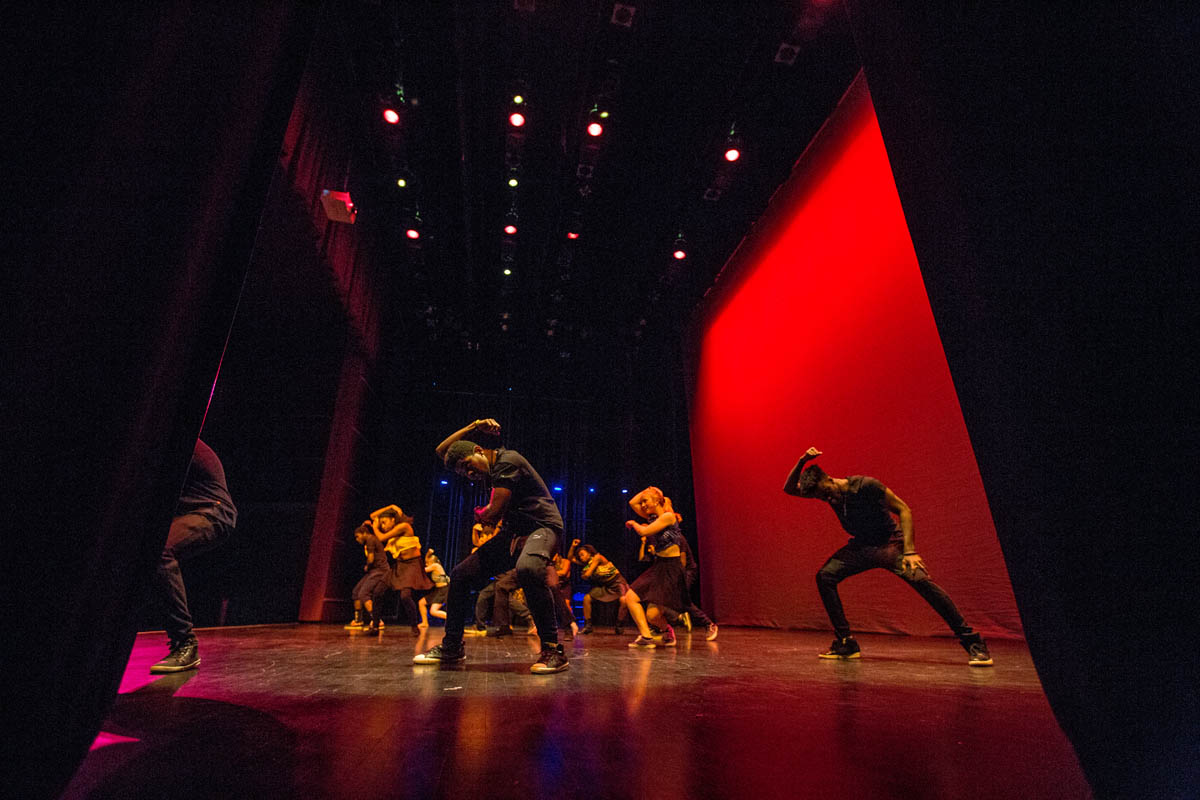 Advisor: Lisa Getzler-Linn (The Baker Institute for Creativity, Entrepreneurship, and Innovation) & Rotating Faculty Members
Google. FedEx. Facebook. Napster. College residence halls have a rich history of cultivating the ideas and collaborations necessary for the conception of many successful startups and innovations. The Creative Commons is a community of Lehigh students from a variety of backgrounds and disciplines with two things in common: big ideas and the drive to make them a reality. The community's main goal is to help residents tap into their creative energy and explore their passions in an immersive and competitive way alongside of similarly-motivated students. Through collaboration with The Baker Institute for Entrepreneurship and innovators in and around Bethlehem, CC-ers will develop their own entrepreneurial skillsets, hone their creative selves, and apply said knowledge through project-oriented programming.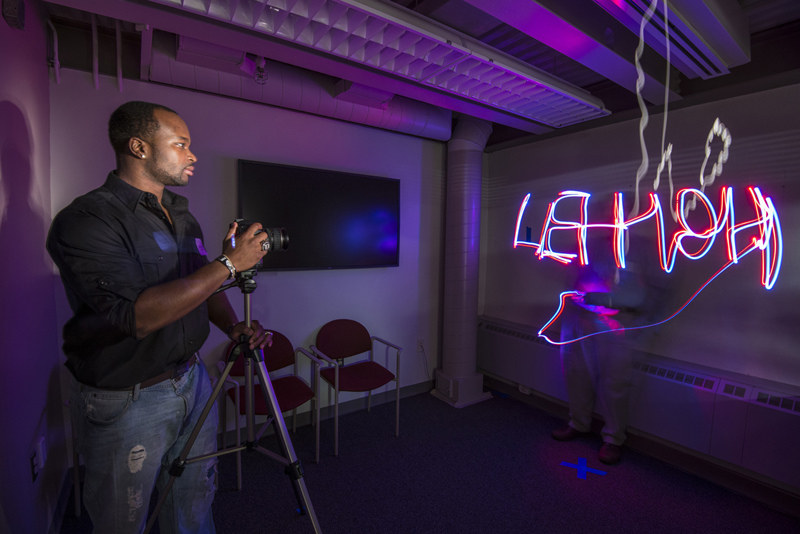 Advisor: Jeanne Tan Ma (International Students & Scholars) & Jen Topp (International Services)
Global Lehigh is a vibrant community for students interested in enhancing their cross-cultural skills, knowledge of other countries and cultures, and understanding of diverse viewpoints. Students in Global Lehigh engage in activities and dialogue with diverse populations around a variety of topics including customs, traditions, politics, religions, and food. In collaboration with the Offices of International Students and Scholars and International Services, students will participate in a variety of events and activities that explore current world events and international perspectives, preparing them for leadership roles in a global community.
Advisor: Trish Boyles (Advocacy & Equity - LGBTQIA Services)
Business and non-profit leaders across the nation have indicated that 'inclusive leadership skills': intercultural competence, ethical judgment, and a sophisticated understanding of the diversity of our society, are as important as the chosen major of college graduates when making hiring decisions. The I AM Lehigh community aims to help participants develop these inclusive leadership skills for working with diverse groups on campus and beyond. Participants in I AM Lehigh will explore their own identity and the identity of others (including race, ethnicity, gender, sexual orientation, class, and ability) in an effort to expand their capacity for leadership. The experience will include informal dialogue, student-driven activities, and collaborative programming and work with the Office of Multicultural Affairs, the Women's Center, The Pride Center for Sexual Orientation and Gender Diversity, Women, Gender, and Sexuality Studies, Africana Studies and the Office of Student Leadership Development.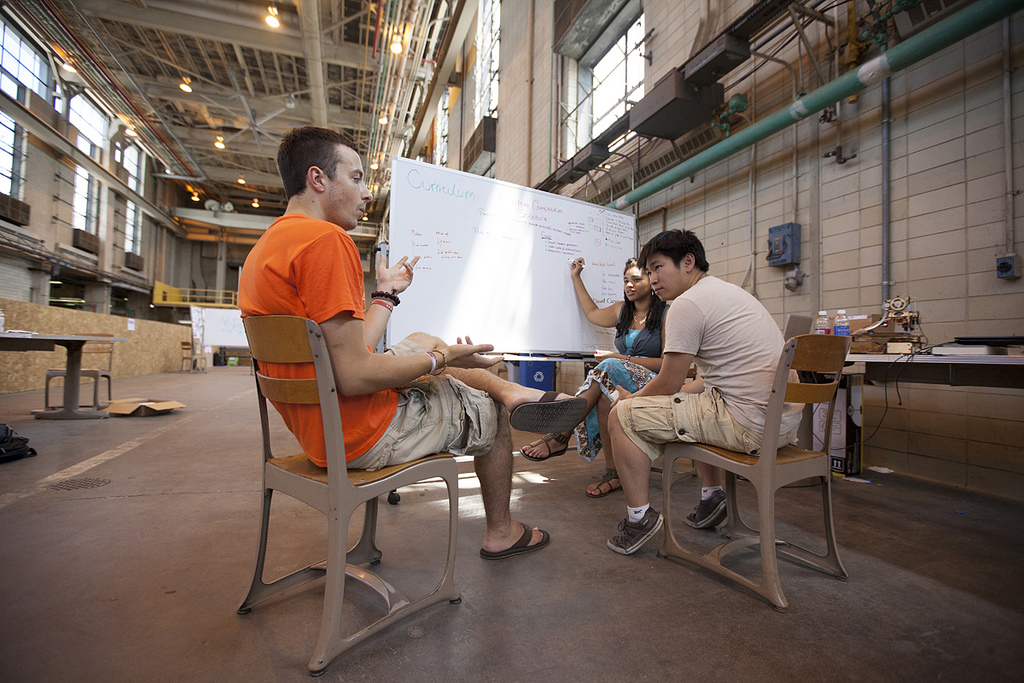 Advisor: Carolina Hernandez (Community Service Office)
The LIVE.LEARN.SERVE community aims to shape participants into leaders and active citizens through the implementation of community service programs at Lehigh and in the Greater Bethlehem Community. Regardless of their current level of involvement in volunteer activities, the community's main goals for participants are to gain a greater appreciation of the Lehigh community and the local Bethlehem community; to provide participants with different ways to become involved in volunteer activities while gaining leadership experience by planning and leading their own service events; and to have participants view their communities in different ways, see the needs present within them, and find the various methods to  address those community needs.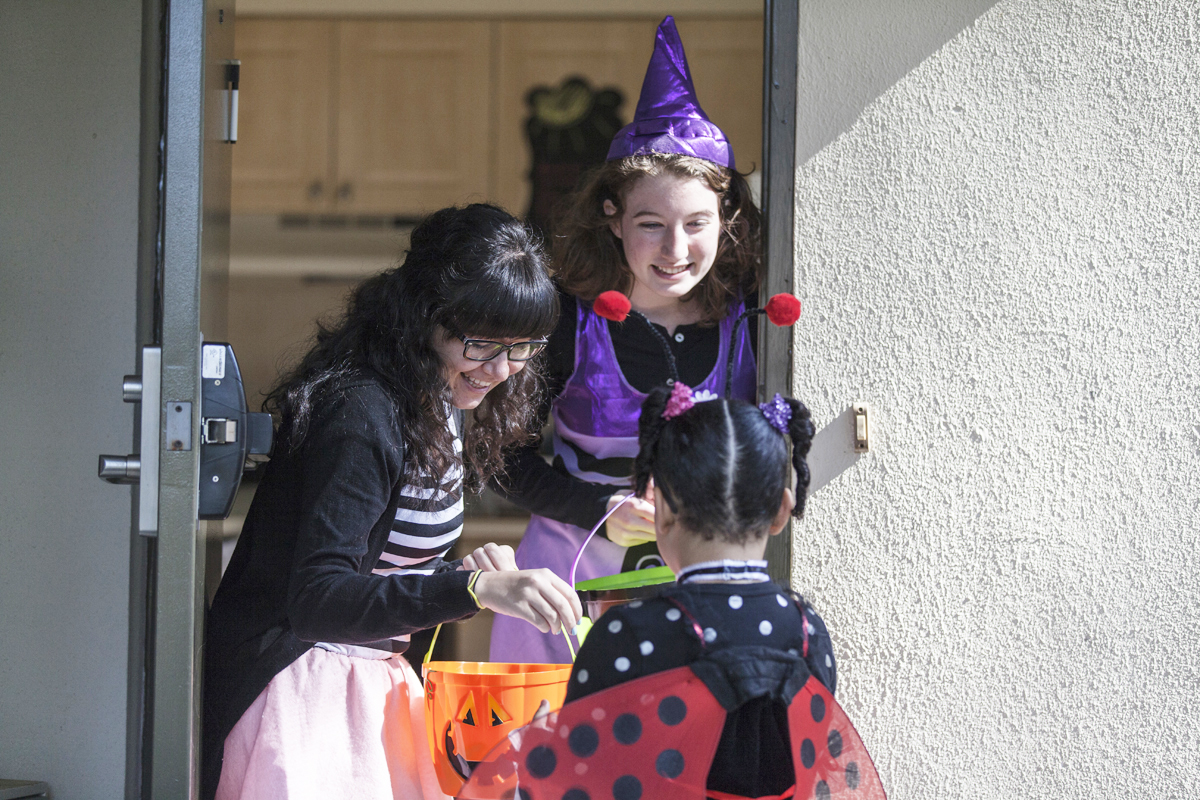 Advisor: Carrie Gerencher, RD LDN (Lehigh Dining Services, On Site Dietitian)
The Nosh, Nourish, & Nutrition community promotes a healthy lifestyle through nutrition education, hands on cooking classes, special topic dinners and/or snacks, and food awareness/appreciation at Lehigh University and around the Bethlehem Community. A healthy lifestyle promotes better performance in academics, athletics and overall health.  Students will participate in a variety of activities such as collaborative nutrition education, healthy cooking with the dietitian, and tasting and experiencing what Bethlehem restaurants have to offer.  They will be able to explore their passion and interest in food and nutrition with a group of similarly passionate students.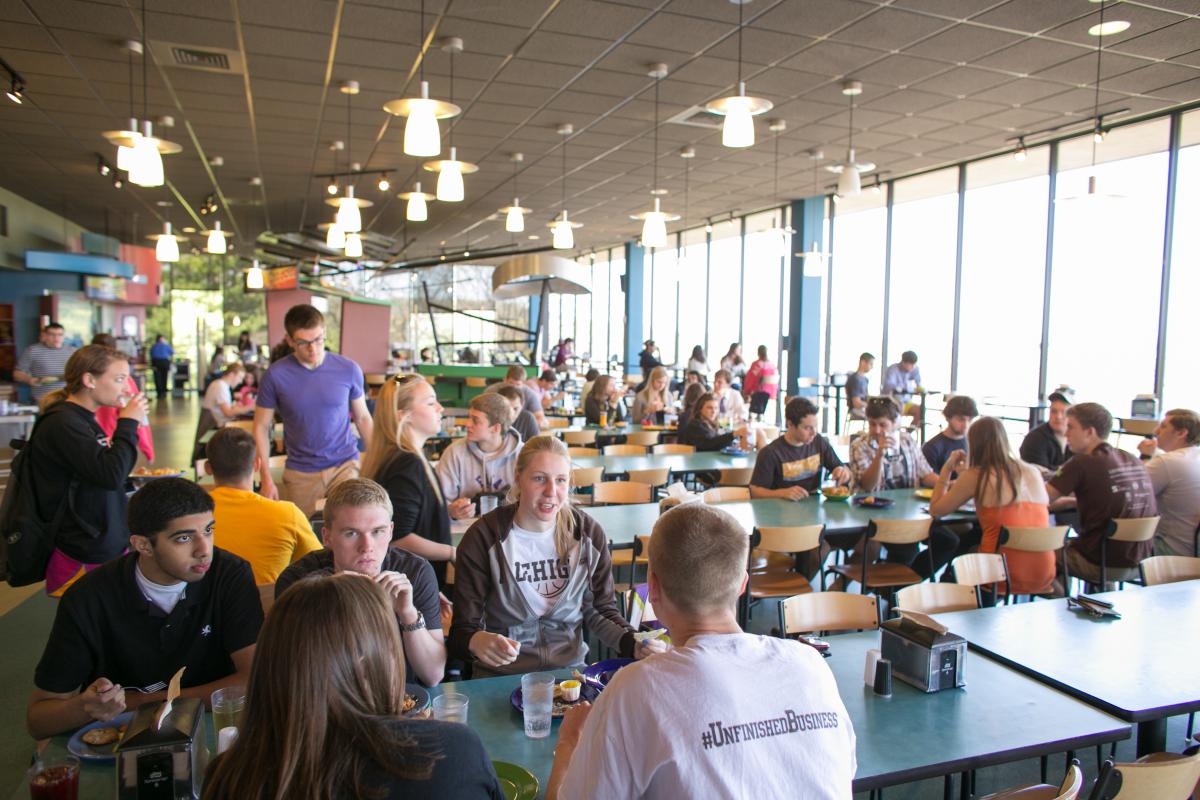 Advisors: Matt Kitchie (Office of Student Activities)
The Outdoor Adventure Community promotes outdoors sports, activities, and responsible stewardship of our natural resources. Hall/Floor activities will appeal to a variety of interests and skill levels, from weekend camping trips to hiking and skiing to themed movie nights - the choice is yours! The community goal is for individuals with a shared interest in nature to join together in outdoor activities and adventures, and to develop and spread their values of responsible management of our beautiful outdoor spaces and resources.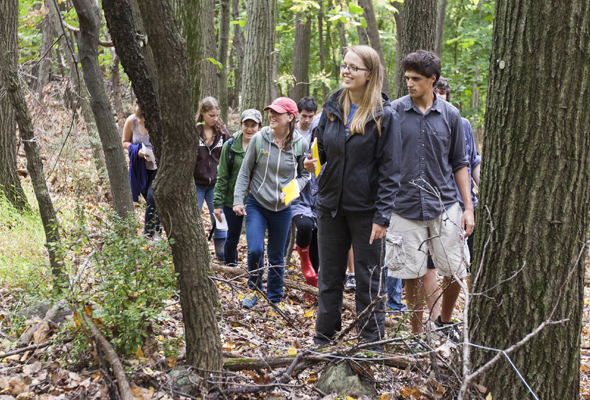 Advisors: Vassie Ware and Neal Simon (Professors, Department of Biological Sciences)
Science, Technology, Engineering, & Mathematics, or STEM--most see challenges, you see opportunities. The STEM living community will add special educational experiences to your living environment to help you succeed and make the most of varied campus opportunities that can distinguish your education.  Supported in part by the Howard Hughes Medical Institute, the STEM living community will develop students for leadership roles in their chosen field. STEM housing features programming with experts, peer-to-peer mentoring, and close faculty advising for residents. The living environment is one part of a comprehensive commitment to the STEM student community. Be exceptional, be part of the STEM community.
Photography courtesy of Christa
Neu & Ryan Hulvat
/ Lehigh University Communications + Public Affairs