Advocates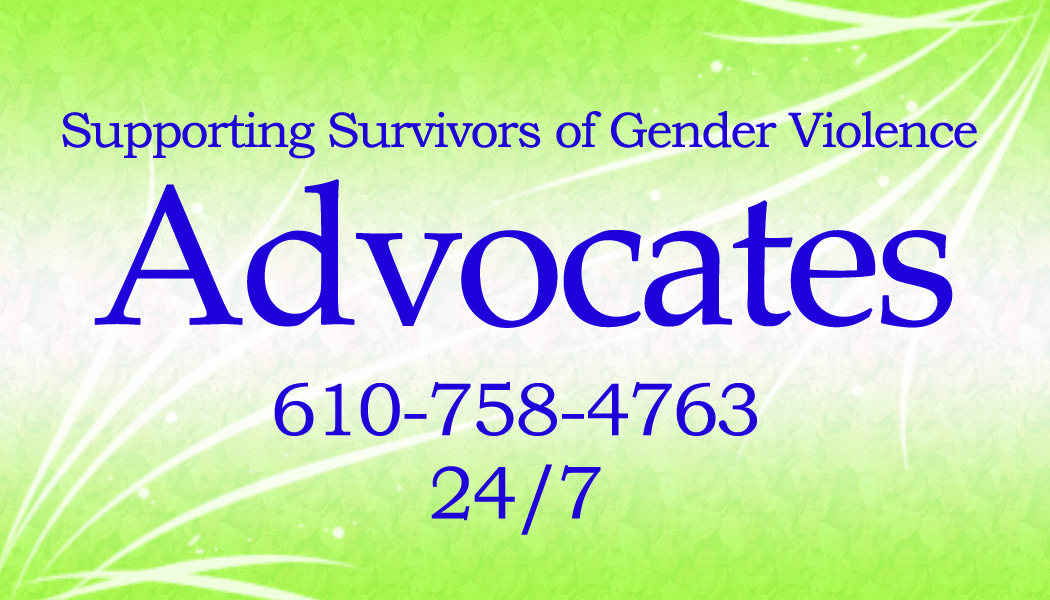 A Lehigh University Advocate is a professional staff member at Lehigh University specially trained in the area of gender violence who provides confidential crisis and options counseling to students
Any student who has a concern regarding gender violence may contact an Advocate. Advocates can be helpful to students who have recently been assaulted or students who have had past experiences and are ready to talk about their concerns.
An Advocate will listen and provide support, guidance, and options. The Advocate will explain all those options and help the students make the right decisions for their situation. Advocates are good at listening to the needs of each particular student and adjusting their role to those needs.
In the past, Advocates have accompanied students to the hospital or the Lehigh University health and wellness center, helped schedule counseling appointments, and assisted with navigating college life after an assault including meeting with the office of student conduct, housing changes and class changes. Each student needs different assistance after an assault.
Contact an Advocate
610.758.4763
An Advocate is available 24 hours a day, seven days a week, 365 days a year.
Advocates
    Steven Dutton
    Allison Gulati
    Katherine Lavinder
    Lori Bolden McClaind
    Jenn Scaia
    Ashley Baudouin
    Clara Buie
    Kathy Calabrese
    Joann Deppert
    Alicia McGinnis
    Jessi McPherrin
Advocates Confidentiality Statement
Advocates will protect your anonymity when possible. The university is required by law to report statistics for all potential assaults, but we will do that using the last four digits of your university id, protecting your identity. Your identity will be protected when possible. However, there may be some situations in which you may be contacted by the police such as: if there is an imminent threat to the community, if we have multiple reports related to the same suspect or a pattern, if the alleged perpetrator is a university employee, or potentially, but less likely, if we know the name of the suspect(s), etc.
 
Service Page Affiliation: