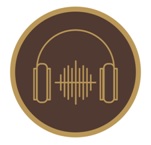 Creative Arts is founded on the idea of providing opportunities of learning and growth through the arts found within the local community and beyond.  Thus, allowing them to express their artistic views and develop a network beyond the classroom.
Our vision is to foster creativity, friendship, and family while helping artists understand how art shapes and impacts our world.  Living in the Creative Arts community will provide opportunities to make and experience art in a variety of mediums such as drawing, pottery, digital photography, improv theatre, singing, musical instruments, dance, creative writing, glass blowing, and more.
In addition to this, our artists will also figure out who they really are as human beings, and what purpose they have while learning how to use their talents to fulfill that purpose, whether that is for themselves, for the community, or for the world.
The Creative Arts community encourages participants to explore the arts and is open to all levels or artistic ability.  Students will be able to engage and participate in programs at the Zoellner Arts Center, Arts Quest, Banana Factory, Touchstone Theatre, Godfrey Daniels, and other venues throuhout the Lehigh Valley, New York and Philadelphia; connecting the artists of Lehigh with those outside of our community. 
Meet 2021-2022 Creative Arts Leadership Team!
Faculty Fellow: Kashi Johnson (Associate Professor, Theatre)
Community Coordinator: TBD
Assistant Director:  TBD
2021-2022 Location: Warren Square A