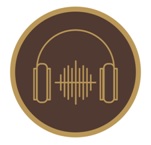 Creative Vibes is a community that is based on combining the Arts and the community. With our in-house studio constructed by Creative Vibes members, artists will be able to freely record and create when they please. Our vision is creativity, friendship, and family. We know that there are some artists that need some time alone so they can be able to get in their creative mindset, which is why multiple places are set up to accommodate that need. This will be key in developing our artists to be what they hope to become in the long run.
The artists from Creative Vibes will come out knowing and understanding how music impacts the world. In addition to this, our artists will also figure out who they really are as human beings, and what purpose they have while learning how they can use their talents to fulfill that purpose, whether it is for themselves, for the community, or for the world.
Meet the Team!
Faculty Fellow: Kashi Johnson (Associate Professor, Theatre)
Community Coordinator: Jasmine Banful
Gryphons: Kevelis Matthews-Alvarado
Assistant Director:  Lou Gardiner
What Makes this Community Unique?
2018-2019 Location: Warren Square A
House Amenities: Recording studio
Past Events: 
Vibes Week: A Fall 2017 event that included an art gala, a concert on the Front Lawn, a comedy show, and Family Feud)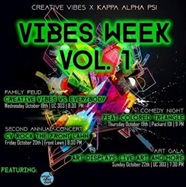 2nd Annual Creative Vibes Block Party (Spring 2018, with food, games, music and live performances)