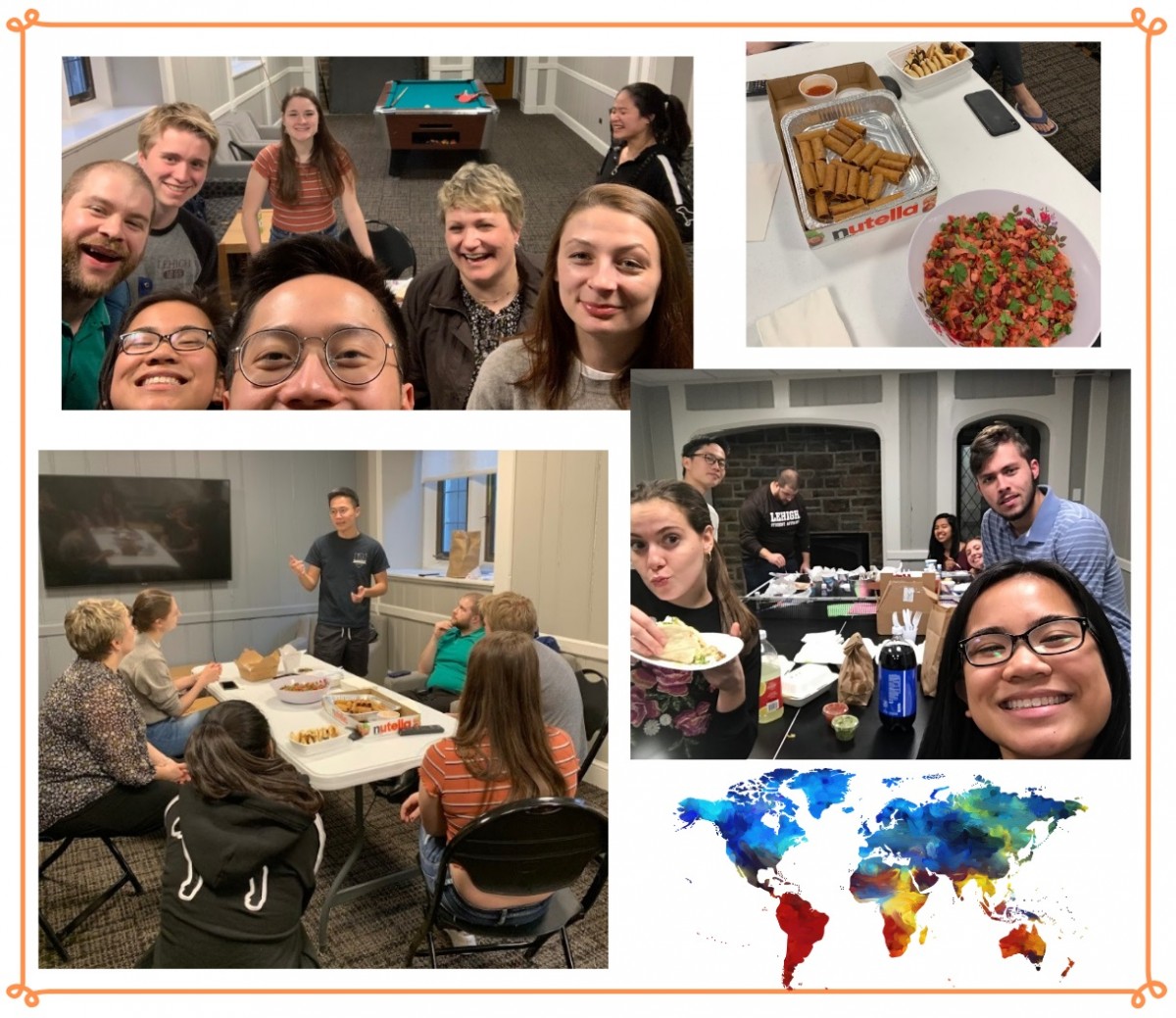 Global Lehigh is a community of domestic and international students interested in exploring different countries and cultures through events, meals, guest speakers, film, and more. Students will connect with Lehigh's resources for globalization, including the Office of International Affairs. Participation in immersive events and discussions celebrating international cultures will expand students' worldviews and prepare students for leadership roles in the global community.
Meet the Team!
Faculty Fellow: Jeanne Ma (Assistant Director, International Students & Scholars) and Jen Topp (Assistant Director, Global Partnerships and Strategic Initiatives)
Community Coordinator: Jorgo Tesfa
Gryphons: Jeff Tseng and Christianna Pepingco
Assistant Director:  Ken Peifer
What Makes this Community Unique?
2018-2019 Location: Drinker
Past Events: Trip to Philadelphia