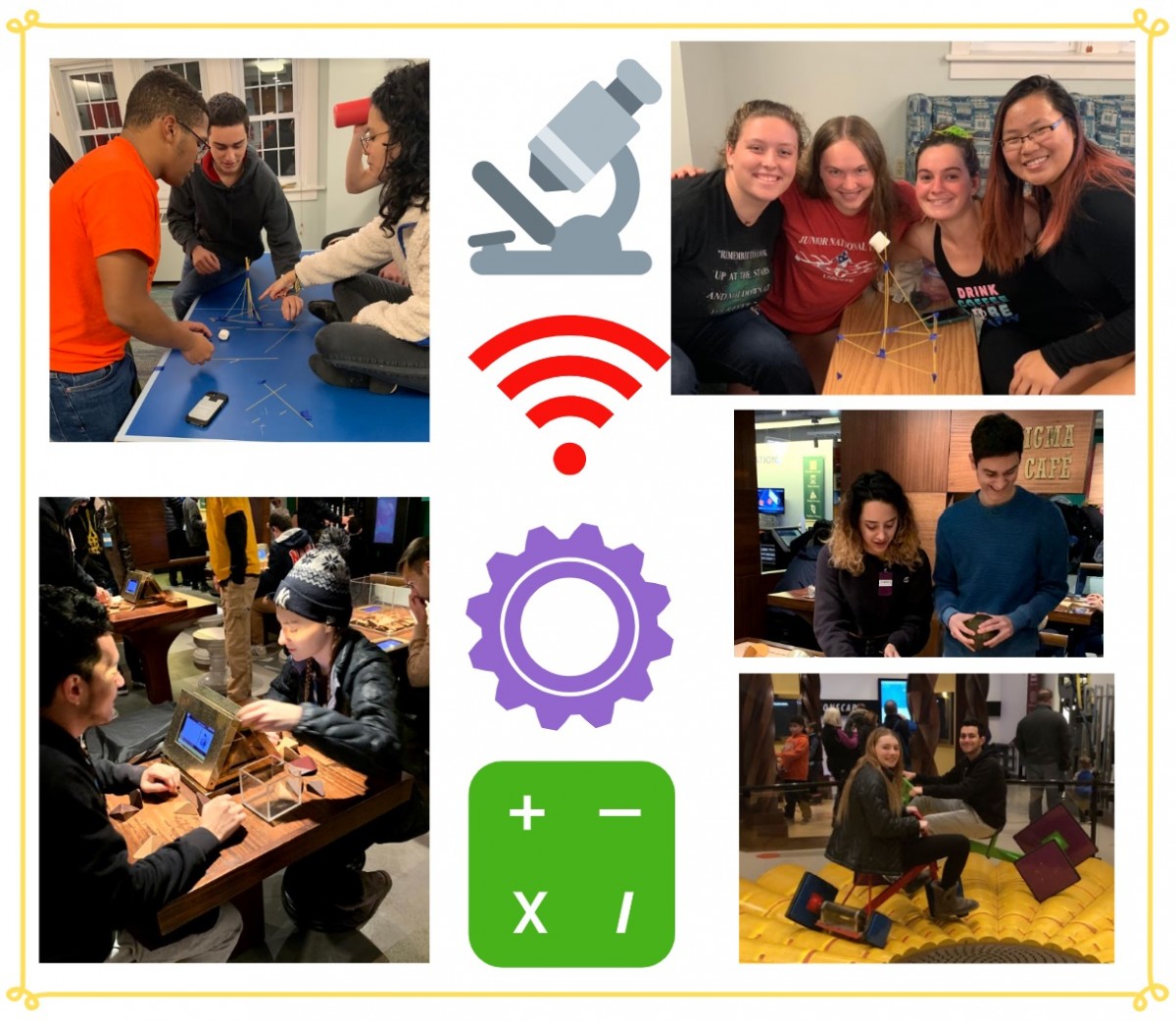 Supported in part by the Howard Hughes Medical Institute, the STEM living community will develop students for leadership roles in their chosen field. STEM housing features programming with experts, peer-to-peer mentoring, and close faculty advising for residents.
"We have been able to partake in scientific seminars, colloquiums, tours, and social events that have provided us the opportunity to embrace our interest for the fields of sciences, technology, engineering, and mathematics. The environment is absolutely inclusive, and provides students the opportunity to flourish while meeting more students." -Patricia Morales, Class of 2019
Meet the Team!
Faculty Fellow: Vassie Ware (Professor, Department of Biological Sciences), Neal Simon (Professor, Department of Biological Sciences), and Olivia Trotman (Administrative Assistant, HHMI Program).
Community Coordinator: N/A
Gryphons: Andrew Fedun, Ian Mason, Xaymara Rivera, Kristen Hoy, Brianne Giuffrida, and Matt West
Assistant Director:  Sarah Thompson
What Makes this Community Unique?
2018-2019 Location: Taylor
Past Events: 
Gingerbread House building contest