John W. Smeaton Pillar of Integrity Award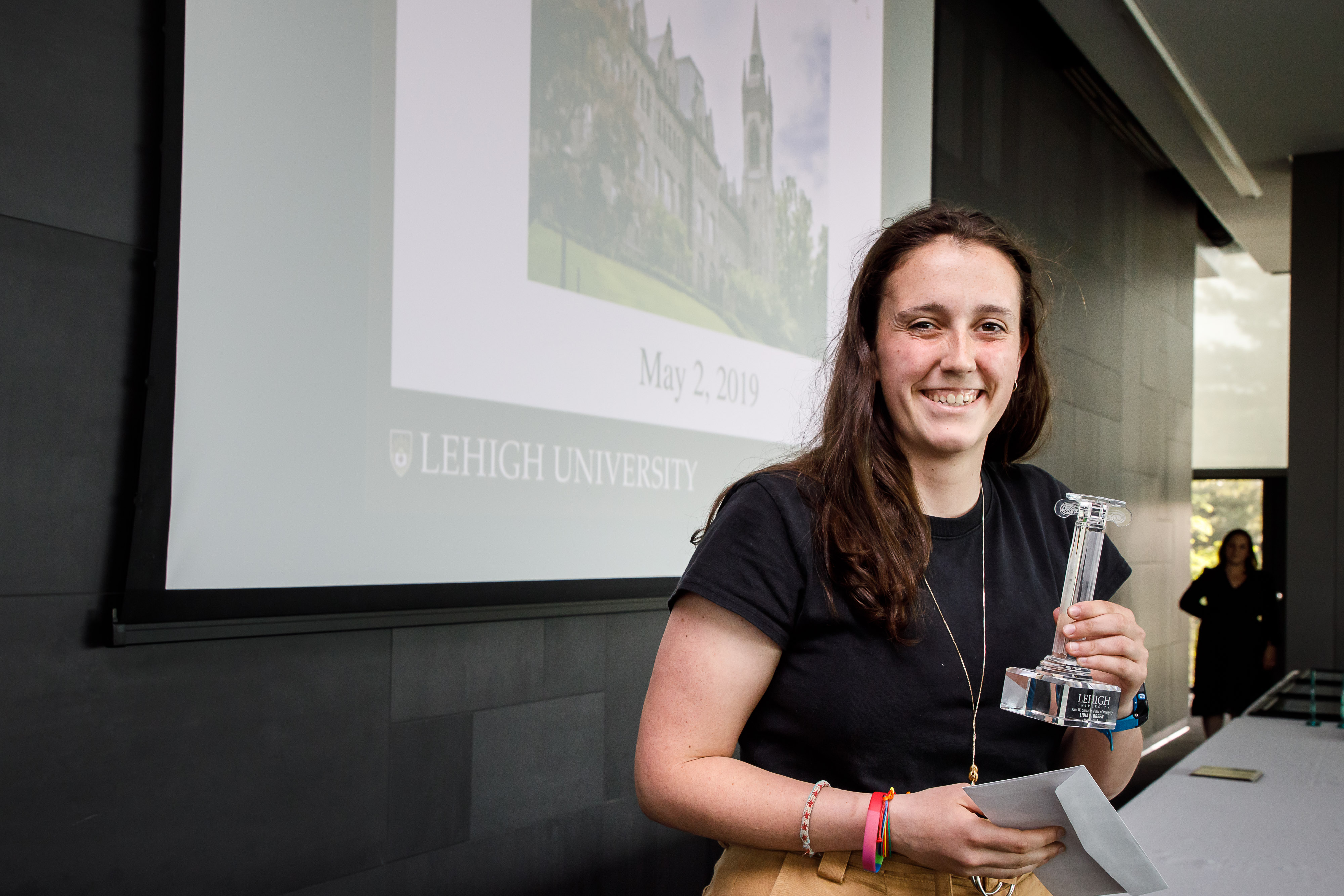 This award is bestowed upon a graduating senior who, through his or her involvement and campus leadership, has been unwavering in contributing to a campus community that is inclusive and respectful for all. The recipient has also consistently embraced the leadership qualities that made Dr. Smeaton such a beloved and valued administrator: wisdom, compassion, thoughtfulness, a sense of fairness and - perhaps most importantly -- integrity. The student worthy of this award must have also demonstrated a clear understanding that significant achievements and enduring success are only made possibly through the collective "we," and that recognizing and acknowledging the contributions of others is central to the leadership process. The recipient should also exhibit a keen understanding of him or herself and others, and view missteps and setbacks as valued opportunities for learning and personal growth.
Exemplary Cultural Programming Award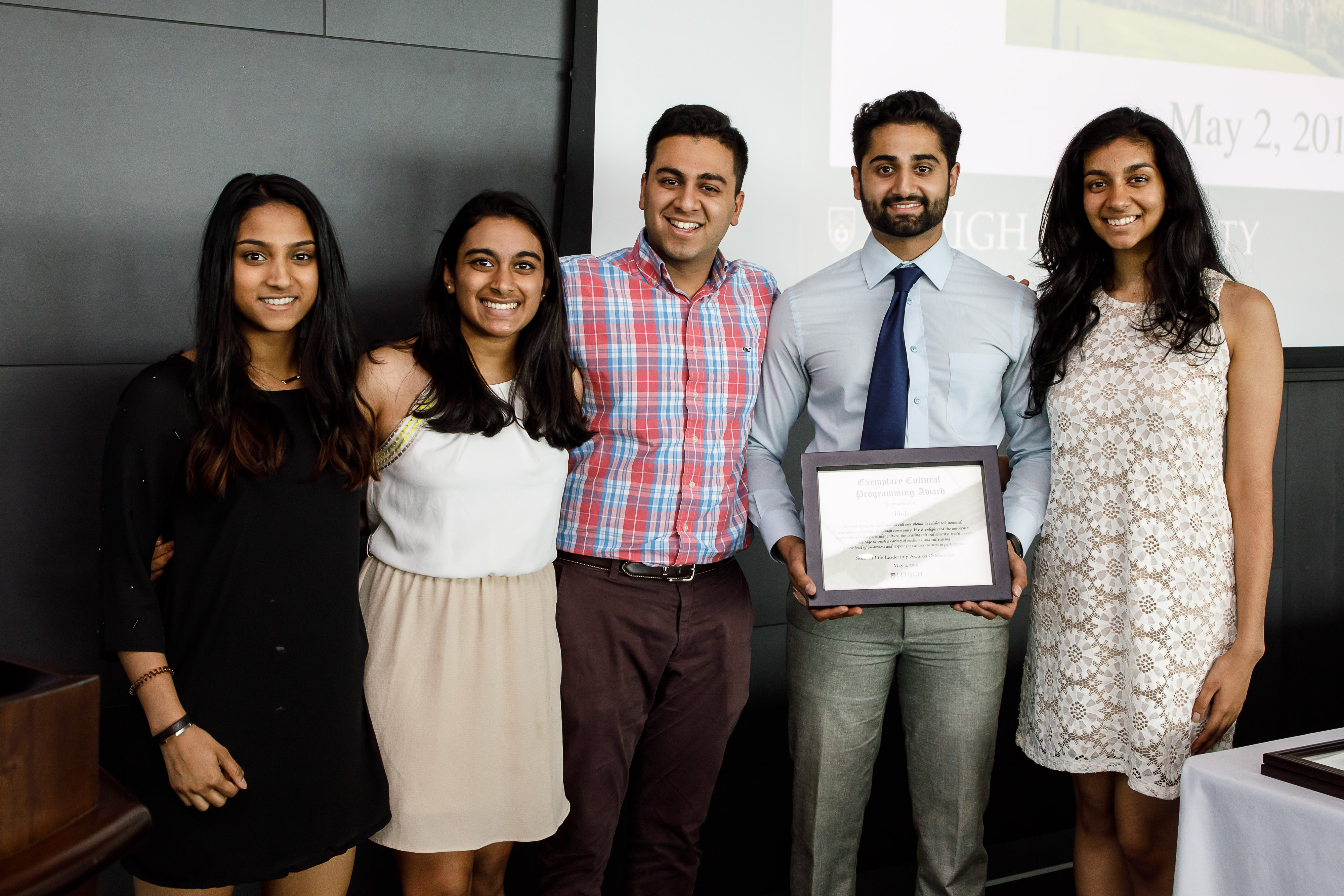 This award honors a cultural program that embodies the ideal that all cultures should be celebrated, honored and embraced within the Lehigh community. A cultural program includes the following: enlightening the university community about a particular culture; showcasing cultural identity, traditions or heritage through a variety of mediums; and cultivating in participants a new level of awareness and respect for various cultures.
Excellence in Entertainment Programming Award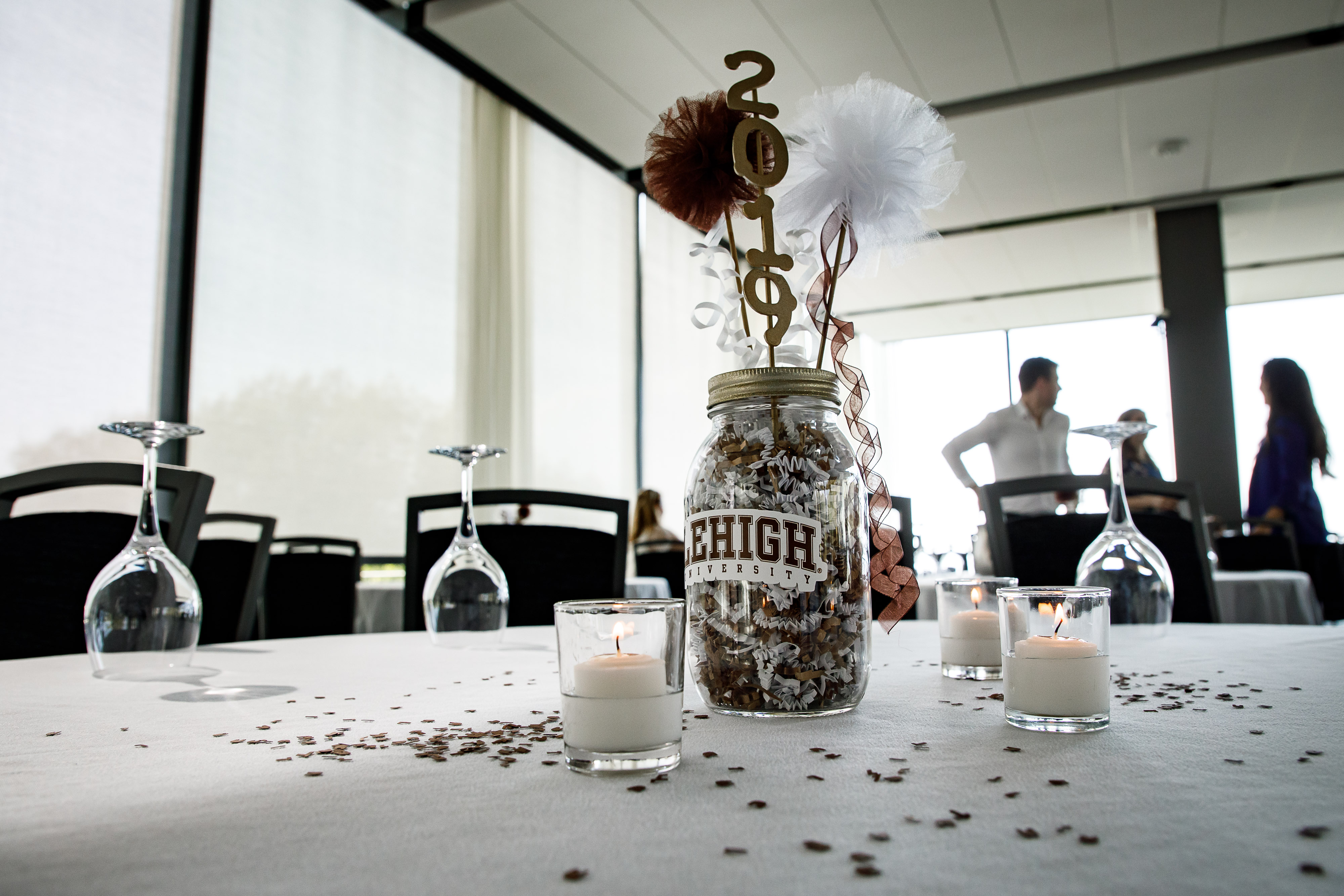 This award recognizes a program whose primary purpose was to provide an engaging entertainment opportunity on campus for the entire Lehigh community. Highly entertaining campus programs worthy of this award include: creating a positive and fun atmosphere that is inclusive of all students; providing entertainment options that enhance the university mission; and creation of a space where students can engage with other students, faculty or staff in a way that is fun and enjoyable for all.
Outstanding Education Programming Award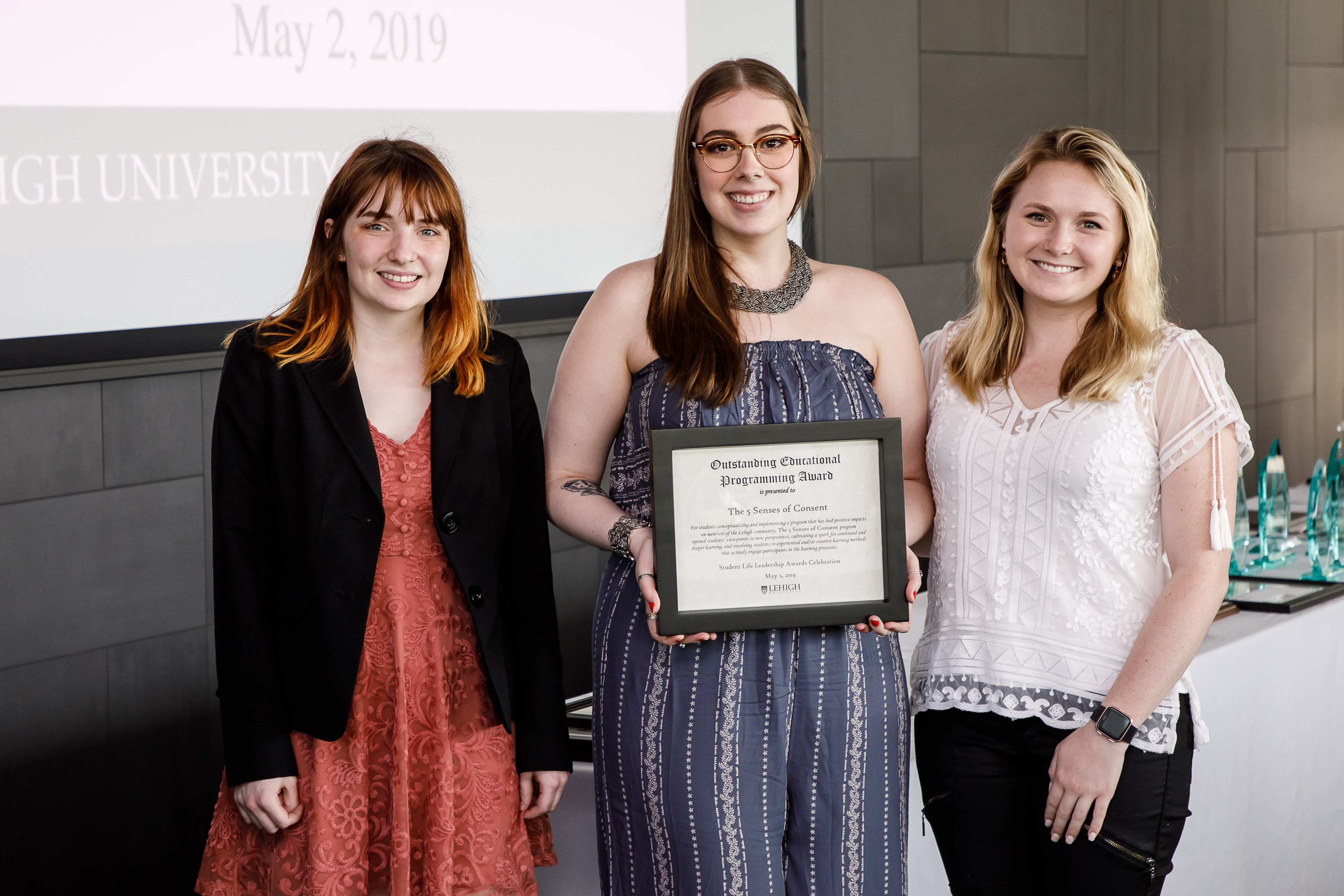 This award acknowledges an educational program conceptualized and implemented by students that has made a positive impact on members of the Lehigh community. An award winning educational program includes: opening students viewpoints to new perspectives, cultivating a spark for continued and deeper learning, and involving students in experiential and/or creative learning methods that actively engage participants in the learning processes of asking big questions, seeking mindful solutions, and rewarding and inquisitive outlook.
Student Club/Organization of the year Award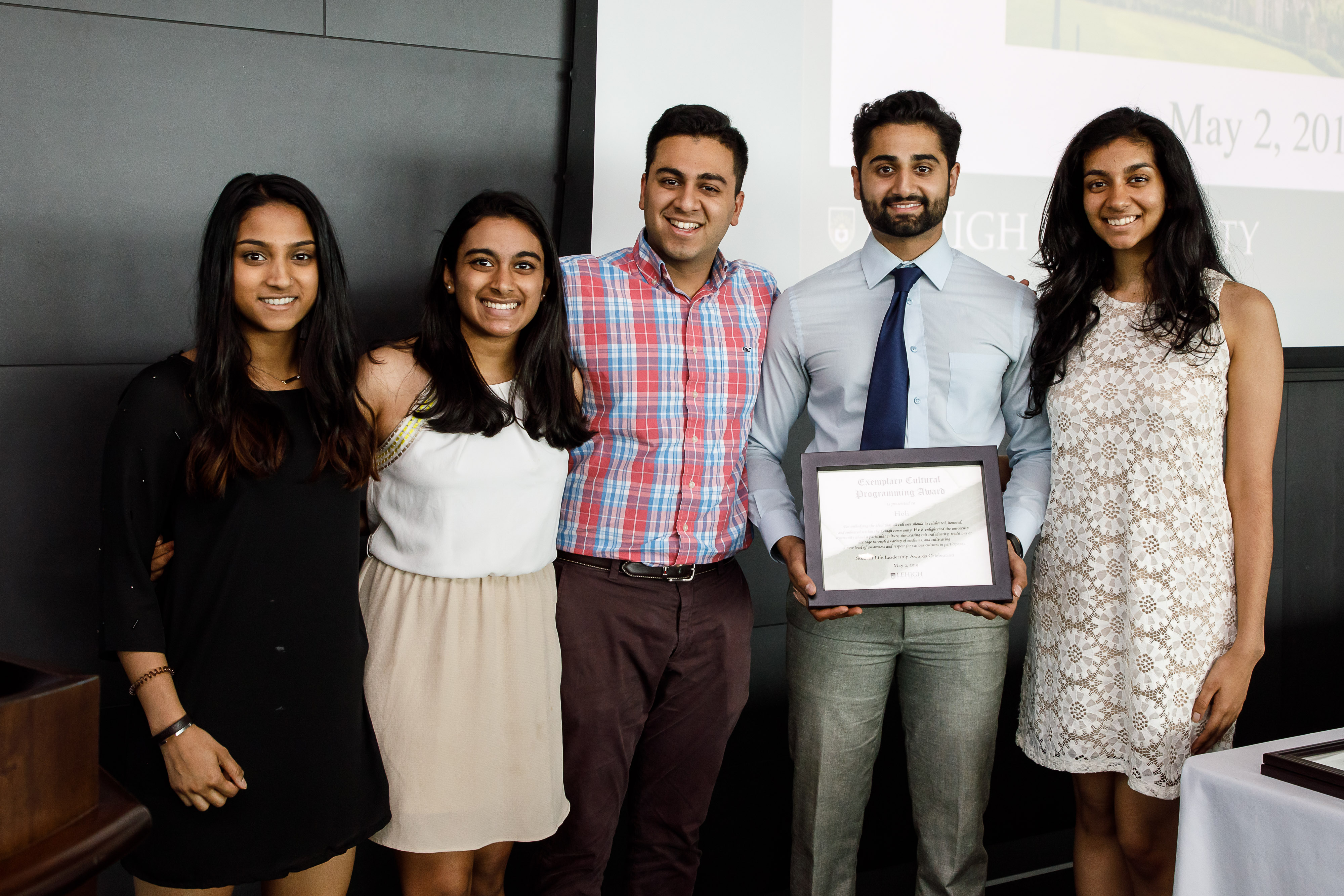 This award recognizes the club or organization that has been the most active on campus throughout the academic year and has pursued to the highest degree their overall purpose as a club.
Student Club/Organization Advisor Award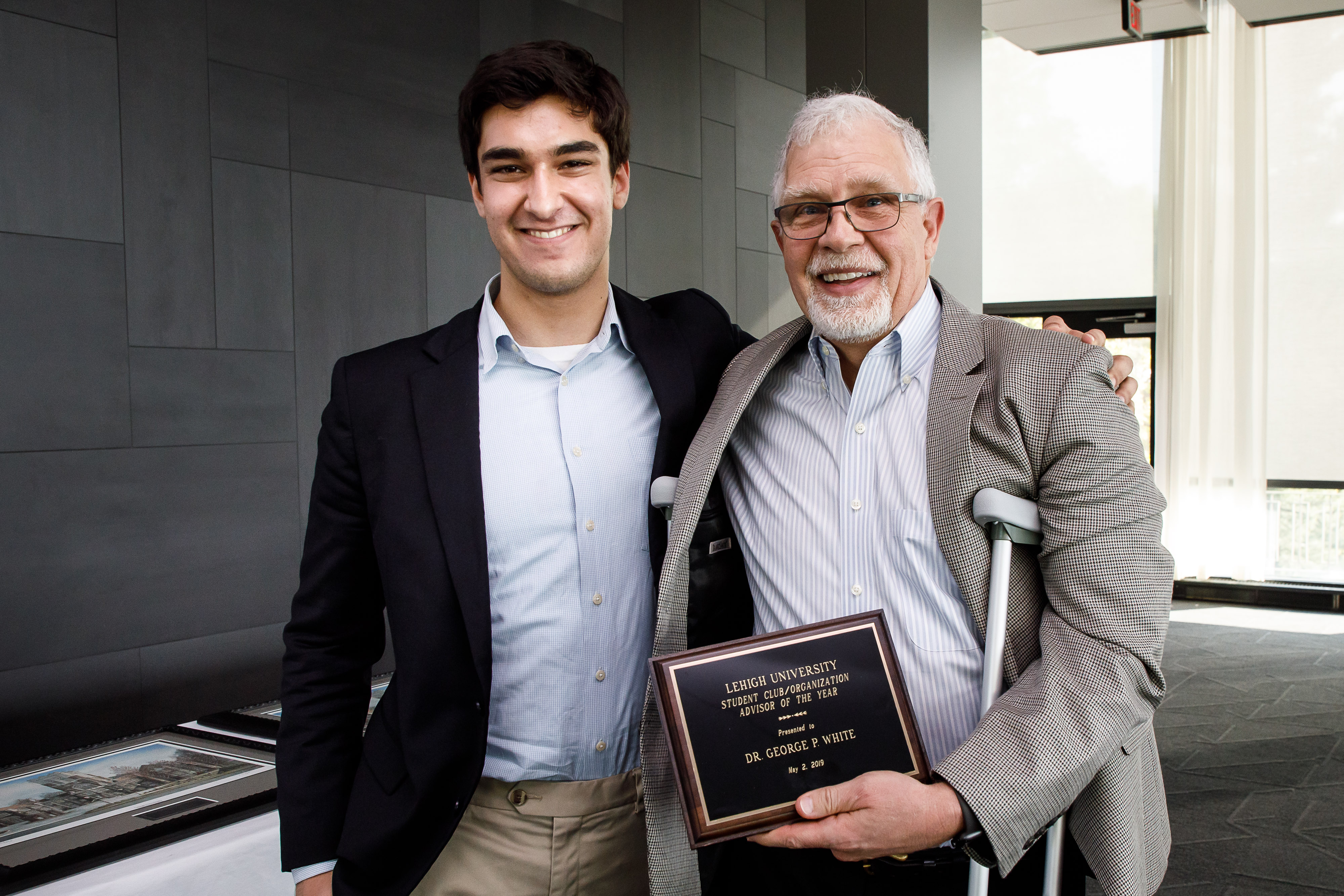 This award recognizes a student organization advisor who has made a significant contribution to the student organization(s) with which they work. The recipient of this award is an advisor who serves in this role outside of their primary job responsibilities and who provides support, guidance, and mentoring to the organization in an effort to empower organization members to effectively lead and self-govern. Nominations are being solicited from students and student organizations. Nominations should include the club/organization's name, descriptive information, and specific examples outlining the advisor's contributions as they relate to the criteria for this award.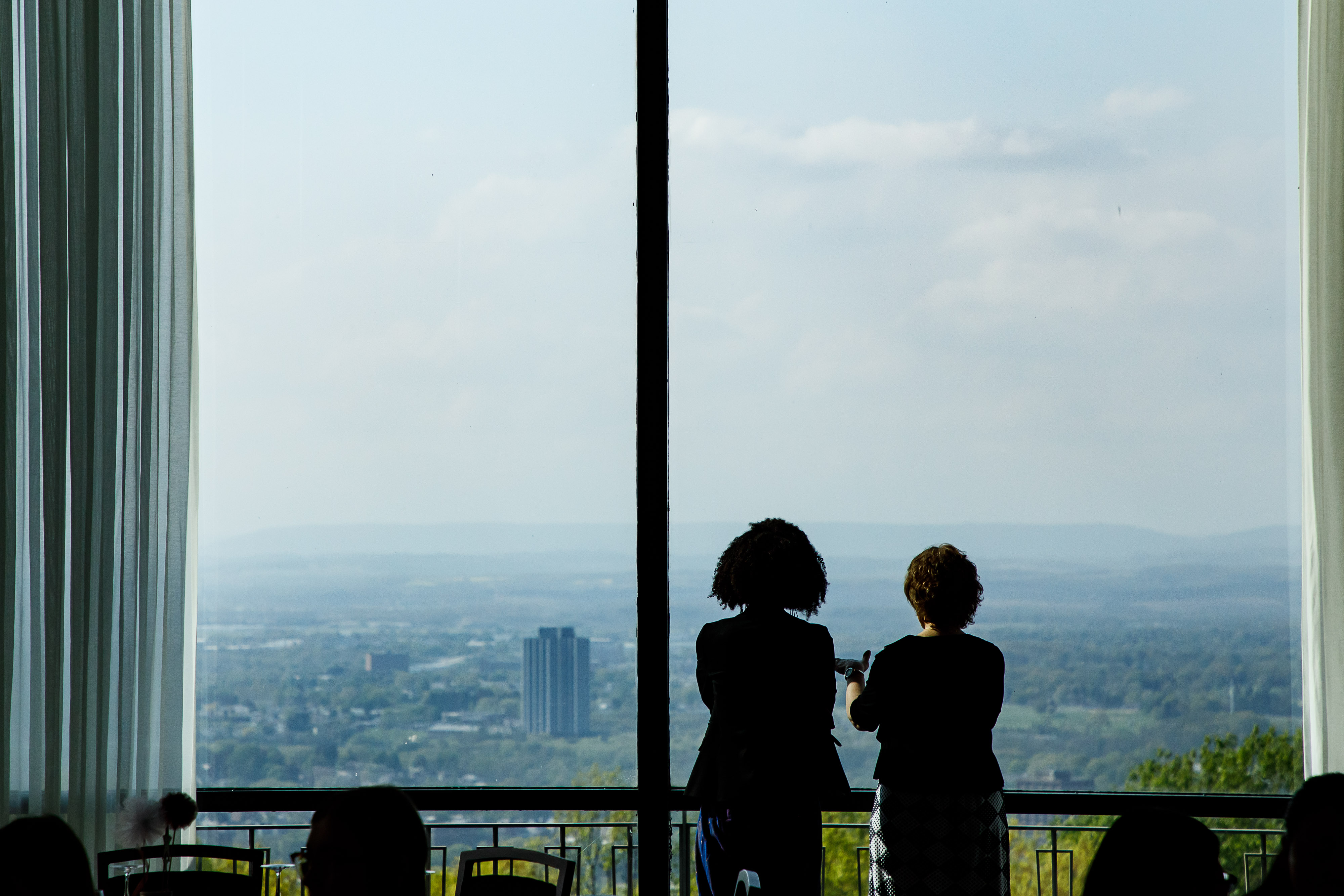 This award recognizes a student who has worked to improve student life at Lehigh in the areas of Residential Services or Residence Life. This award is intended for that student who truly makes an exceptional difference in student life at Lehigh, making decisions for the betterment of the University, not solely for personal gain. The award recipient should show promise in the classroom as well as outside the classroom. Please provide a descriptive paragraph about the nominee and their involvement and contributions to student life. Preference is given to a student who is currently residing in one of the Lehigh University residence halls.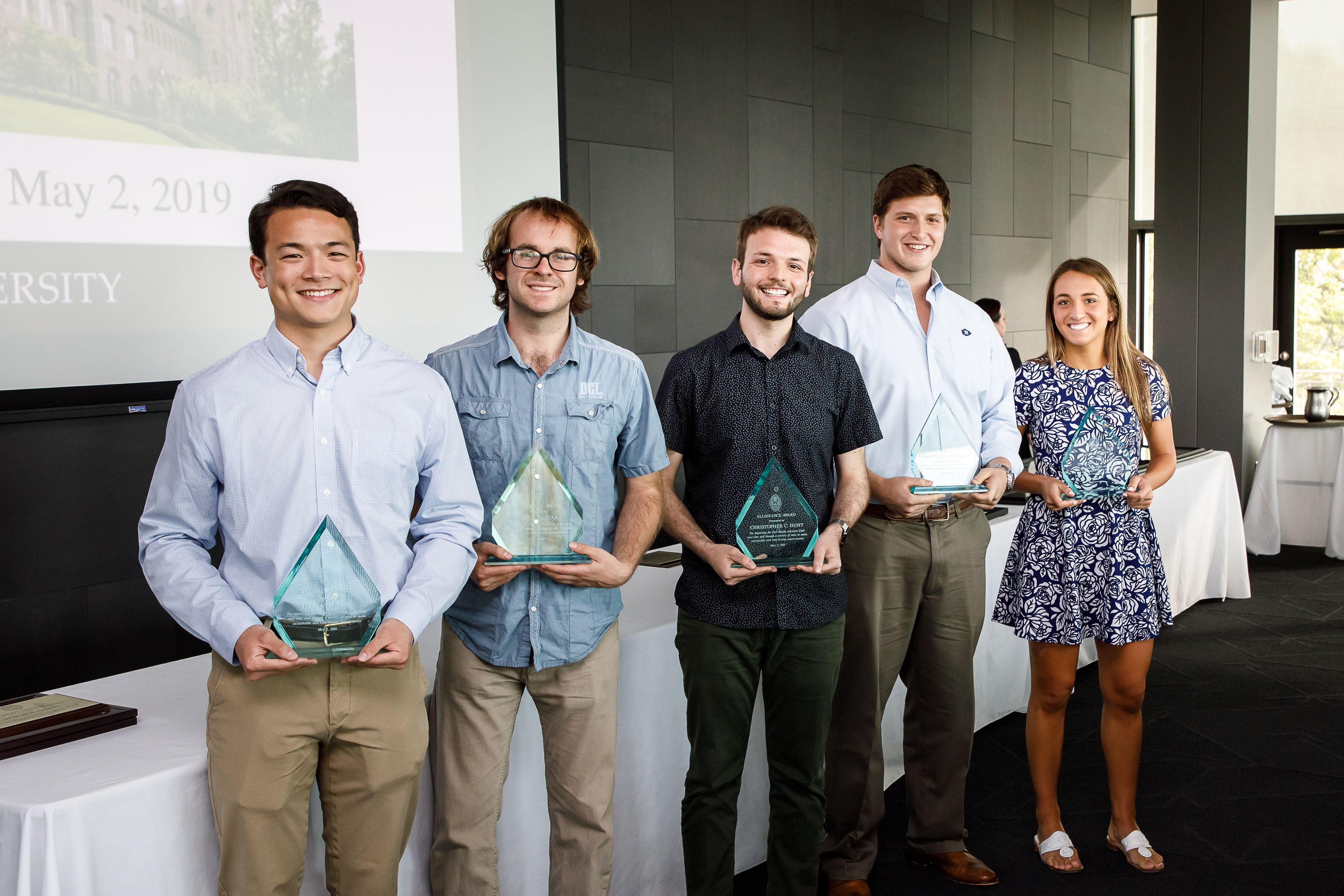 This award is presented to seniors to recognize their dedication and continuous improvement focused within a specific organization. Outstanding performance in this area includes: the senior's impact on the organization, being an organizational member for a substantial portion of their time at Lehigh; serving in a variety of roles within the organization; harnessing their collaborative connections to assist the organization with building positive relationships across campus; and being instrumental in overall organizational management such as visioning, goal setting and yearly transition for the organization.
This award recognizes those students or student organizations who best exemplify the qualities of care, concern, and/or advocacy for others through their participation in and/or coordination of volunteer and service activities that contribute positively and purposefully to their communities. Recipients of this award can be nominated by faculty, staff, students, and members of the local community. Nominations should include descriptive information outlining the student's specific contributions as they relate to the criteria for this award. Where appropriate, please also include the student's and/or student organization's involvement in and/or affiliation with community agencies.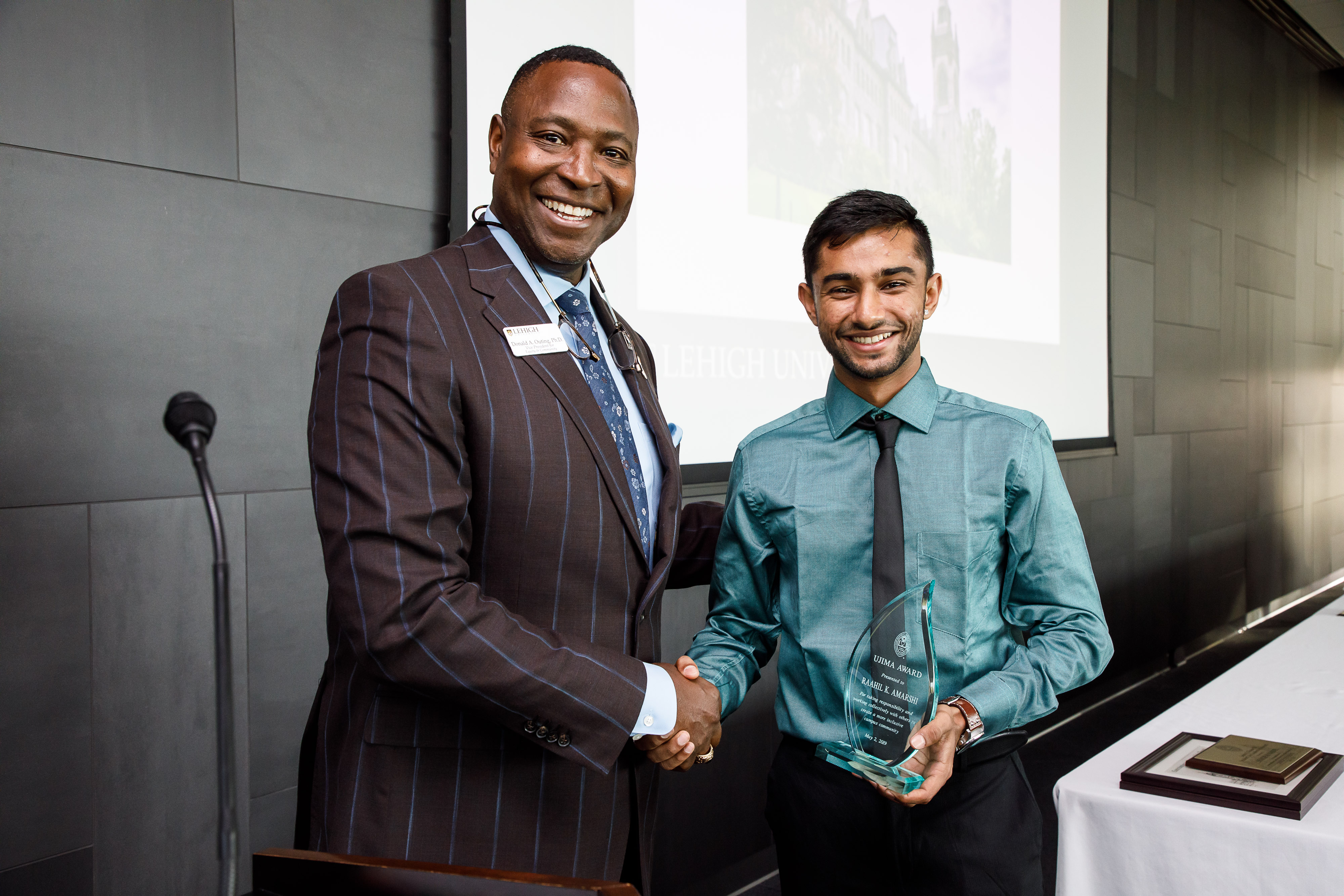 "Ujima" is the third principle of Kwanzaa and means "collective work and responsibility." This award recognizes a student who has taken responsibility for exploring their individual identities and the intersection of those identities with others.  Simultaneously, this student exemplifies inclusive leadership by making decisions, taking action and contributing positively to their communities in ways that are purposeful and socially just. In selecting students for this award, the committee will consider contributions to multiculturalism and diversity including, but not limited to: significant one-time and/or on-going improvements to the campus climate at Lehigh in terms of diversity; creating environments where diverse groups of students work together towards the achievement of common goals; sustained involvement in campus activities that strive to educate Lehigh students on the importance of diversity and multiculturalism; and supporting peers in creating and sustaining an environment where all backgrounds and experiences are accepted and welcomed.
James J Duane III Student Life Leadership Award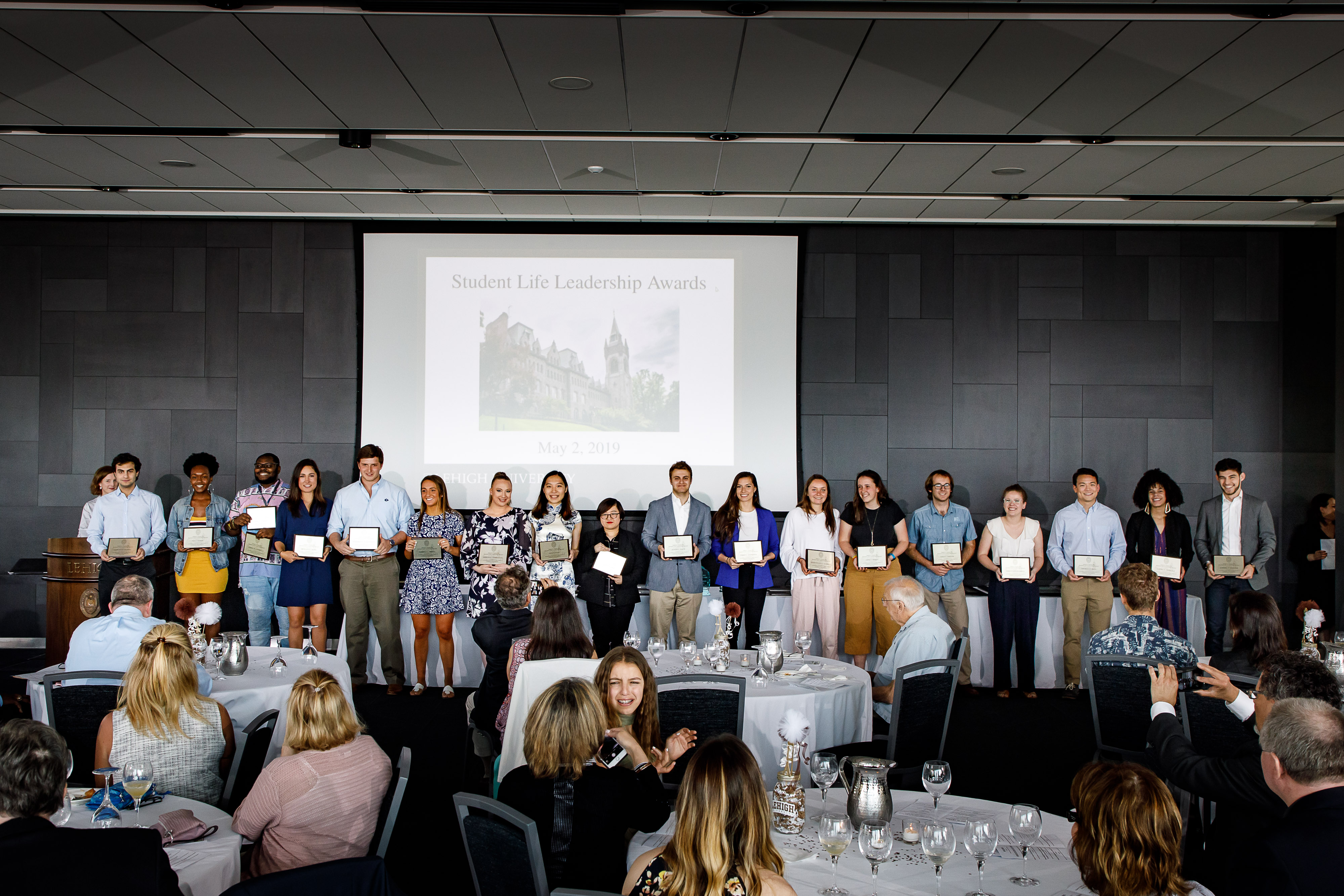 This award shall be presented to the graduating student or students who exhibit the qualities of James J. Duane III, Class of 1973, whose leadership ability, exemplary moral character and dedication to improving campus life through collaboration with faculty, administration and student organizations has enriched student life at Lehigh University.  This award serves to recognize students who are committed to high ideals and making a positive difference for the University they love.
Contribution to Student Life Award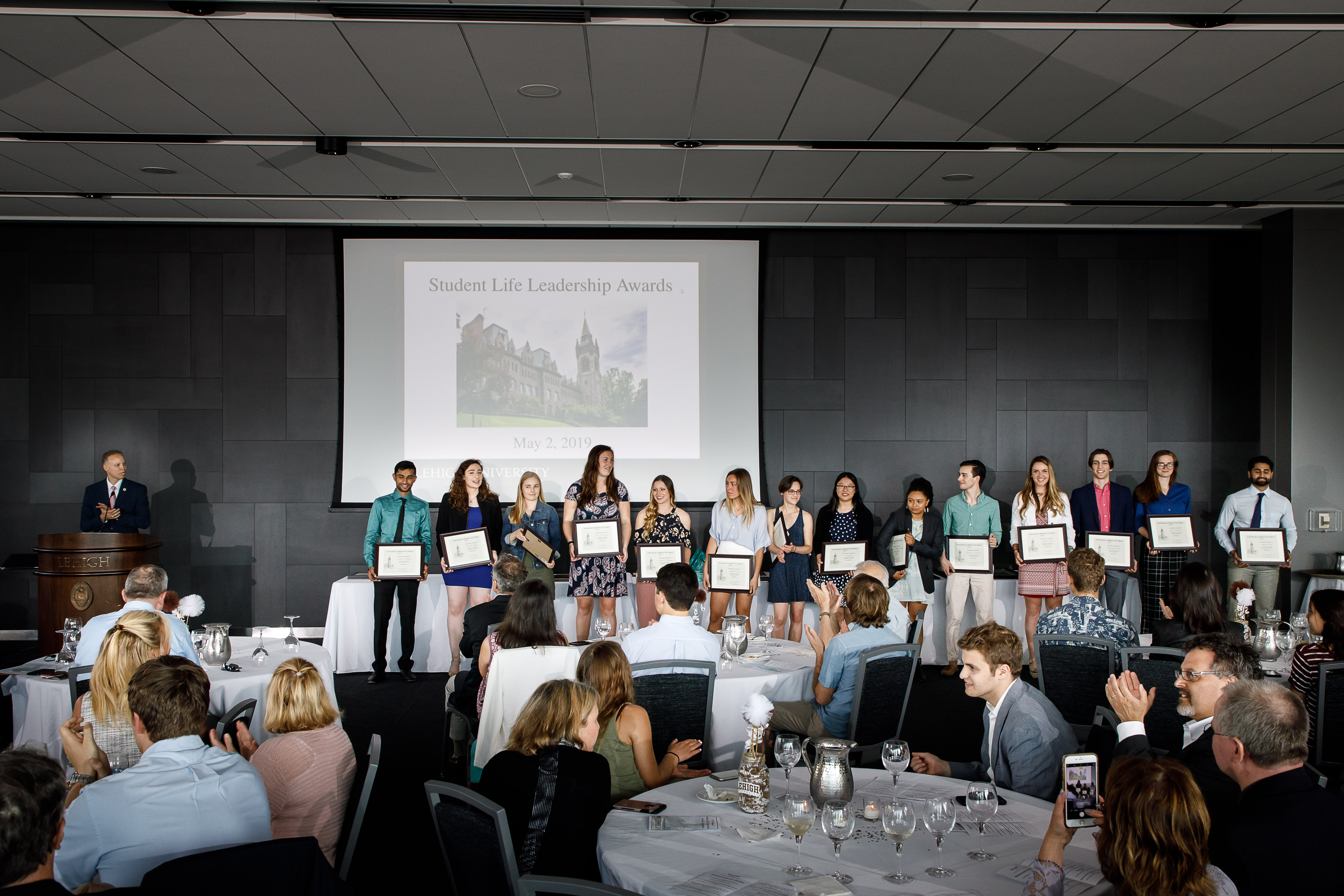 This award recognizes underclass students who have significantly contributed to the improvement of the quality of student life during their time at Lehigh. Criteria include: good academic standing and specific contributions to student life through involvement in campus activities, academic initiatives, student governance, community service, leadership and their pursuits to support and empower their peers.