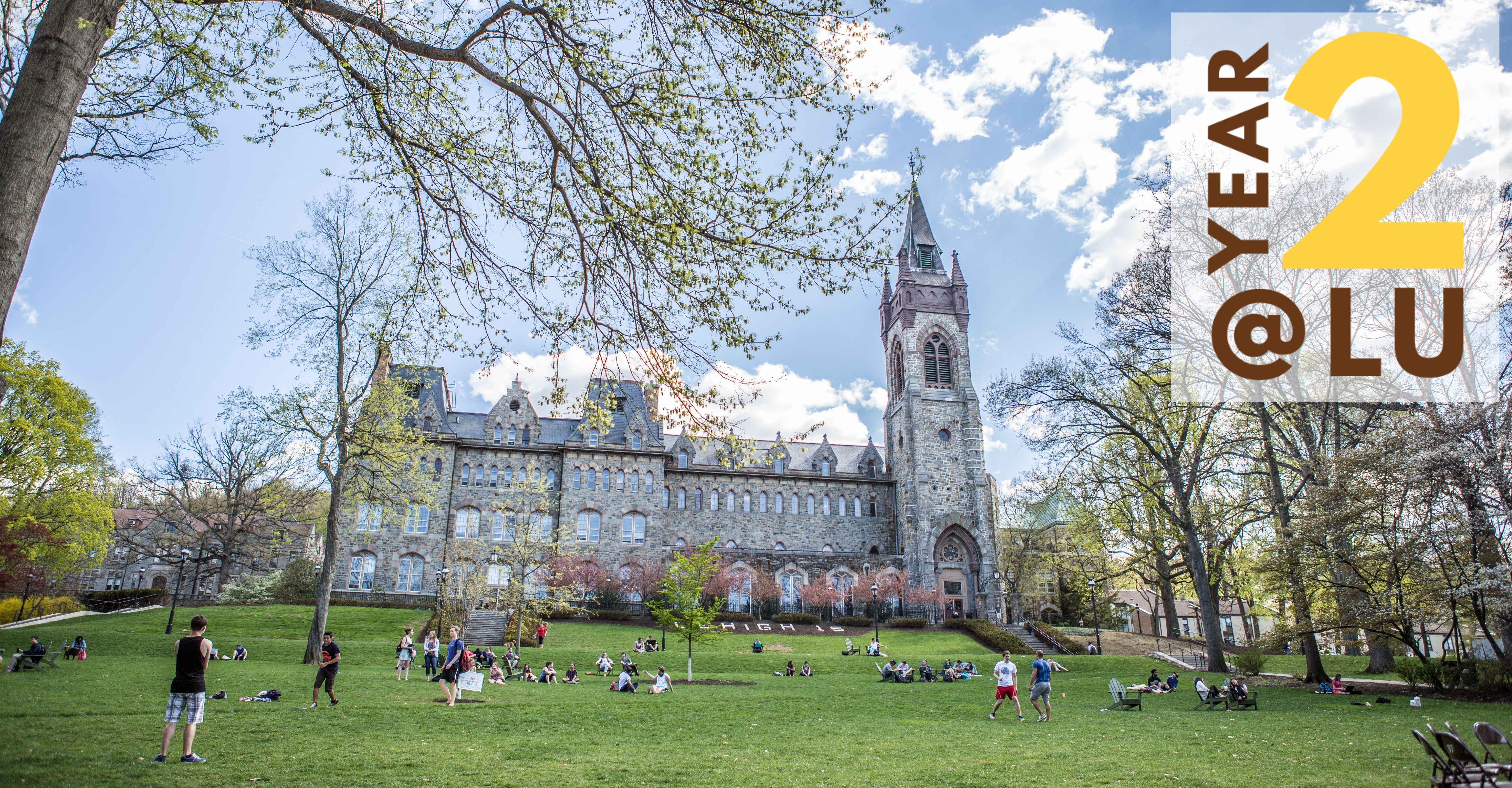 Register for the Year2@LU Kickoff!
Friday, September 1 from 1:00 - 3:00pm at STEPS Lawn
The second-year at Lehigh brings about many important decisions and opportunities to consider -- including selecting your major, how to get involved on campus and in the community, new roommates (perhaps) and new classes and professors. Traditionally, there is an abundance of support in your first-year and we want to encourage you in your second year to connect and apply what you've learned to continue to enhance your experience. You will interact with a variety of resources throughout your second-year, and we hope you will utilize them to deepen your learning and continue to shape your interactions and experiences in an intentional and meaningful way. Continue to work towards your definition of success and take advantage of the many opportunities to put that into action on and off campus.
Contact insophex@lehigh.edu or call 610-758-4165 with any questions.