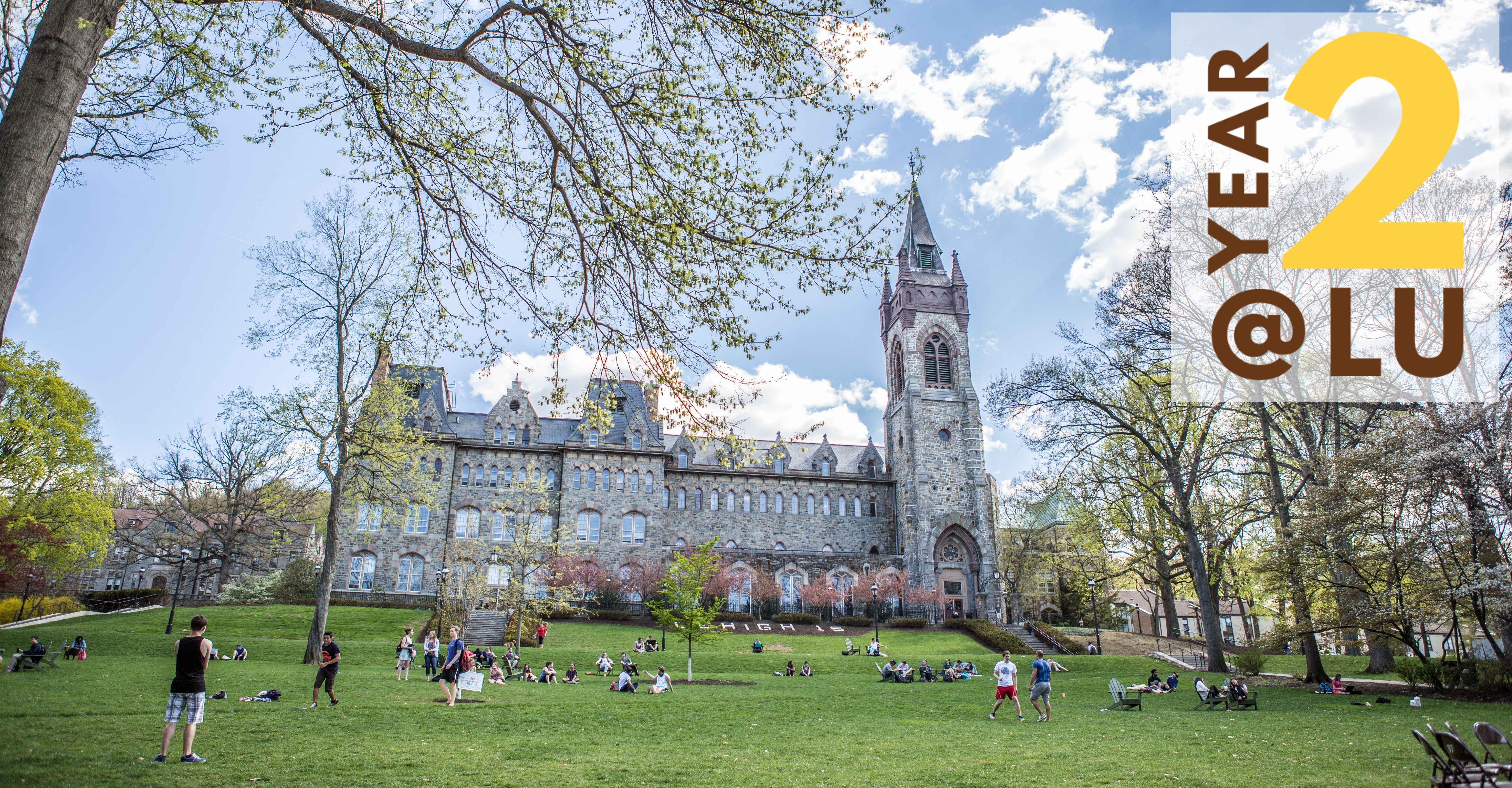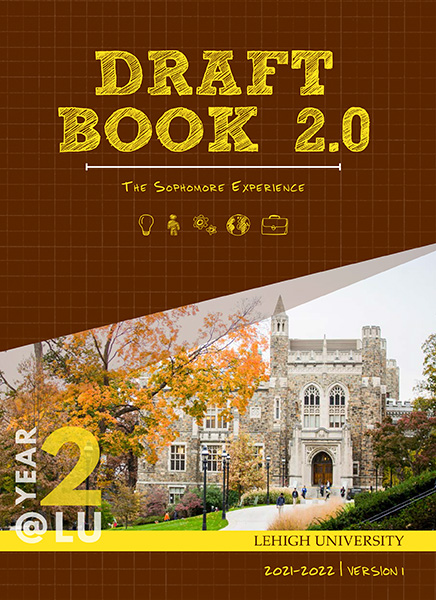 The second-year at Lehigh brings about many important decisions and opportunities to consider -- including selecting your major, how to be involved on campus and in the community, new roommates (perhaps) and new classes and professors. This year, we also will have a changing landscape on campus as the pandemic evolves, and we are hopefully able to open campus in a very different way. For some of you, perhaps it will even be your first time on campus!
Rest assured that there will be the support and resources you need to be successful in your second-year. 
A great tool for success includes the Year2@LU Draft Book that can be found by clicking on the the Draft Book image.
For questions, please email insophex@lehigh.edu or call 610-758-4165.