Bosey Reiter Leadership Cup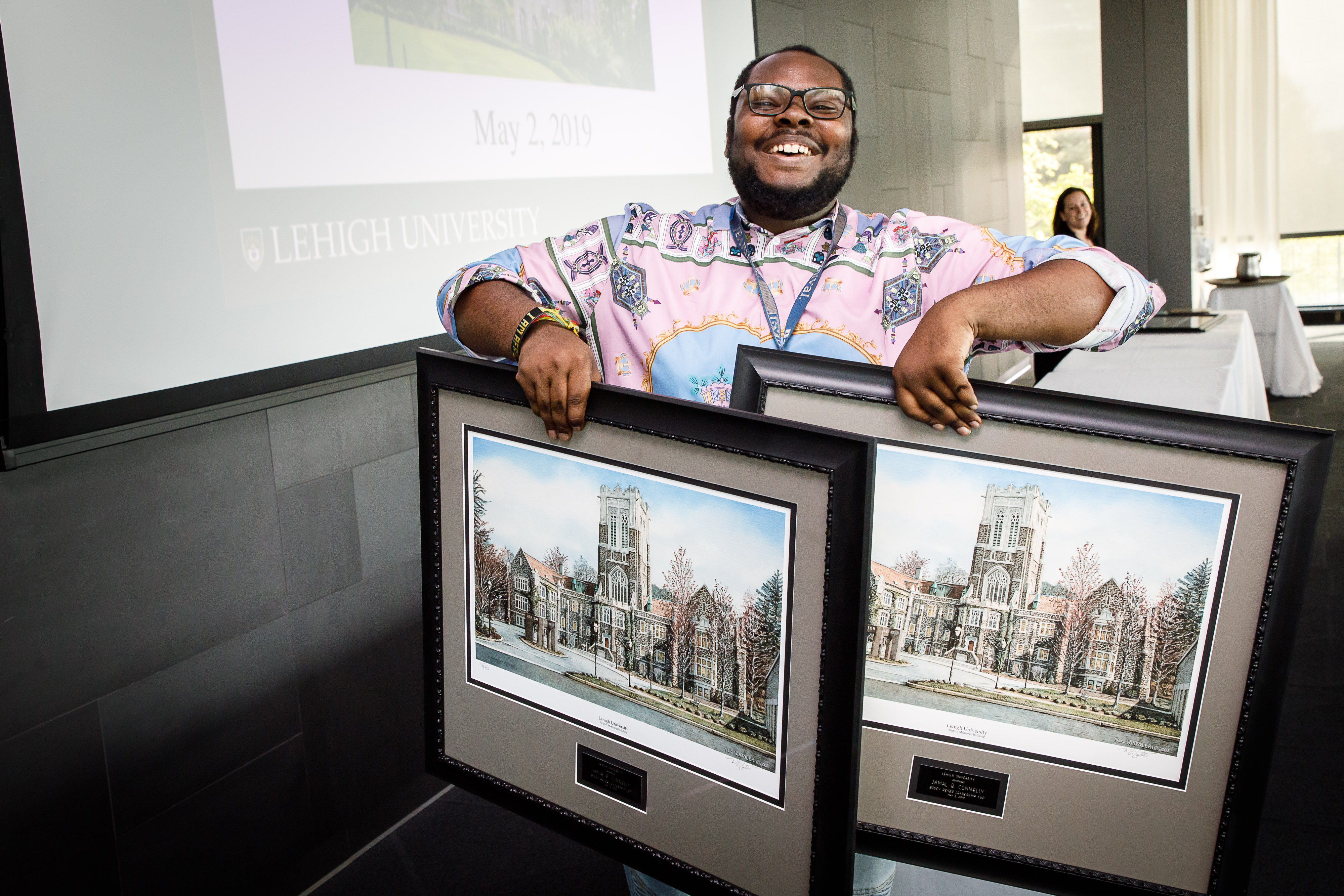 Awarded to a senior.  Selection shall be guided by the following considerations:
The leadership shall be such as to contribute primarily to the best interest of the University.
Leadership shall be defined chiefly in terms of moral character, and the definition of character shall be Theodore Roosevelt's:  "Resolution, courage, energy, power of self-control, combined with fearlessness in taking the initiative and assuming responsibility; a just regard for the rights of others, together with unflinching determination to succeed, no matter what obstacles and barriers have to be beaten down.  There is, moreover, one quality too often wholly lacking in men of high intellectual ability, without which real character cannot exist--namely, the fundamental gift of common sense."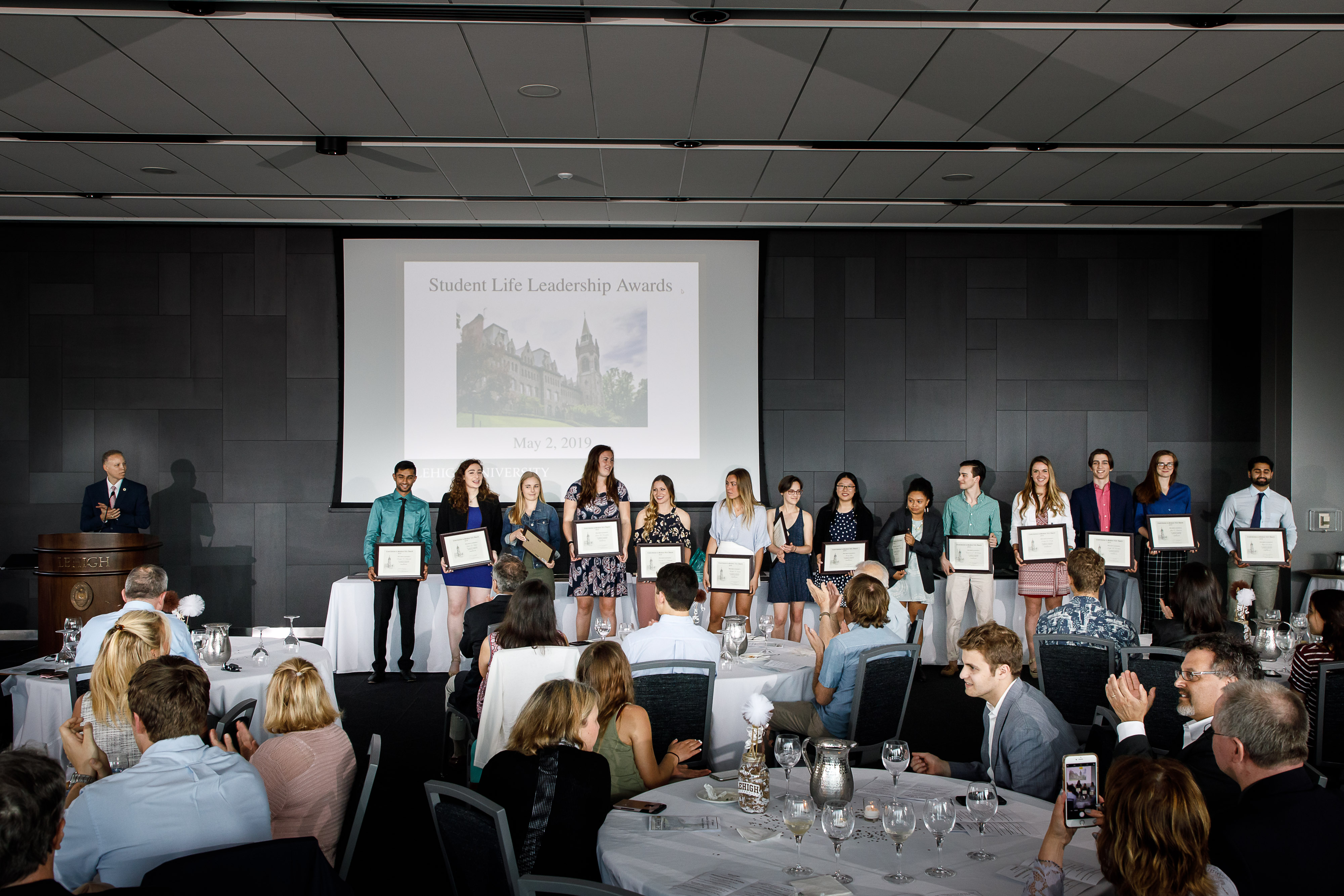 Members of the class of 1904, looking forward to suitably commemorating their 50th reunion and desiring to make a substantial contribution toward the University's growth, conceived the idea of establishing a fund in honor of their class.
A scholarship awarded to rising seniors (current juniors), based on character, scholarship, qualifications indicating promise of future leadership, and extracurricular activities.  Financial need is not a requisite for this award.
David M. Hellekjaer Memorial Award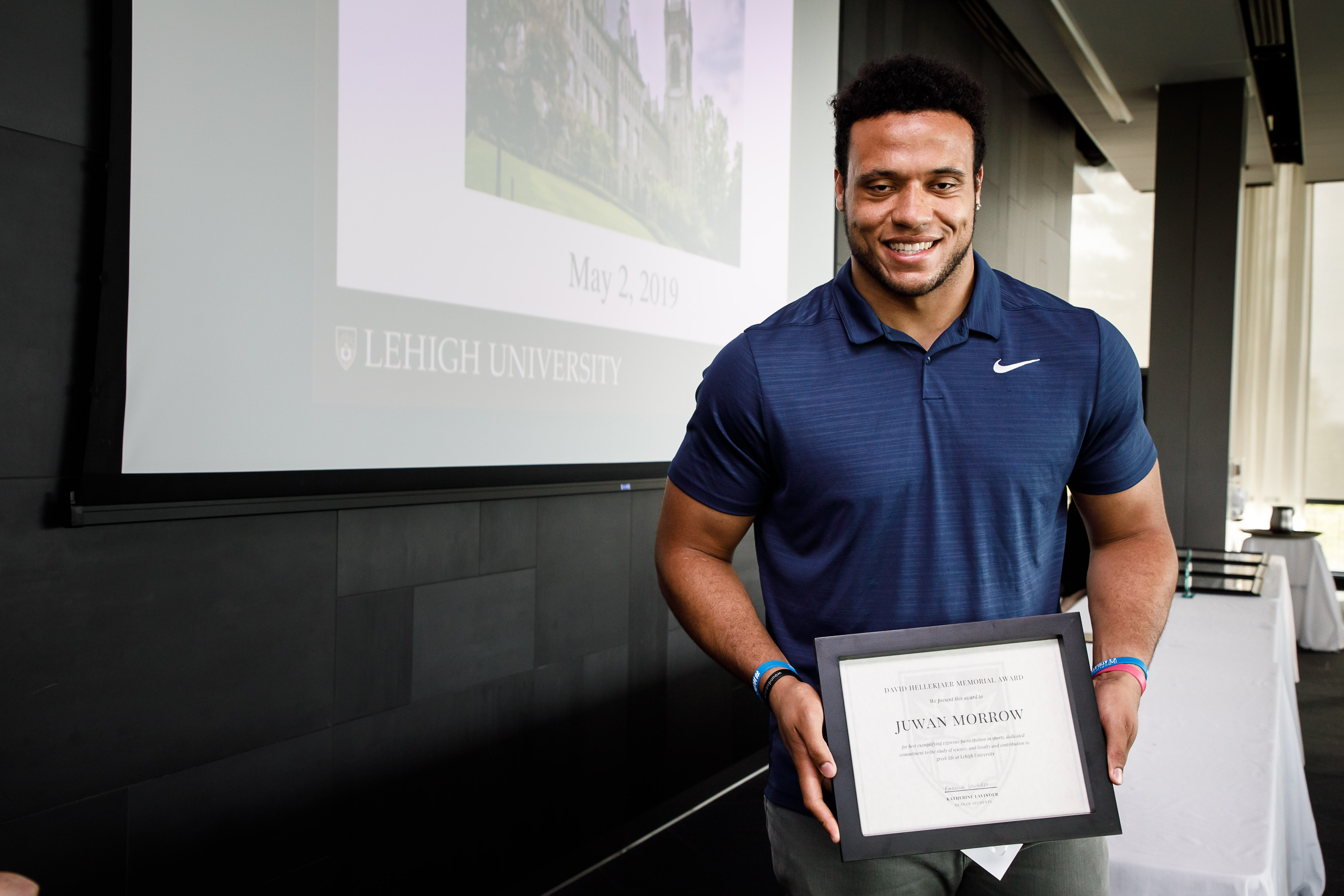 The friends of David Hellekjaer '80 (1958-1980) created an award in his memory which is to be presented annually to a senior who best exemplifies his characteristics:
Vigorous participation in sports
Dedicated commitment to the study of science (natural or physical sciences:  biology, geology, environmental sciences, physics or chemistry)
Loyalty and contribution to a fraternity or sorority
The Deborah Pearsall Prize is awarded annually to an undergraduate student who identifies as a female and who best exemplifies the attributes that Deborah Pearsall '12 embodied throughout her life: engaged leadership, inexhaustible optimistic attitude about challenges and opportunities, a "can do" spirit combined with action, integrity, courage, honesty, fairness, advocacy, enthusiasm, and a commitment to "do the right thing" regardless of whether it is the popular choice. 
The University Service Award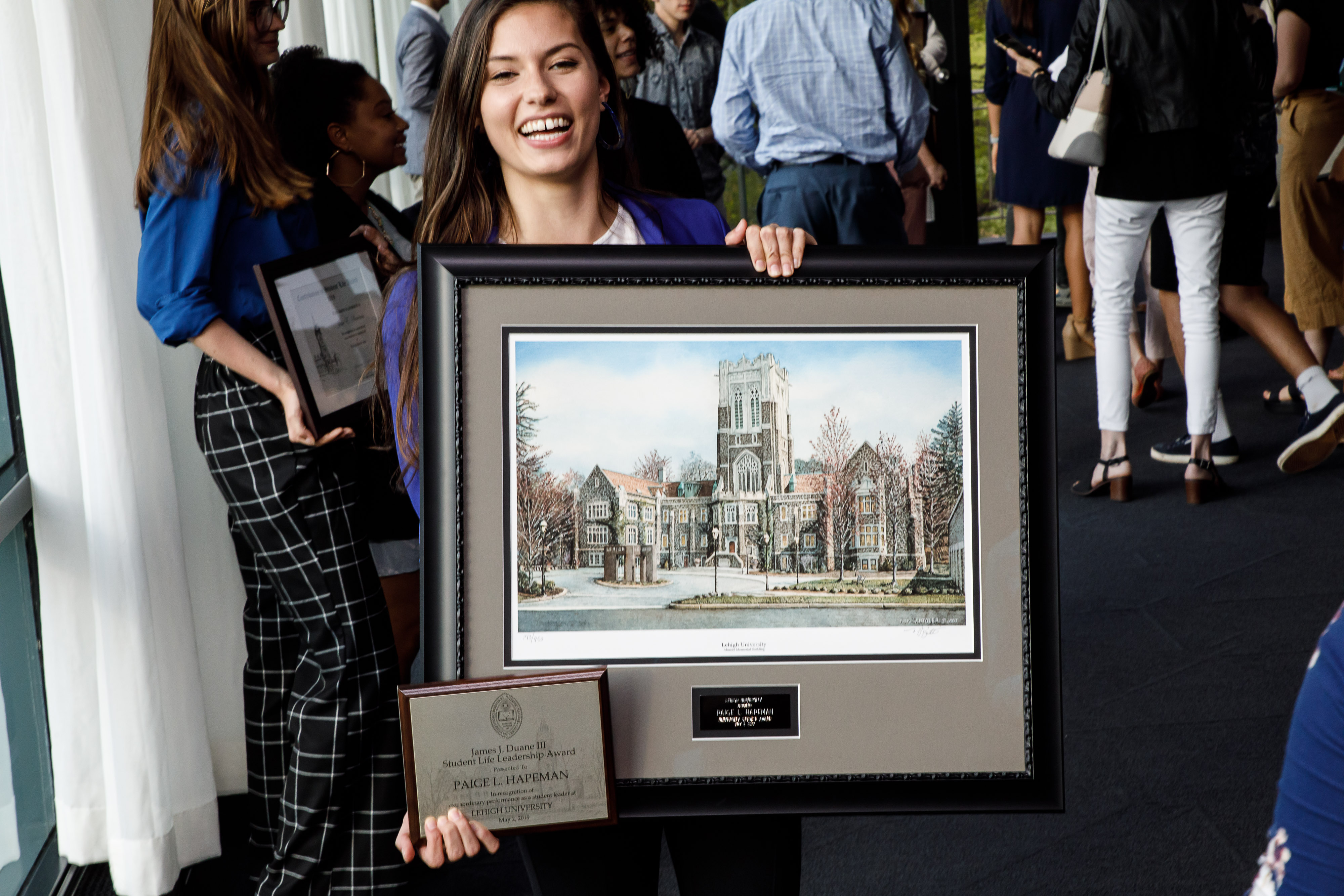 Honors that senior whose influence, ideals and activities have been devoted unselfishly to serve the best interests of their Alma Mater and fellow students.  The intangibles of character, loyalty and service, which go to make up this ideal Lehigh student, are not always easy to ferret out and identify.  It is for this reason that fellow students who know them most intimately are called upon, not only to recommend the candidate, but to support the recommendation with rather full statements as to just why they think a particular candidate is most deserving of the award.
Student Senate Leadership Award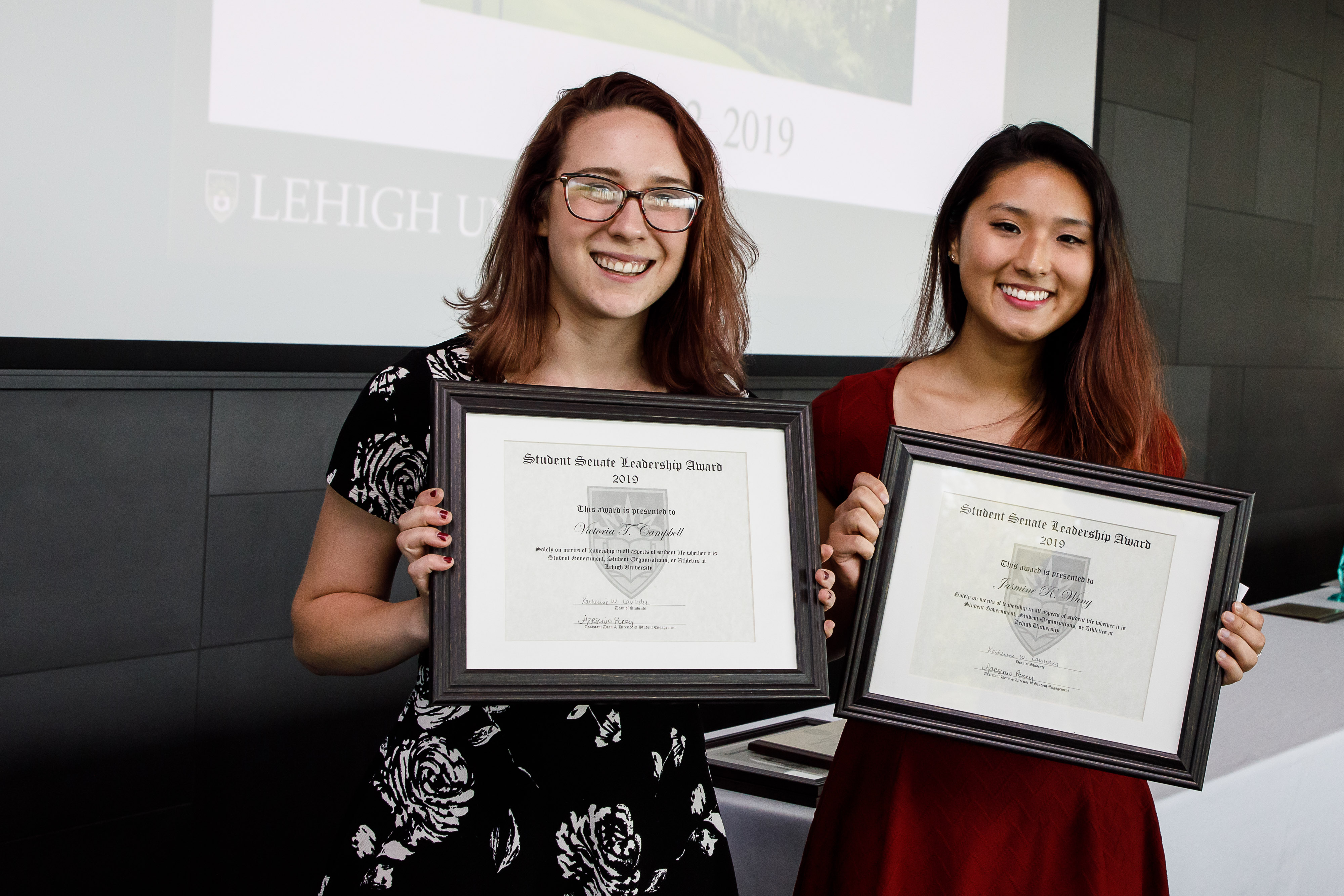 A scholarship(s) awarded to a junior or senior solely on merits of  leadership in all aspects of student life whether it is student government, student organizations, or athletes.