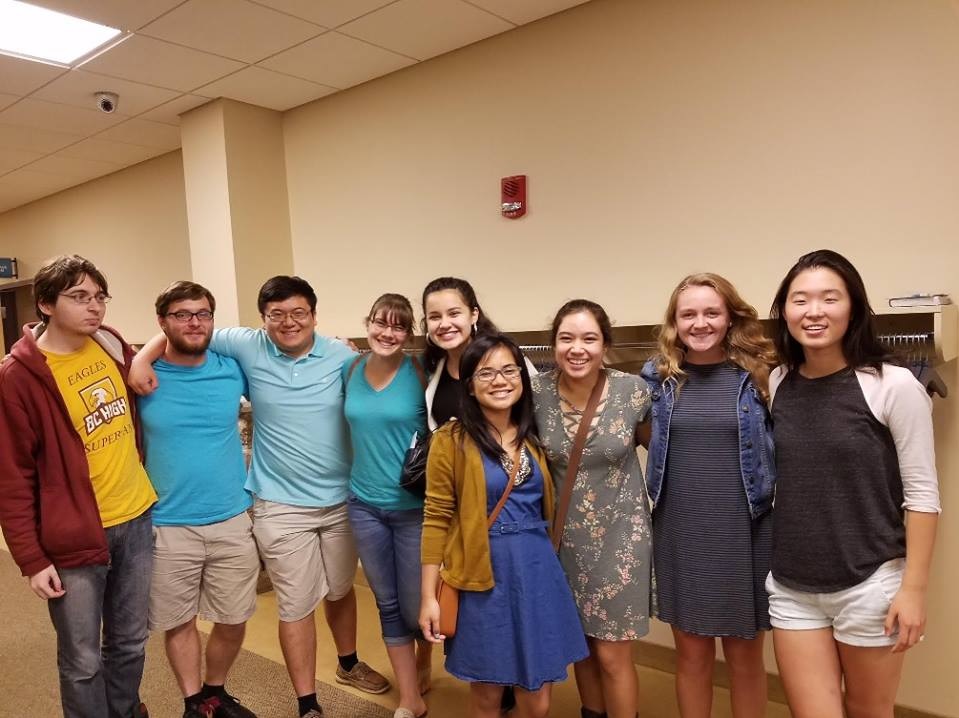 Students participating in the Acts 2 community will learn to integrate Christ throughout every aspect of their lives. They will grow in their faith as they engage with a community of believers. The students focus on the importance of prayer, Sabbath, and quiet time. Community members will have access to weekly bible studies right in their own residence. In addition, the community will offer weekly fellowship dinners and will serve the local Bethlehem and Lehigh community through outreach programs.
Meet the Team!
Faculty Fellow: Jason Loew (Professor of Practice, Computer Science and Engineering)
Community Coordinator: Graeme Nichols
Gryphons: Joanne Huang
Assistant Director:  Lou Gardiner
What Makes this Community Unique?
2018-2019 Location: Warren Square B
Past Events:
Comedy Show with Tim Hawkins in Lancaster, PA

Karaoke Banana Split Night