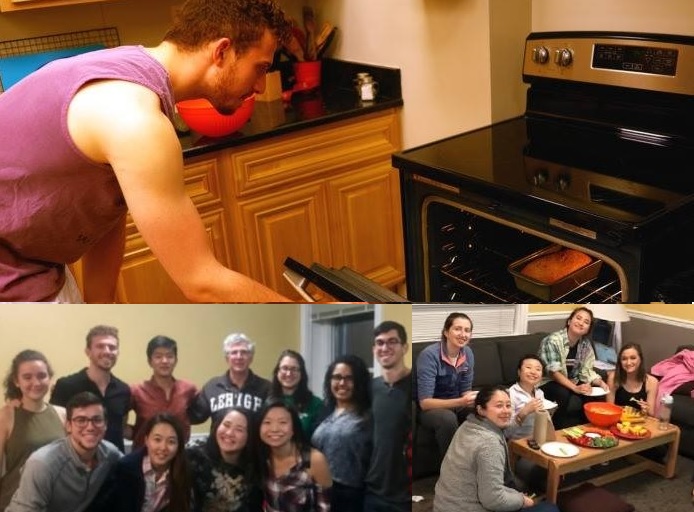 The Culinary House is an inclusive community full of food lovers. If you love to cook, bake, eat, or watch the Food Network, then this community is for you. We host many events such as sit down dinners, bake sales, and friendly competitions like Chopped - Lehigh Edition. Students involved in the Culinary House also give back to the South Bethlehem community by volunteering at soup kitchens and promoting local restaurants. As a house focused on the culinary arts, the Culinary House has connections with local farms where students harvest locally grown, organic ingredients. The Culinary House is a very fun, accepting, and delicious community.   
Meet the Team!
Faculty Fellow: Carol Hill (Director, Student Center Facilities) and Madalyn Eadline (Assistant to the Vice Provost for Student Affairs and Director of Special Projects)
Community Coordinator: Julaisei Caguana
Gryphons: Mike Dixon
Assistant Director:  Lou Gardiner
What Makes this Community Unique?
2018-2019 Location: Warren Square F
House Amenities: Industrial kitchen
Past Events: 
Dinner event with President Simon