Greek EMerging Leaders Program (GEM)
The Greek EMerging Leaders (GEM) programs selects 35 outstanding new members each spring to participate in this semester leadership program in the fall.  The program prepares students to be effective leaders and create positive change in their chapters and the Greek community. Participants are broken up into several "councils" or small groups throughout the duration of the semester.  Each council has a mentor pair who will lead interactive activities, small group discussion, and share personal experiences to help participants learn and grow as a leader.
Applications are available February each year.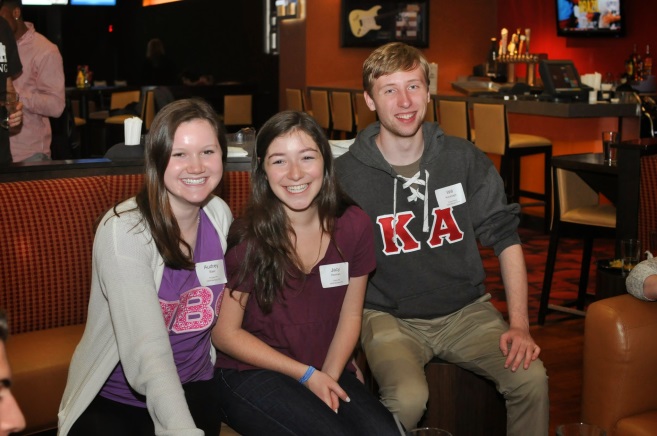 Students will participate in several events and initiatives, including:
  Induction Celebration

  Overnight Retreat in August

  Eight 90-minute sessions on various leadership topics

  Group Project or Service Initiative
The application to be a Mentee is due 3/25/2016.
If there are any questions, please email Kallyse Duddlesten kjd217@lehigh.edu
The link to the application is http://goo.gl/forms/epL8op1Uke
Becoming a GEM Mentor
Being a GEM Mentor allows juniors and seniors to positively engage the newest leaders in the Greek community. Mentors are an integral part of the Greek Emerging Leaders program.  Being a mentor allows you to develop essential leadership skills, while being a role model to future Lehigh leaders. Mentors shape the program by building relationships with the mentees, developing content for the overall program, and facilitating that content by engaging mentees in small and large group conversations about important issues in leadership and the Greek community. Applications are available here.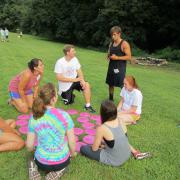 Specific responsibilities include:
Planning and facilitating the major components of the GEM Program
Marketing and recruiting new members and mentors
Providing guidance and advice to prepare students for leadership positions
Assisting in the organization of service and unity initiatives
President's Leadership Academy
The President's Leadership Academy is a retreat that occurs in August with all Greek chapter presidents and council executive board members.  The academy's purpose is to encourage Greek presidents to network, to build their leadership skills to prepare for their role, and to discuss the vision of the greater Greek community. 
Accreditation Liaisons
Accreditation Liaisons are faculty and staff members who meet with chapters once a month to assist in the accreditation process and encourage chapter-wide reflection opportunities for individual and organizational success.  Liaisons will review chapter development questions, assist students in making connections with the accreditation metrics, and most importantly serve as a facilitator of reflection for chapter processes and programs.