Here at UCPS, we understanding that learning new skills can be facilitated by learning together with a group of peers. In meeting with small groups, you can help understand that others may be sharing similar experiences, provide tips to each other when someone is feeling stuck, and celebrate successes in implementing new skills with each other.
To sign up for a workshop, you can call the center at 610-758-3880, email incso@lehigh.edu, or complete the google form linked in the description. These spaces can be utilized in conjunction with or independent of other counseling spaces.
At this time, all of our group workshops are being held virtually to mitigate the health risks associated with COVID-19 and increase accessibility to all students.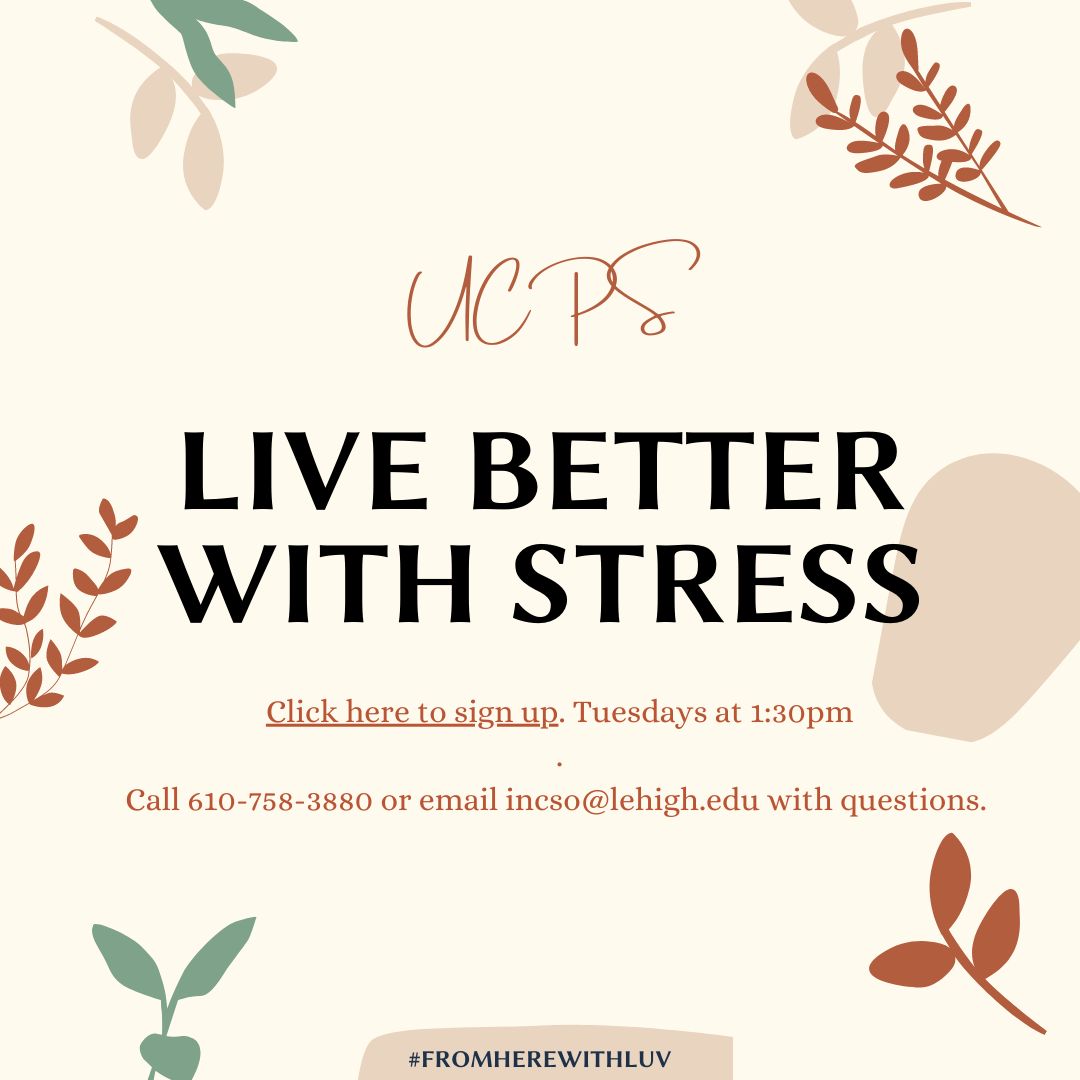 This 60-minute drop-in workshop focuses on distress management with opportunities to talk about challenges, learn and practice coping skills, and gain support in navigating stressors. This includes rotation through four workshops that cycle through four main topics to working with stress in your life. All workshops will be held virtually. Sign up for one or all at the link below!
Feb 8: Stress Management
Feb 15: Coping with Difficult Emotions
Feb 22: Navigating Relationships
Mar 1: Intro to Mindfulness
Mar 8: Stress Management
Mar 22: Coping with Difficult Emotions
Mar 29: Navigating Relationships
April 5: Intro to Mindfulness
April 12: Stress Management
April 19: Coping with Difficult Emotions
April 26: Navigating Relationships
May 3: Intro to Mindfulness
All workshops will run on Tuesday from 1:30-2:30pm.
If you would like to join Live Better with stress, please click here, call 610-758-3880, or email incso@lehigh.edu.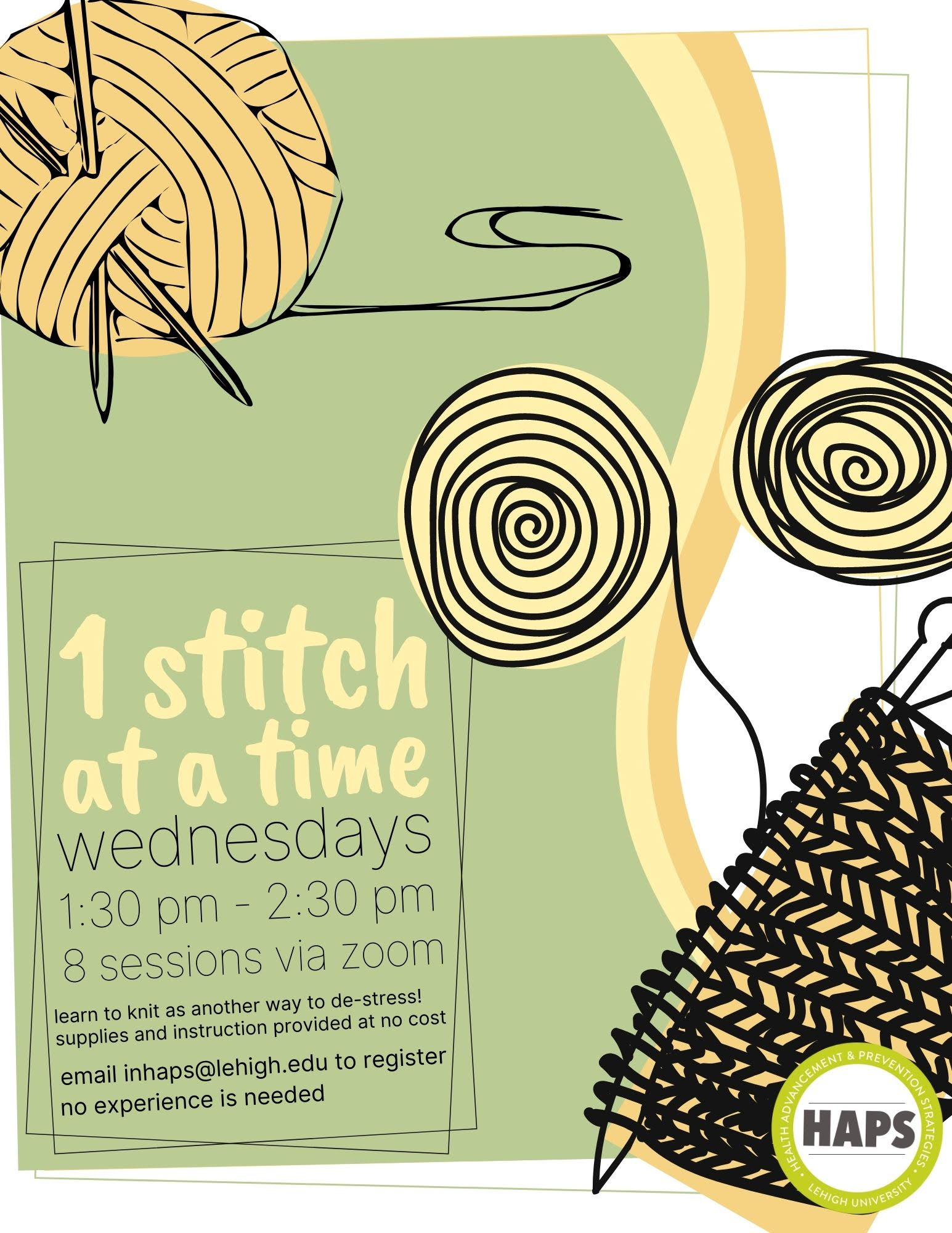 Join this weekly workshop to learn to knit as a stress management technique. Knitting has been turned to for years to relieve stress, build community, understand and develop identity, and make amazing things, so this is your chance to jump on board! No previous experience needed, and all supplies will be provided. Contact inhaps@lehigh.edu to sign up and coordinate your supply pick-up.