College can be a time of uncertainty, inquiry, expansion, and adaptation for many students. We at UCPS believe that connection with others can help to facilitate the process of exploring and making meaning, and understanding your internal experiences. The two primary ways that engage in meaningful connection with others at UCPS are through our group and individual therapy spaces. Whether our students are navigating new circumstances, renegotiating relationships, contemplating identity, considering making a change, or are wanting a safe place to talk about feelings or experience of the world, UCPS is here.
At this time, all services are available for enrolled undergraduate and graduate students. All initial appointments remain virtual, to help mitigate the health risks associated with COVID-19 and maintain confidentiality, and you will have the opportunity to discuss appropriate services to meet with your clinician at that time. 
This page will provide an overview of the various therapy options at UCPS, including what to expect when you make an appointment. We will also share information on seeking therapy outside of UCPS.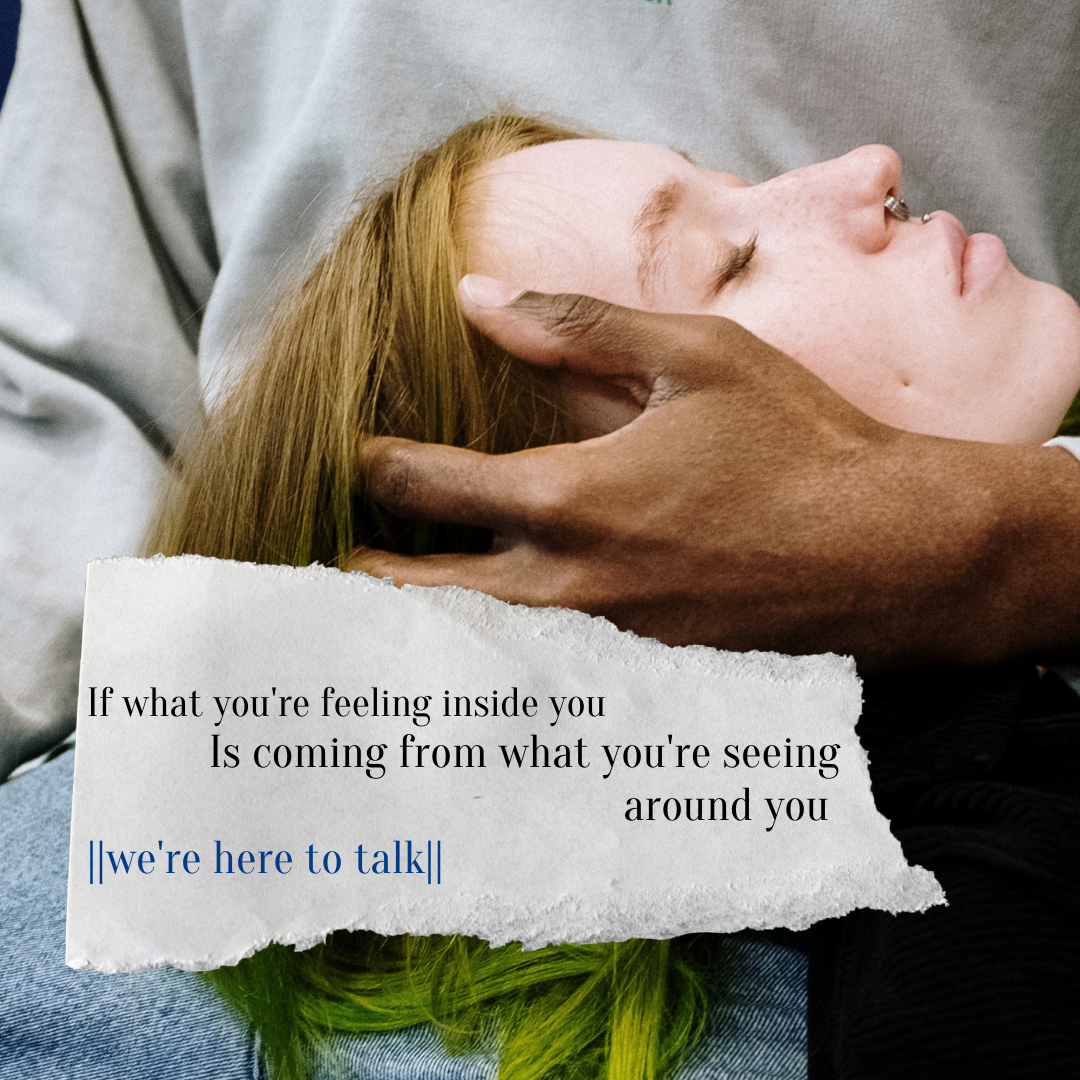 Group Counseling
Group therapy is a dedicated weekly space where students simply commit to caring about one another and supporting one another's growth. Group therapy assists students in establishing and maintaining meaningful relationships with others - and is often helpful for decreasing loneliness, anxiety and depression. It can also give students a better understanding of themselves and how they relate to others, as well as assist them in sharing their internal thoughts and feelings with peers in exchange for honest and helpful feedback. Group therapy spaces are held separately for undergraduate and graduate students throughout each semester.
Individual Counseling
Individual counseling is a space of self-reflection as well as interpersonal connection. In counseling, students are welcomed to talk about the parts of their lives that trouble them as well as those that provide meaning, purpose, and energy. Further, students are invited to explore the cultural, historical, and systemic contexts that shape their experience of walking in the world. Our counselors fully appreciate that while students may enter therapy in a moment of pain or confusion, they are also endowed with many personal resources that can be helpful in navigating times of challenge and growth. We at UCPS understand that the things discussed in therapy are private and deeply personal, and thus we keep students' confidence and hold their narratives with curiosity, respect, sensitivity, and collaboration.
Making an Appointment
To make an appointment, or if you have any questions, please call 610-758-3880 or 610-758-5183. You may also email us at incso@lehigh.edu.
What to Expect
When making an appointment, expect to provide your name, date of birth, and LIN. Also, clients will be emailed instructions for how to access necessary paperwork for their appointment. The first session is an opportunity for clients to discuss what led to their desire to speak with a counselor, what they are hoping counseling can help with, and what strategies and supports could be most effective given their needs and goals.
Making the Most of Your Sessions
Counseling is most effective when:
You have at least a general idea of what you'd like to work on
You are motivated to make changes in your life
You reflect on your emotions, thoughts, and behaviors during the days between sessions
You feel comfortable with and trusting of your counselor. Should that not be the case, we welcome and encourage you to discuss that with your counselor or other staff.
Confidentiality
UCPS strictly protects the confidentiality of information shared during sessions as well as the attendance of Lehigh students to any UCPS services. We are ethically committed to protecting your confidentiality and we abide by the federal/state laws which require it. We view our center as a safe space for our students and work hard to maintain a sense of trust throughout the services we provide.
My SSP: Student Support Program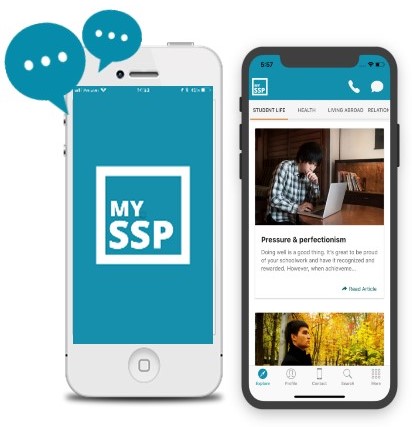 Telus Health Student Support (formerly My SSP) is here to help you succeed. Connect with Telus Health Student Support 24/7 for free, confidential mental health and wellbeing support. 
Download the app to access:
24/7 real-time, on-demand phone and chat support
Multilingual*, on-going, short-term phone and video counseling support by appointment
wellness resources
To learn more about Telus health student support, check out the full webpage here.
Services are available in multiple languages including Mandarin, Cantonese, English, French, and Spanish.
Referrals 
Here you can find resources we've created to help you find a provider in the community: