Issues of InSTALLments may be viewed in the restroom stalls of all academic and residential buildings at Lehigh University. This tool seeks to use communication strategies to inform and influence individual and community decisions to enhance health in the Lehigh community. Its purpose is to make health information available, accessible and actionable. It works to align and integrate health education and public health and safety to affect and improve academic performance. The InSTALLment is an innovative way to bring health education to students, staff, and faculty in a captive environment.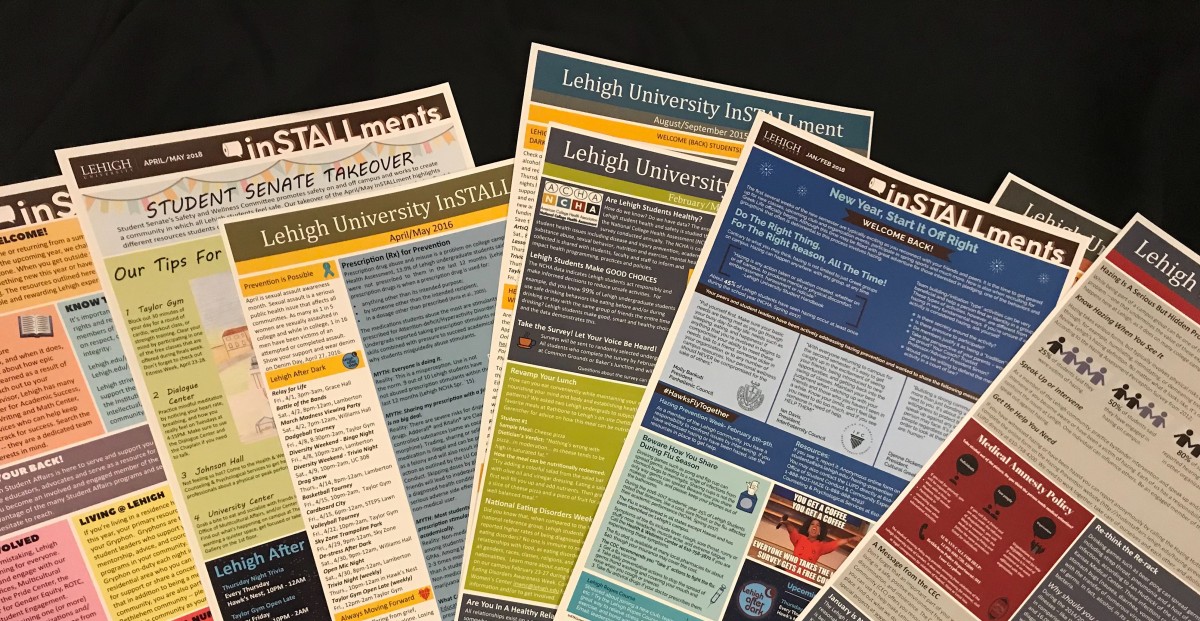 Lehigh University faculty, staff, and students are all encouraged to contribute to the inSTALLment.
We would love your feedback and input.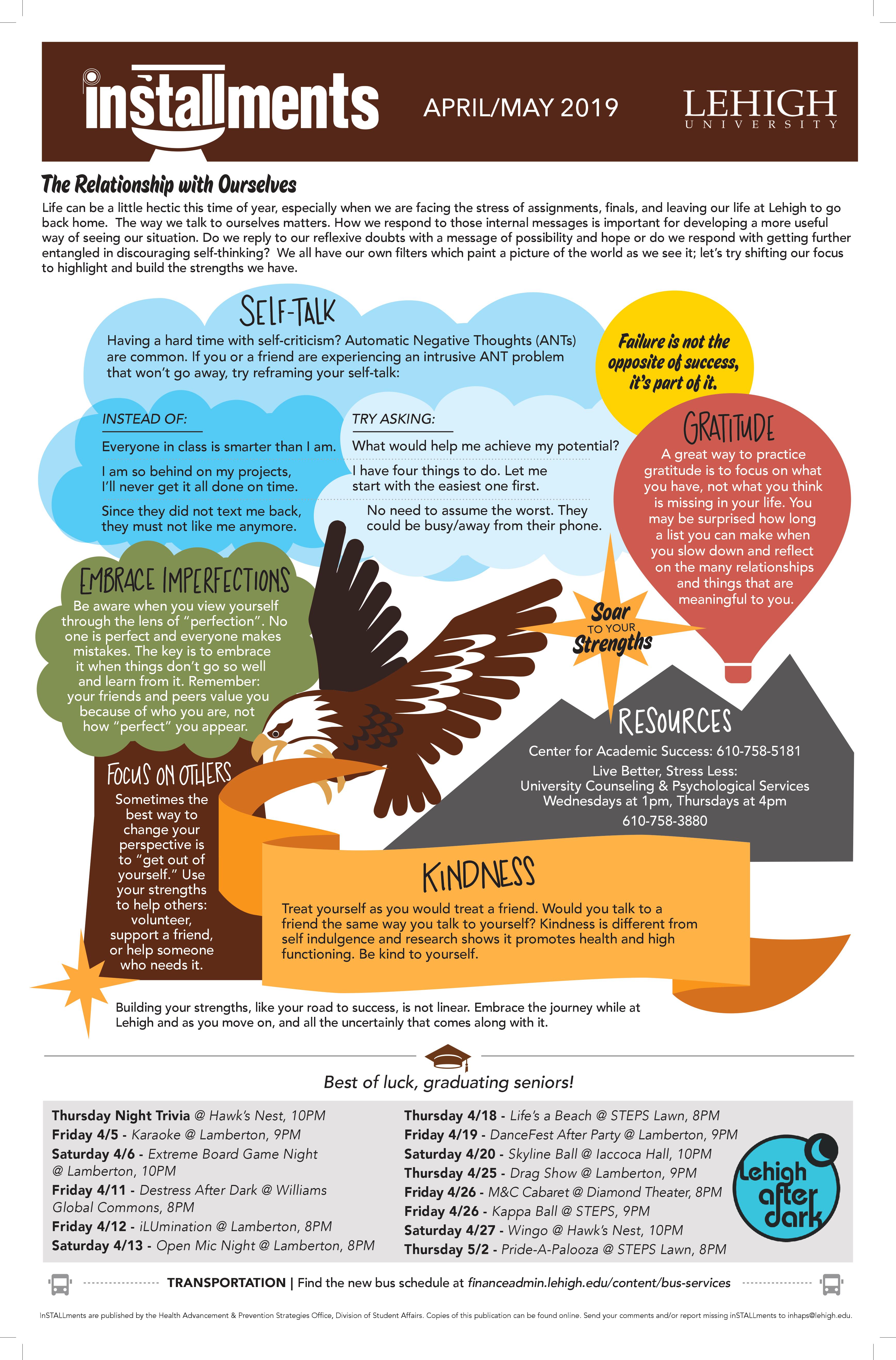 Are you planning a health-related event on campus that you think others would like to know about?
Have you experienced an event or have a personal story that you think would positively impact other students' health and safety?
Do you want to promote a national health observance to raise awareness about an important health topic?
If so, please let us know.
Send us your contribution to inhaps@lehigh.edu.
Check out some past InSTALLments: