Follow us on social media at lehigh_haps for a peek at our Installments while you learn virtually this year!
Paper copies of the Installment will be held at the following locations to be brought back to your residence (FML, Mail Center, and University Center).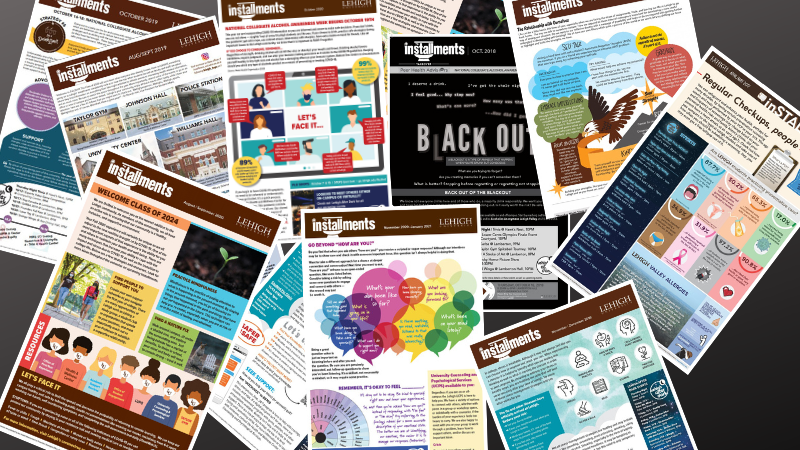 Issues of InSTALLments may be viewed in the restroom stalls of all academic and residential buildings at Lehigh University. This tool seeks to use communication strategies to inform and influence individual and community decisions to enhance health in the Lehigh community. Its purpose is to make health information available, accessible and actionable. It works to align and integrate health education and public health and safety. The InSTALLment is an innovative way to bring health education to students, staff, and faculty in a captive environment.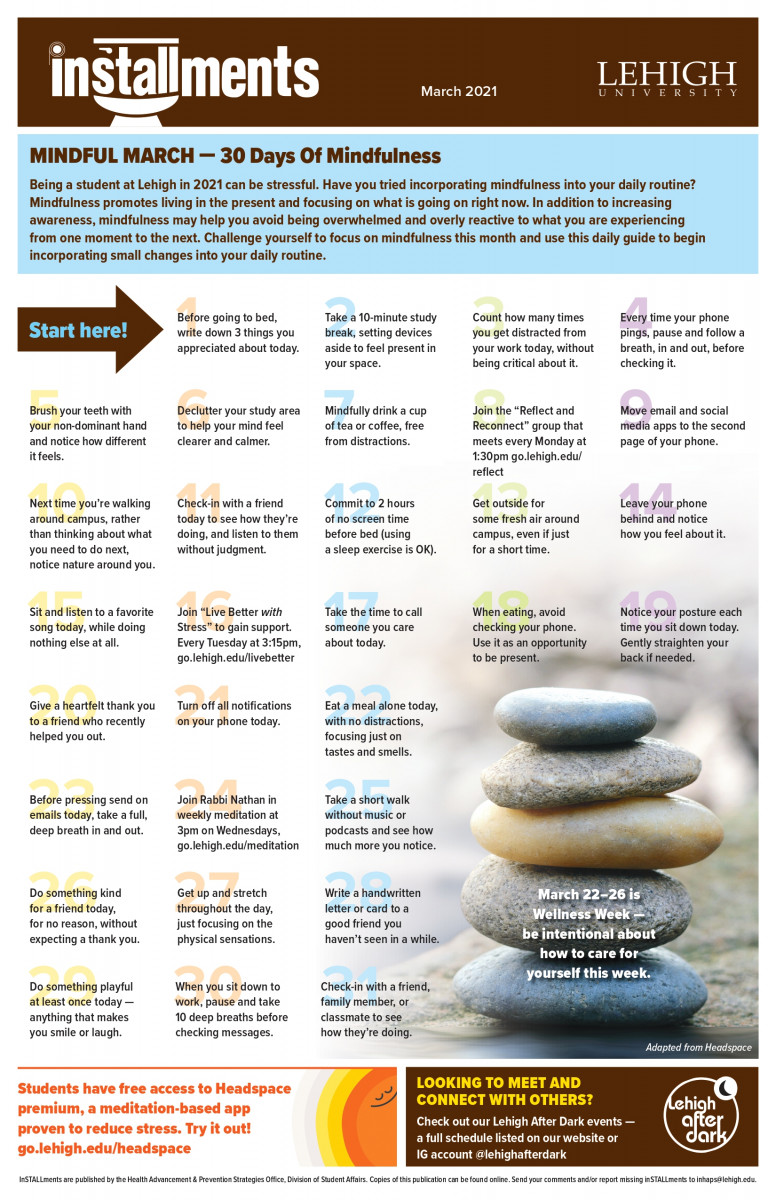 March 2021: 30 Days of Mindfulness
Check out some past InSTALLments: