The Online Writing Lab enables you to submit up to 10 pages of writing and receive feedback from a tutor within 48-72 hours (not counting weekends).
NOTE: THE OWL IS NOT RECOMMENDED FOR NON-NATIVE SPEAKERS OR FIRST YEAR STUDENTS.
Please follow the instructions below to submit your paper to the OWL:    
1. Go to lehigh.mywconline.net and sign in to our online schedule. If you haven't already registered in our system, you can do so here using your full lehigh email (abc123@lehigh.edu)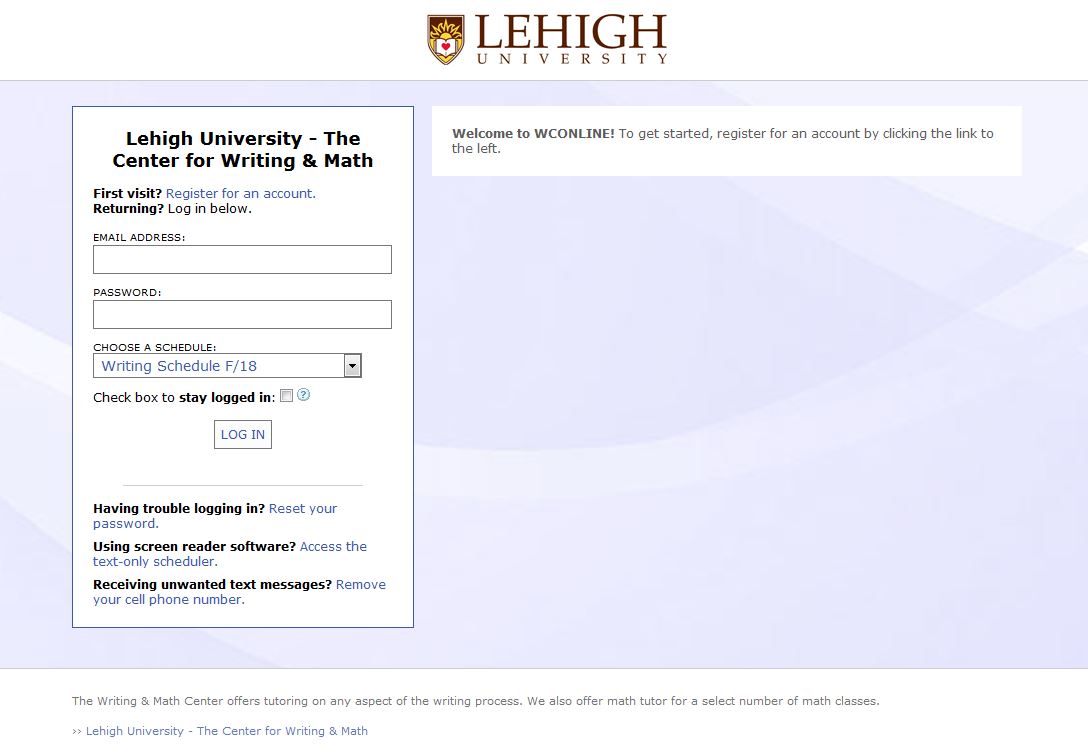 2. Select the OWL F/18 schedule either on the sign on page or from the pull down menu at the top of the page once you've signed in.
3. Click on any white block. (All available OWL appointments are listed on Friday. However, the 48-72 hour response window will begin at the time of submission--which can be any day of the week).
NOTE: If no white blocks are visible, that means there are no OWL appointments available that week.

4. Enter all required information in the form that pops up. Then click on SAVE APPOINTMENT.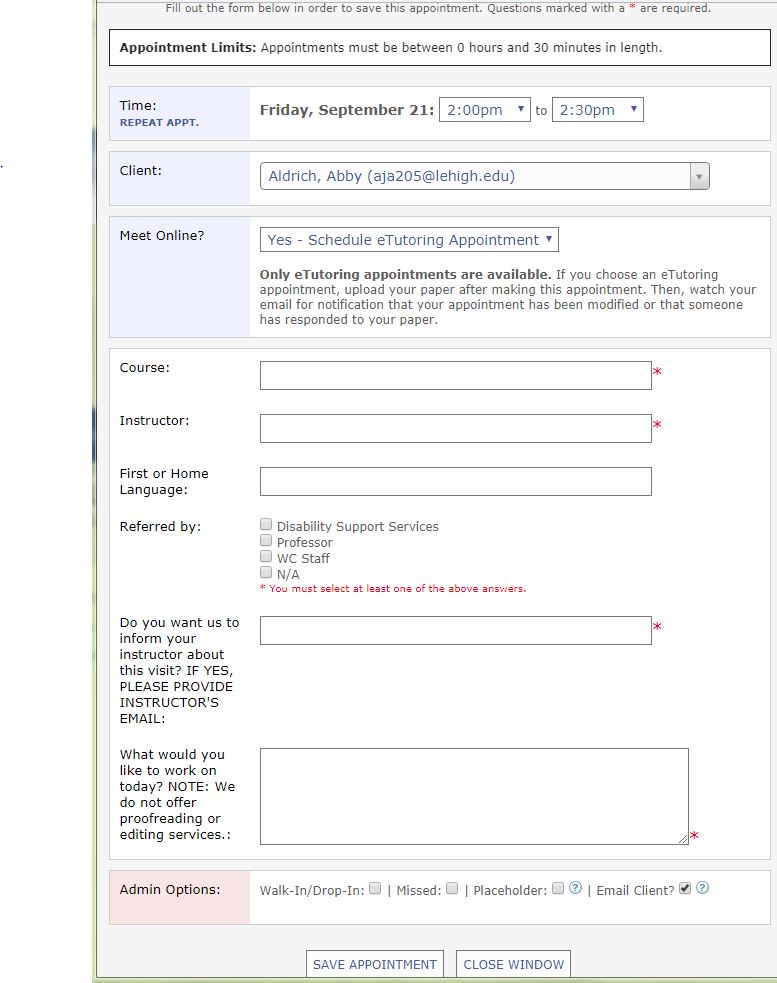 5. A new screen will pop up. There you can attach your draft as a .doc or .docx file.

6. You will receive an email when a tutor has finished commenting on your draft. If you have any questions, please contact us.