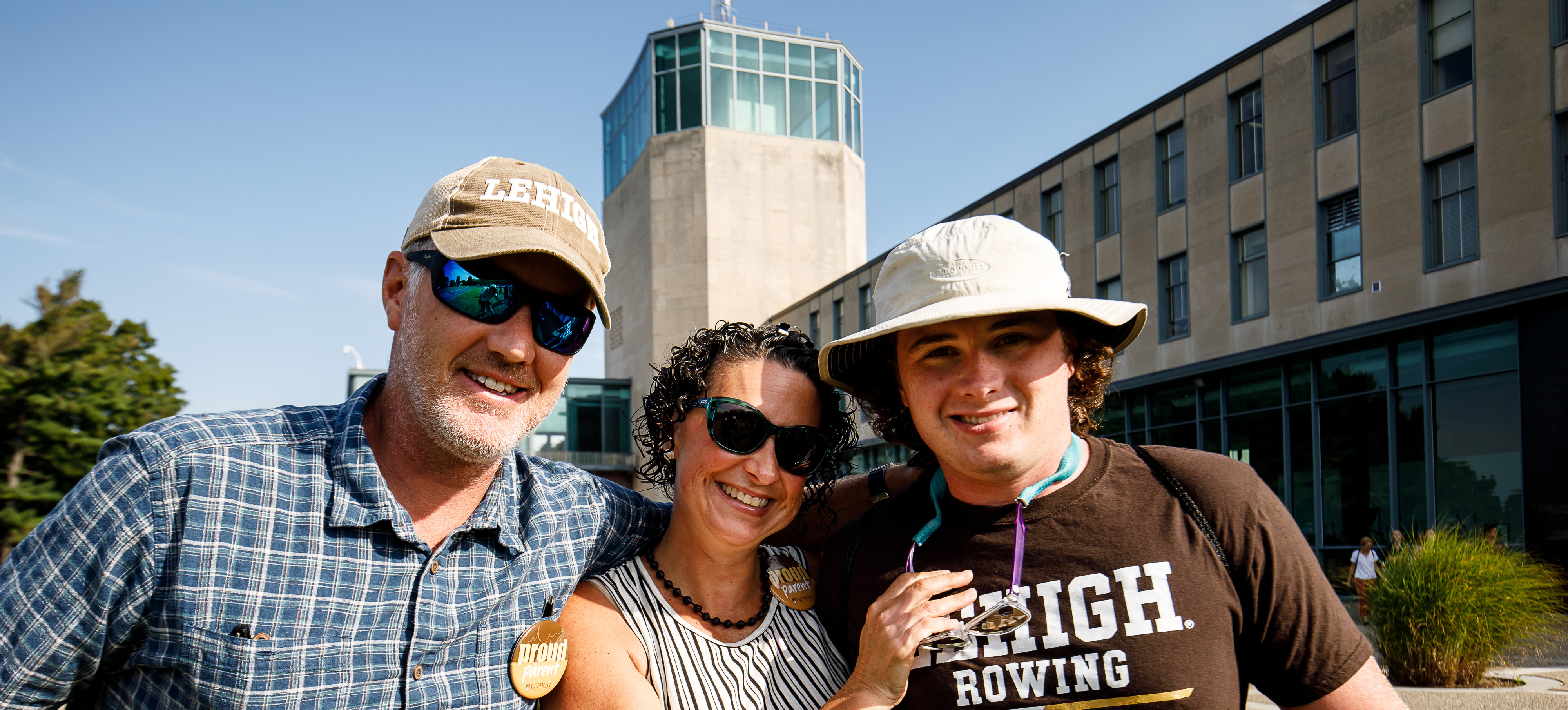 Congratulations! As a family member of a newly admitted Lehigh student, you have undoubtedly been instrumental in their educational pursuits. Their academic excellence plus your support has proven to be a winning combination!
Our office recognizes your important role in your student's transition process. We are excited to have a healthy level of involvement from you and other family members as we seek to provide support for the student's academic, professional and personal development processes.
This web site is intended to provide you with the resources to help you and your student successfully navigate their transition from high school to college. We offer tips for parents, answer the most frequently asked questions, and provide you with a recommended reading list. In addition, we welcome you to the Bethlehem community with information about hotels and local restaurants.
Again we say congratulations and welcome!
Our Philosophy: Parents as Partners
We believe students are primarily responsible for their educational experience. We also acknowledge the integral role you, as parents and families, play in the success of your students. The stronger the partnership between families and the University community, the more we are able to help our students achieve their educational and personal goals. As educators, our role is to assist students in their journey to self reliance and independence while understanding and supporting your needs to be informed of their progress.
---
Family Orientation
Monday, August 15, 2022—Ideal for families of students participating in the Marching Band, a preLUsion program, LUSSI, ROTC or a fall varsity sport. Lunch is provided between 11:30am and 1:00pm and the program will run through 4:30 P.M.
Monday Family Orientation Schedule
Thursday, August 18, 2022—This program is open to all families. The welcome lunch is from 11:30am - 1:30 P.M. and the program ends at 6:00 P.M.
Thursday Family Orientation Schedule
Family Orientation includes:
Welcome Lunch: Come enjoy our Welcome Lunch featuring locally grown and organic foods while mingling with faculty, staff, and fellow new students and families!

Parent & Family Kick-Off: Hear from the Vice President of Student Affairs and Dean of Students

College Welcome: Meet the college's Associate Dean or Program Directors to learn more about what your student's academic experience will entail. 

Campus Resources 101: Join us for an informative and comprehensive session that provides a general overview of academic, housing, involvement and other resources available for your student at Lehigh. 

President's Farewell: Stop by to hear remarks from our University President, Joseph J. Helble '82, and grab a refreshment before heading off.
The Monday Orientation will contain the same sessions and content, so there is no need to come back later in the week!
Summer Webinar Series
The summer webinar series will introduce you to a variety of campus resources, provide support on discussions that may be helpful before their arrival, and to introduce campus partners and administrators who will be instrumental in your student's transition and success. We hope you will join us! Sessions will be recorded and posted on our webpage along with a variety of other resources.
Summer Webinar Series Schedule