Welcome to Lehigh!
Orientation for Transfer students is designed to create a similar introductory experience that all new Lehigh students go through, while also fostering an environment for you to meet and get to know other students transferring into Lehigh University. We recognize that you have been to college before. We hope that these programs and conversations help distinguish Lehigh from your previous institution, while not to devalue the growth that has occurred along the way. Transfer students will be placed into one of two groups with other transfer students. These groups will be led by our Transfer Orientation Leaders. The Transfer Orientation Leaders are upper class students that will help guide you through your four-day Orientation experience.
Orientation is required for all new students. More information will be posted soon!
---
Important Dates Fall 2021*
Prelusion: August 16-18, 2021 
Move-in: The week of August 16, 2021 
Orientation: August 19 - 22, 2021
First Day of Class: August 23, 2021
---
Visit our Fall Orientation page for a packing list and directions to check-in at Iacocca Hall on Mountaintop Campus.
---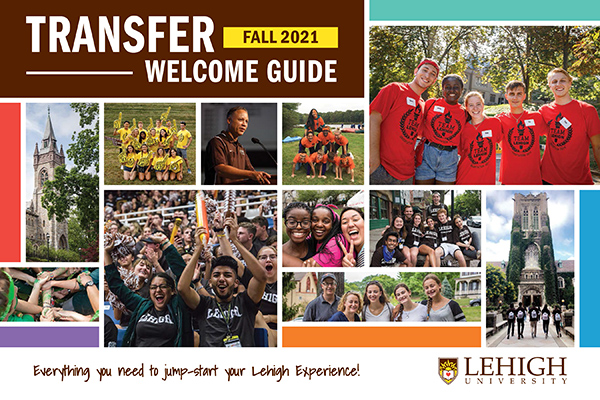 Welcome Guide highlights include information on :
Housing
Orientation
Course Registration