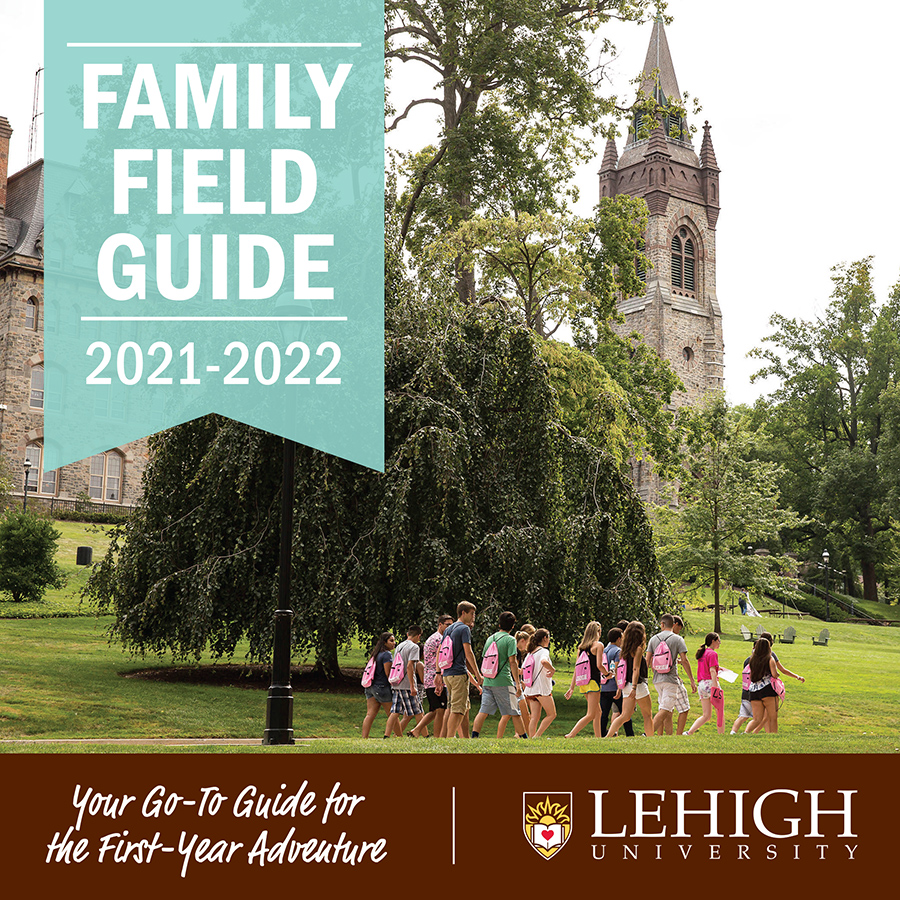 The Family Field Guide is intended to assist you and your student with the transition to Lehigh, placing special emphasis on the services available to your student. It will enable you to advise them as they navigate the complexities of the first year college experience. You will learn about student support services, from academic support and career counseling to student involvement and battling homesickness. In addition, we will introduce you to the Bethlehem community with history of the area, places to stay, where to eat, and things to do while you are here in the Lehigh Valley. 
Helpful Links
---
Questions Answered
When is Move-In Day?
New first-year students move-in details will be announced as soon possible. Housing information will be emailed to students and updated information and FAQs can be found on the COVID Information Center.
I am a parent who has already been on a campus tour, what I am I going to learn in Family Orientation?
Parents and families will have a chance to learn about a variety of services, offices, and resources to help your transition to Lehigh through a variety of video presentations. Your son or daughter will be calling you when they have questions so our Orientation program provides you with answers to both your questions and your students. The Family Orientation Program will address topics such as legal issues, alcohol on campus, residence life and roommate issues, campus safety and student development through college. These videos and a more comprehensive webpage will be available later in August.