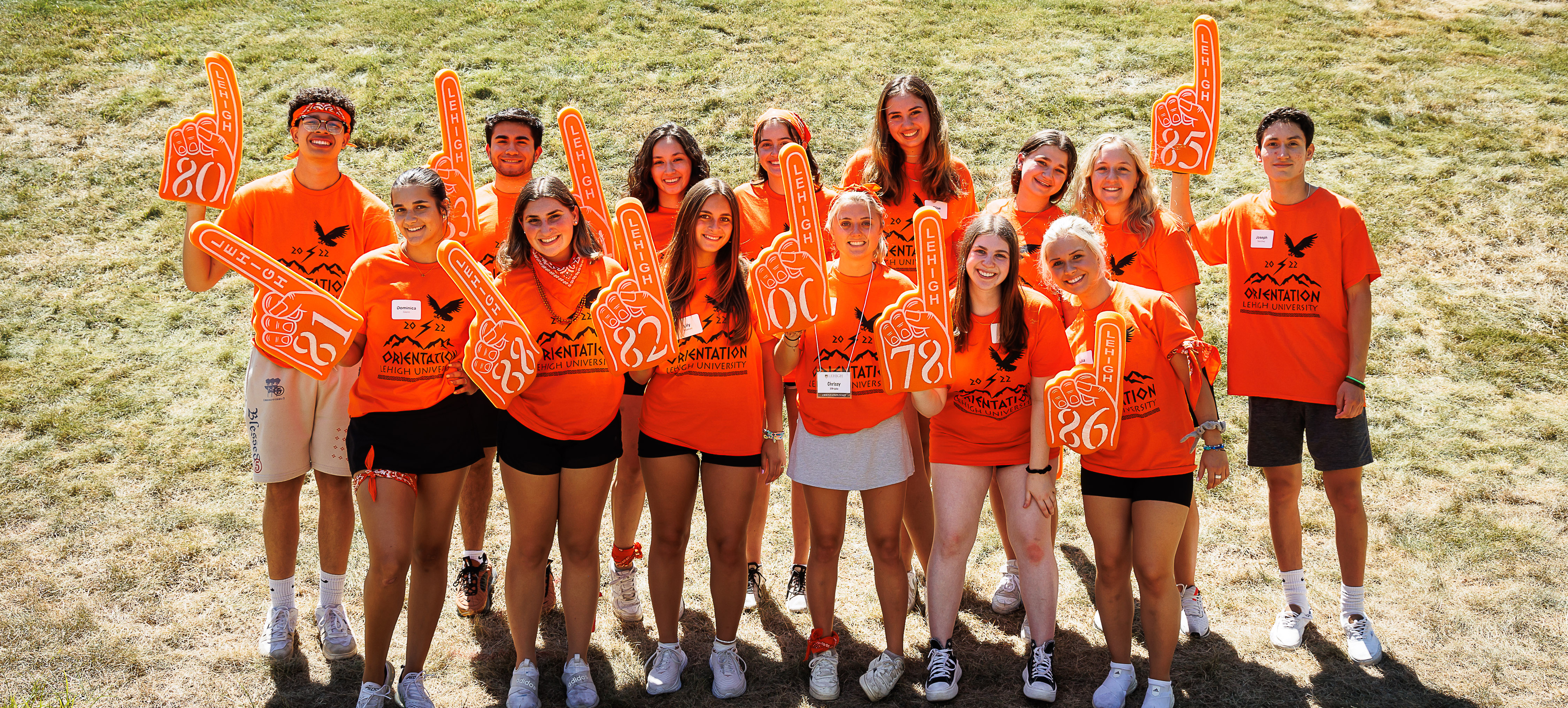 Welcome to Lehigh!
Orientation aims to help your transition to college life. This is your chance to meet your new classmates and the student Orientation Leaders, learn about Lehigh's academic and social expectations, and have fun! As a commuter student, you will participate in the full four-day Orientation program which will take place from Thursday, August 24 – Sunday, August 27, 2023. The Orientation schedule will be available in summer 2023.
---
Helpful Tips and Resources
We want to make sure you get connected with the most fitting people and resources to aid your college success. During Orientation, there will also be opportunities for you to connect with other commuters and hear a presentation from Parking Services to answer any of your questions!
Here are some helpful tips for your first semester:
Plan Ahead - Make sure you leave plenty of time to get to campus, find parking, and get to class. This might include taking a "test drive" to campus on the days and times you plan to head to campus so you know how long it takes! You can do this whether you plan to drive a car to Lehigh or take the bus. Also, it might be helpful to learn additional routes to campus in case there is traffic or bus delays.
Maximize your time - There are many ways in which you can get the most out of your time while you are commuting such as downloading your class reading as an audiobook that you can listen to on your way to class. If you have gaps of time between classes, use that to head to the library (or your favorite study space!) to work on your homework or group projects.
Get involved - A great way to be connected to campus is to get involved! Check out the Community and Club Expo (Date TBD) and sign up for the clubs that interest you! You can also explore some of the club options here.  
Get to know the campus - Whether you're looking for a quiet place to study, somewhere to get coffee, or a trail to go for a run, it is important that you take the time to get to know the campus so it can begin to feel more like home. Here are some of our favorites – what are yours? Let us know at fye@lehigh.edu and we will add it to our list!
---
Places to Study:
Fairchild-Martindale Library
Girdler Gallery – University Center (first floor)
Linderman Library
STEPS Concourse & 3rd and 4th floor tables
Places to get Coffee:
Saxbys
The Grind @ FML
Rauch – Common Grounds
Lucy's Cafe
Global Cafe - Williams Hall
The Hideaway Cafe
Hillside Cafe
Places to go for a Run:
Taylor Gym
Bethlehem's Towpath
Goodman Campus
Anywhere around campus
Know your resources - Lehigh offers a plethora of resources including tutoring, counseling, leadership opportunities, career and internship services, study abroad, and more!
Share your local knowledge - As a commuter, you will know the area better than many of your fellow Lehigh students. Share your experience with them! Introduce them to your favorite restaurants, take them for a tour, or show them the places in the Lehigh Valley that they might not discover on their own.
Questions about parking? Please visit financeadmin.lehigh.edu/parking or call (610) 758-7275