Interfraternity Council (IFC)
To The Members of our Equitable Community, 
My name is Wesley Patel, and I am the President of the Interfraternity Greek Council here at Lehigh University. Whether you are a potential new member looking to join, a parent, a student, fraternity member, or faculty member, I want to welcome you to the Interfraternity Council's website. As a member of Lehigh's Greek life for the past three and a half years, I am excited and eager to lead our community through these new, post-pandemic times. 
Reflecting on Lehigh's Greek life the past year, chapter and council leadership have made great strides in implementing new plans to bring meaningful change to the way we recruit and the way fraternities are perceived. As a community, IFC chapters have participated in seminars for diversity, anti-hazing, and sexual assault prevention. We, the Interfraternity Council, are motivated to leave an indelible impact on our Greek community, and we are just getting started on developing the value-added benefits of fraternities here at Lehigh.
Please feel free to reach out to me at  wdp223@lehigh.edu if you have any questions about Greek life or the Interfraternity Council, as I would be happy to answer them.
Sincerely,
Wesley Patel
President – Interfraternity Greek Council
Website: http://www.ifclehigh.com/
Cultural Greek Council (CGC)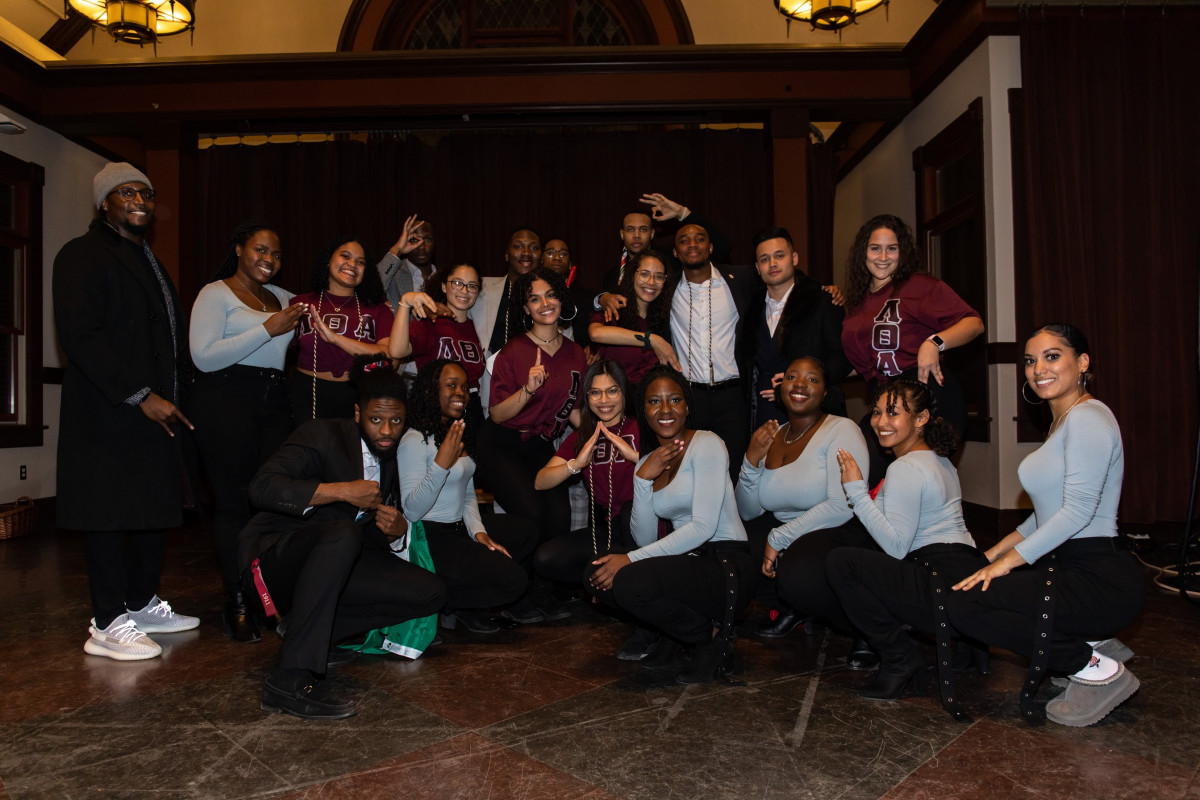 Hello students, family, and friends! 
Welcome to Greek Life at Lehigh University. My name is Mariah Lopez and I am the Cultural Greek Council President for the 2020-2021 academic year. Here at Lehigh, there are three organizations that make up our Cultural Greek Community: Kappa Alpha Psi Fraternity, Inc., Lambda Theta Alpha Latin Sorority, Inc., & Mu Sigma Upsilon Sorority, Inc. Each of these chapters work hard to impact our community in a positive and beautiful way. I am ecstatic to be able to represent this honorable group of students!
Despite the negative portrayal of Greek Life in the media, my council does not fit into any of these stereotypes. Our council prides ourselves on our unique qualities compared to other organizations on our campus. Each of these cultural organizations were founded in response to racial segregation and to support the increase in the enrollment of students of underrepresented backgrounds into institutions of higher education. The goals of the council include: the empowerment of individuals of color, service in the community (that goes beyond simply philanthropy), campus and community activism, providing a platform for students of color to voice their thoughts (especially when injustices occur), and to emphasize cultural awareness across campus. The three shared underlying goals that exist within the mission statements of all of the cultural fraternities and sororities in the council include: unity, academic excellence, and service. It is these three missions that tie our organizations together. Some of our shared traditions include stepping, strolling, and saluting, which are all displayed at our most popular event—the biannual Yard Show. 
The Cultural Greek Council is comprised of intelligent, diverse, and driven members of the Lehigh community that encourage each other to branch further to something larger than just our respective organizations. It is with great pride that I mention our members are presidents and executive board members of other clubs, such as: Latinx Student Alliance and Circle of Sisters. This is just to name a few of the many organizations our members are a part of. Joining a Greek organization opens doors to more opportunities of networking, leading to personal and professional growth. As a Greek member, our organizations provide valuable resources that lead to special opportunities for leadership roles and more. Beyond the professional standpoint, we provide a brotherhood/sisterhood and a long-lasting friendship and support group.
My Lehigh experience has been forever changed in an amazing way due to the fellow members of my own chapter and my council as a whole. I speak on behalf of my entire council when I say that the endless support I have received is something I wish all incoming Lehigh students can experience as well. Going Greek is a big decision and I encourage you all to research and ask questions to make a decision that best fits you. Finding the organization that is a perfect fit is crucial and I'd like to offer my help if needed. Please feel free to reach out to me (mal622@lehigh.edu), my executive board, or to Lehigh's OFSA with any questions, comments, or concerns you may have. We look forward to hearing from you!
Welcome to Lehigh and welcome to Greek Life!
Sincerely,
Mariah Lopez
Cultural Greek Council President
Website: https://lehighcgc.squarespace.com/
Panhellenic Council
On behalf of our 8 Panhellenic sororities, I'd like to welcome you to the Lehigh Panhellenic Community! My name is Ariana Simms and I am the Panhellenic President for the 2022 school year. The Panhellenic community here at Lehigh is so special, I am honored to lead and be a part of one of the largest groups of women on campus. 
As the Panhellenic President, I carry a great deal of responsibility to help our Greek community adapt to the changing, and mostly unprecedented, times. I am dedicated to this role and I don't take this responsibility lightly. I plan to work diligently to bring change and continue on a path of progress. Our most recent addition to the Panhellenic Executive Board is the position of Vice President of Access and Advocacy. I formerly served in this role throughout the 2021 school year. This year Arin Sang is serving as our Vice President of Access and Advocacy. This role seeks to provide education to both our chapters and the rest of the Lehigh population on how we can make Lehigh a more inclusive and accessible community. Arin, and our entire Executive Board, are committed to making a difference in our community, and if you have any questions, suggestions, or concerns regarding this role and the initiatives it encompasses, please feel free to contact Arin at arsa24@lehigh.edu.
As a Panhellenic Council, we work to foster a community of intelligent and compassionate women. Being in a sorority is more than just the letters we wear. It is about being part of something way bigger than yourself and immersing yourself in the greater Lehigh community. The majority of our members are involved in at least one other campus organization, you can find Panhellenic women playing on Lehigh Athletics Teams, serving on the Undergraduate Senate, writing for the Brown & White, participating in Peer Health Mentors, performing in Lehigh's Musical Groups -- and so much more!
Sorority membership requires investment, this investment provides academic support, relationships, career networking, leadership experiences, philanthropy opportunities, and the benefits of lifelong affiliation. We are actively working to create opportunities for our community to be more accessible. Every day we strive to be a community that young women will want to join, and we aspire to grow and evolve with each new member that we gain. If you choose to Go Greek, you aren't just joining a chapter, you're joining an entire community - one that empowers its members and holds themselves and their peers to a higher standard academically, socially, and professionally.
The women who make up the Panhellenic community are strong, driven, and committed members who create a network that pushes them to achieve their goals. I have gained so much from the Panhellenic community, and I am hoping that I can show you all how amazing the community truly is.
Please don't hesitate to reach out with any questions, comments, or concerns at any point in time! My email is ags223@lehigh.edu. I look forward to working with you all!
Best, 
Ariana Simms 
Lehigh University Panhellenic Council President