Interfraternity Council (IFC)
Website: http://www.ifclehigh.com/
Regardless of whether you are a parent, incoming student, or current student on campus I would personally like to welcome you to the Lehigh Greek Community. My name is Vin Albanese and I am the Interfraternity Council President for the 2019-2020 academic year. Lehigh University is proud to have one of the strongest Greek Communities in the nation and the 13 IFC chapters here at Lehigh certainly live up to that expectation.
Greek life is often portrayed negatively in the media today. However, there are so many positives that simply do not make the news. The fraternity men at Lehigh, are intelligent, driven and passionate members of the Lehigh family. Members are encouraged by their chapters to branch out and be involved in other campus groups. We are proud to have orientations leaders, peer health advisors, Brown and White writers and editors, and acapella singers just to name a few. 
Our fraternities are wonderful groups that help develop young men, and this is not done alone. In Lehigh's Office of Fraternity and Sorority Affairs we have an amazing new staff. They are bringing fresh energy and perspectives on Greek life and are already making a difference here on campus. Chapters have both alumni and faculty advisors as well. The connection to faculty and alumni is invaluable for our men, as advisors utilize years of experience to provide guidance. With the help and guidance of our advisors and Lehigh resources, men are pushed to be the very best version of themselves. We hold each other to high academic and moral standards, and introduce each other to new ideas, majors, clubs, career paths and people. Fraternities truly do become a family, and a home. They are phenomenal support systems. 
Joining a Greek organization can be one of the biggest and most influential decisions you'll make in your Lehigh experience. I encourage you to research, ask questions, and truly determine if going Greek is the best decision for you. It is also crucial that you find the right organization to join. Please feel free to reach out to me personally (vra220@lehigh.edu), my executive board, or to anyone in Lehigh's OFSA regarding any questions you may have. We'd be more than happy to answer them and we look forward to talking with you.
Welcome to Lehigh and welcome to our Greek community!
Sincerely,
Vin Albanese
Lehigh University Interfraternity Council President
Cultural Greek Council (CGC)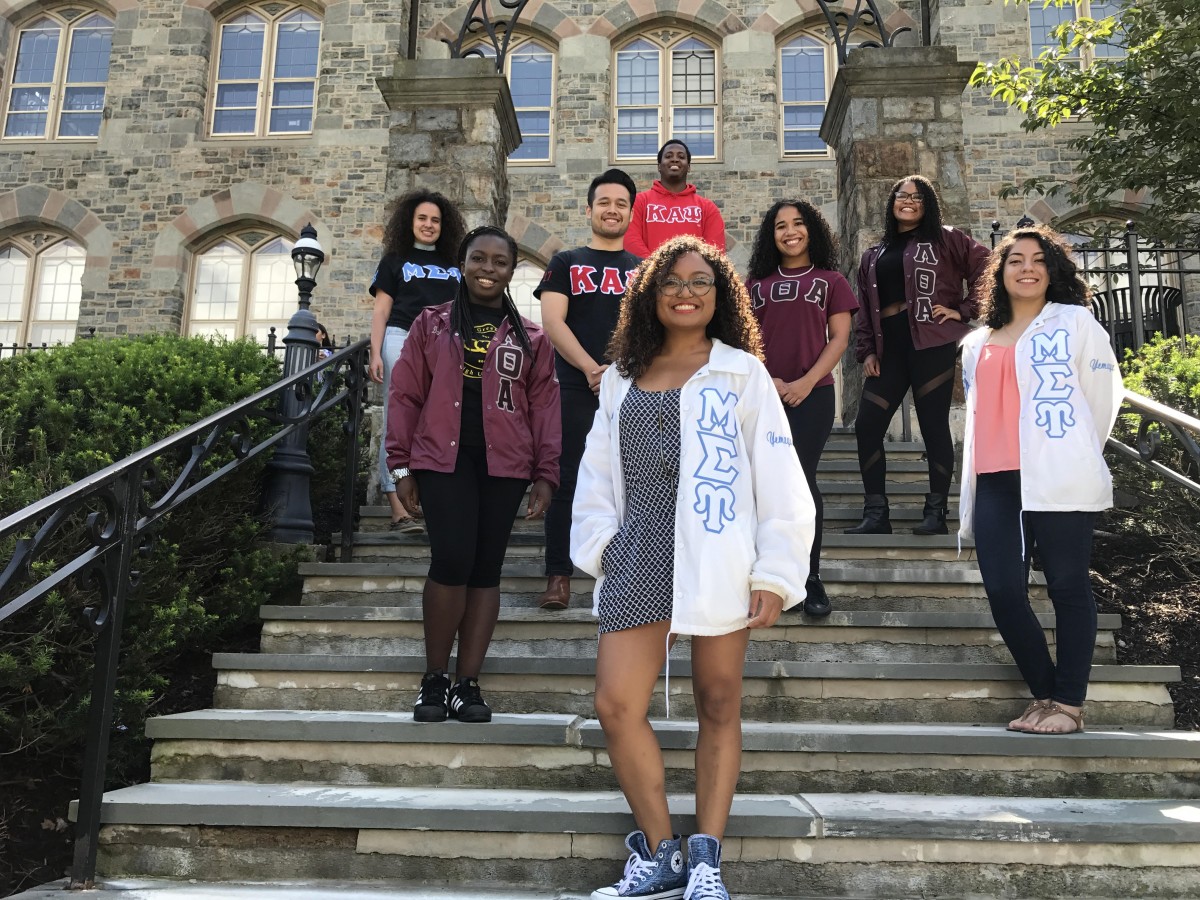 Panhellenic Council
Website: https://lehighpanhel.squarespace.com/
Hello and welcome to Greek Life at Lehigh! My name is Morgan Gillies and I am the Panhellenic Council President for the 2019-2020 school year. Here at Lehigh, our Panhellenic Community is comprised of eight unique chapters. Each of these organizations contributes to our collective community in their own wonderful and positive way, and I am honored to be serving as the leader of this special group of women this year!
As the representative of one of the largest groups of women on campus, I understand the significant responsibility I have to help Greek Life adapt to the changing times. For this reason, I am so excited to share all of the amazing ideas our Council plans to implement this year, which include promoting unity within the Greek community and among the greater Lehigh population. This year, our Executive Board is excited to welcome Dana Teach into our newest position of Vice President of Access and Advocacy to help us make this aspiration a reality. This position exists to provide education to our Chapters and the entire Greek community about how we can best serve and make Greek Life more accessible to under-represented populations, such as people of color and/or those who identify as LGBTQIA. If you have any questions, suggestions, or concerns regarding this initiative or the role in general, please feel free to contact Dana at dmt220@lehigh.edu. 
Within this community of amazing women, we pride ourselves on individualism. You're never going to find just one type of person among Panhellenic women. All of our members make up a robust, diverse, and motivated group of people who are connected to something larger than their respective chapters. The majority of Panhellenic community members are involved in at least one other organization on campus, if not many more! You'll see our names and faces pop up writing for the Brown & White, playing on the Lehigh Athletics Teams, serving on the Undergraduate Senate, giving presentations for Peer Health Mentors, among many more! Joining a Greek organization provides individuals with a myriad of opportunities for personal and professional growth. Greek members have access to invaluable resources and alumna networks, additional leadership roles and opportunities, and special experiences of sisterhood and lasting friendship. As many of our members are involved in so many other organizations and initiatives around campus, you will be exposed to so many resources and information about how you too can get involved and actively participate in your Lehigh experience! If you choose to go Greek, you aren't just joining a chapter, you're joining a community - one that uplifts its members, holding each and every one to a higher standard academically, socially, and professionally.
My Lehigh experience would not be what it is without the encouragement and enrichment of this amazing community. My fellow Panhellenic women, in and out of my own organization, have celebrated me at my highs and supported me at my lows. I am so grateful to be able to give something back to this community that has given me so much. Please reach out to me with any questions, comments, or concerns at meg220@lehigh.edu. I would love to hear from you and offer more insight into this vibrant community!
Welcome to Greek Life!
All the best,
Morgan Gillies
Lehigh University Panhellenic Council President