Leaders are readers, and readers are leaders.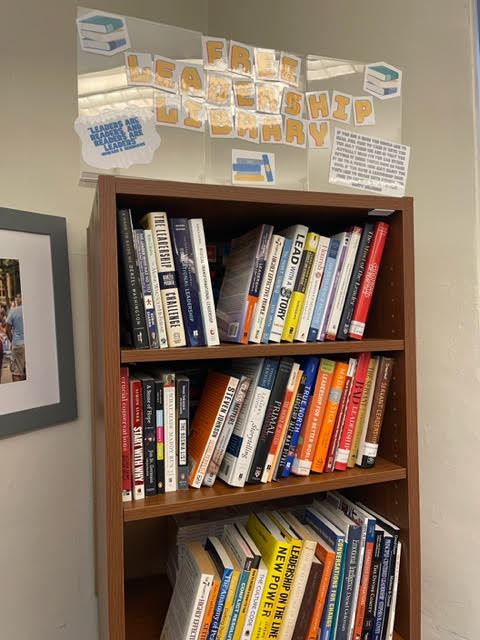 The Office of Student Engagement offers free leadership books for the Lehigh University campus community! Our Leadership Library is located in the SOuRCe at Christmas-Saucon Room 302! Stop by anytime during regular business hours! If you see a book you would like to read, feel free to take it with you. The only thing we ask is that you actually read it!! You can either return it when you're done or pass it on to a friend who may enjoy the book. If you have a leadership book you'd like to share with others, feel free to leave it in the library. Happy reading!!
Currently, we have over 150 titles for you choose from! Examples include:
Leaders Eat Last, Simon Sinek
Dare to Lead, Brene Brown
The Culture Code, Daniel Coyle
Motivating the Middle, TJ Sullivan
The Outward Mindset, The Arbinger Institute
The Servant as Leader,  Robert Greenleaf
Leading Quietly, Joseph Badaracco Jr.
The Art of Community, Charles Vogle
...and much more!
For more information or if you have suggestions for leadership books, please contact Casey Gonzalez at cag422@lehigh.edu.